Shortlisted artists and their works represent diverse backgrounds, but it only makes the exhibition more cohesive due to significant invisible details.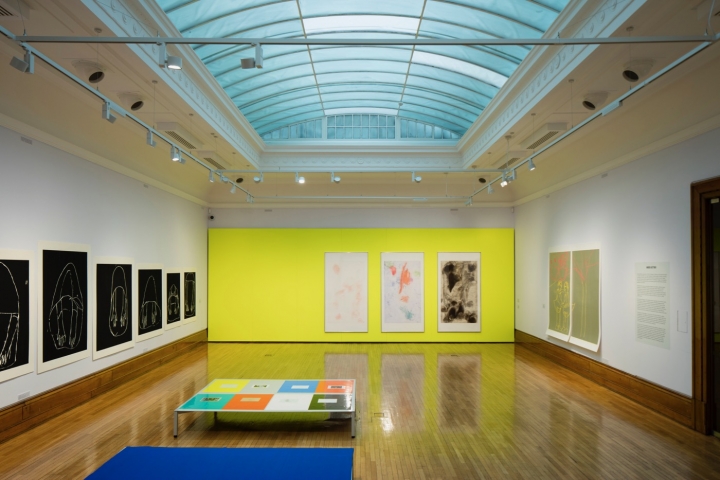 Andrea Büttner's artwork at Turner Prize 2017. Photo: David Levene / Hyperallergic
Four artists – Hurvin Anderson, Lubaina Himid, Andrea Büttner and Rosalind Nashashibi – have been shortlisted for the Turner Prize. Their works divide the Ferens Art Gallery into four micro-exhibitions of different themes and styles. However, what they have in common is addressing social issues and politics.
The issues raised by the artists include war, slavery, poverty and intersectional identity viewed through intimate and personal lenses It sends a political message and brings conceptual integrity to the exhibition. The shortlisted artists represent diverse categories, which is important today. All of them are of different ethnicity and age; three of them are women. Thus, the show gives the opportunity to view the world from different cultural perspectives.
The exhibition's turn to politics can be explained with last year's severe criticism of the Turner Prize for ignoring politics while all eyes were on Brexit.
The show runs at the Ferens Art Gallery in Hull, the UK, until January 7, 2018. The winner of the Turner Prize 2017 will be announced on December 5, 2017.
Subscribe to our mailing list: