The photographs capture moments of Barack Obama's life, showing him as an open, lively person.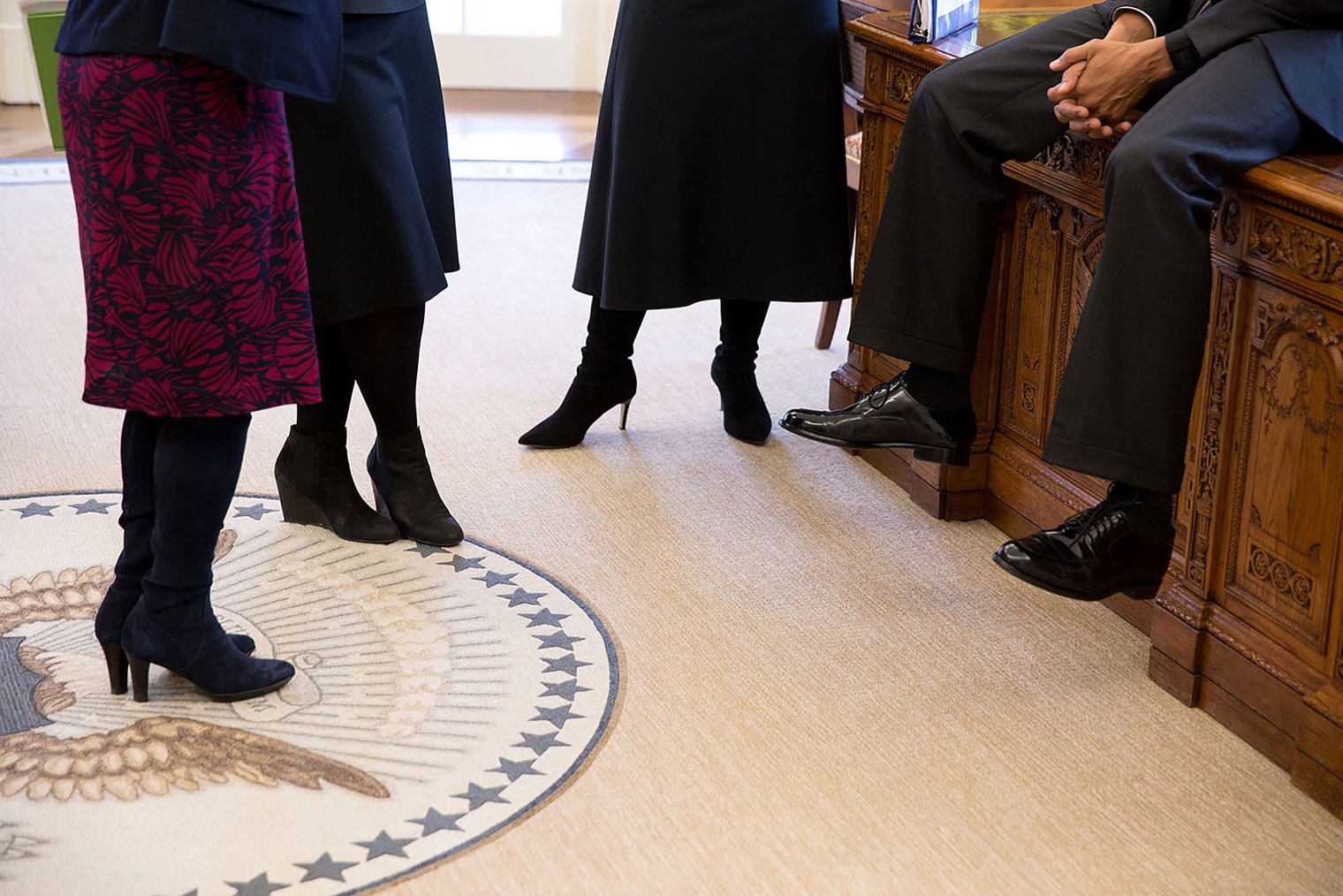 President Obama meeting with Beth Cobert, Valerie Green and Anita Decker Breckenridge. Photo: Pete Souza, White House, time.com
In the book titled Obama: An Intimate Portrait, Souza writes: "Nearly 1.5 million miles on Air Force One. All 50 states; more than 60 countries. Just shy of 2 million photographs over eight years."
The photos feature both historic and deeply personal moments, such as the Administration watching the Osama bin Laden raid or Obama attending his daughter Sasha's basketball game.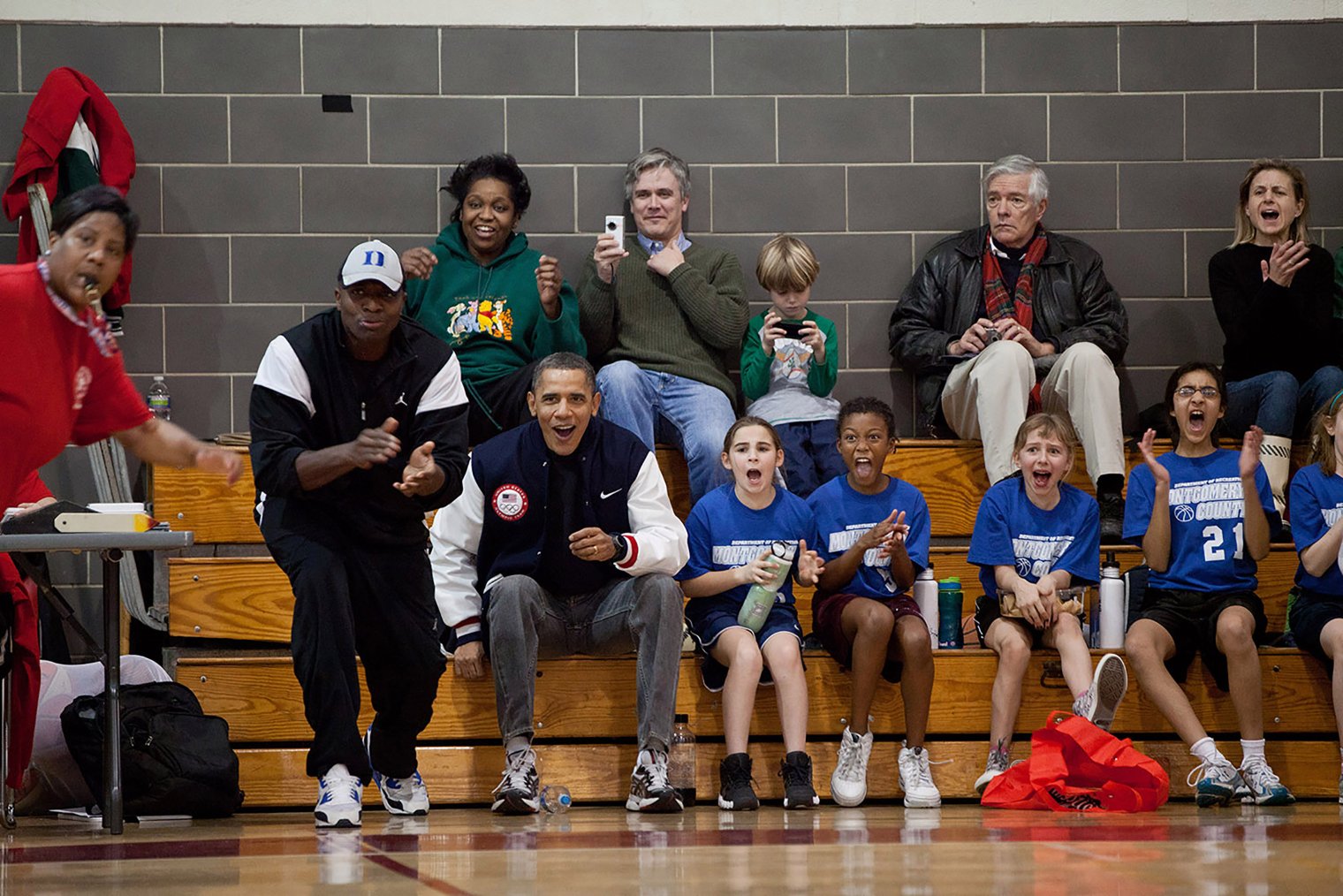 President Obama fills in coaching Sasha Obama's basketball team. Photo: Pete Souza, White House, time.com
After Trump came to power, Souza began to post photos that contrast with the events of the new Administration, turning his Instagram feed into a sort of visual and satirical resistance. For example, when it became clear in February that most of Trump's advisers are male, the photographer posted a waist-down photo of Obama and three advisers wearing skirts. He wrote in the caption: "Meeting with top advisers This is a full-frame picture. I guess you'd say I was trying to make a point."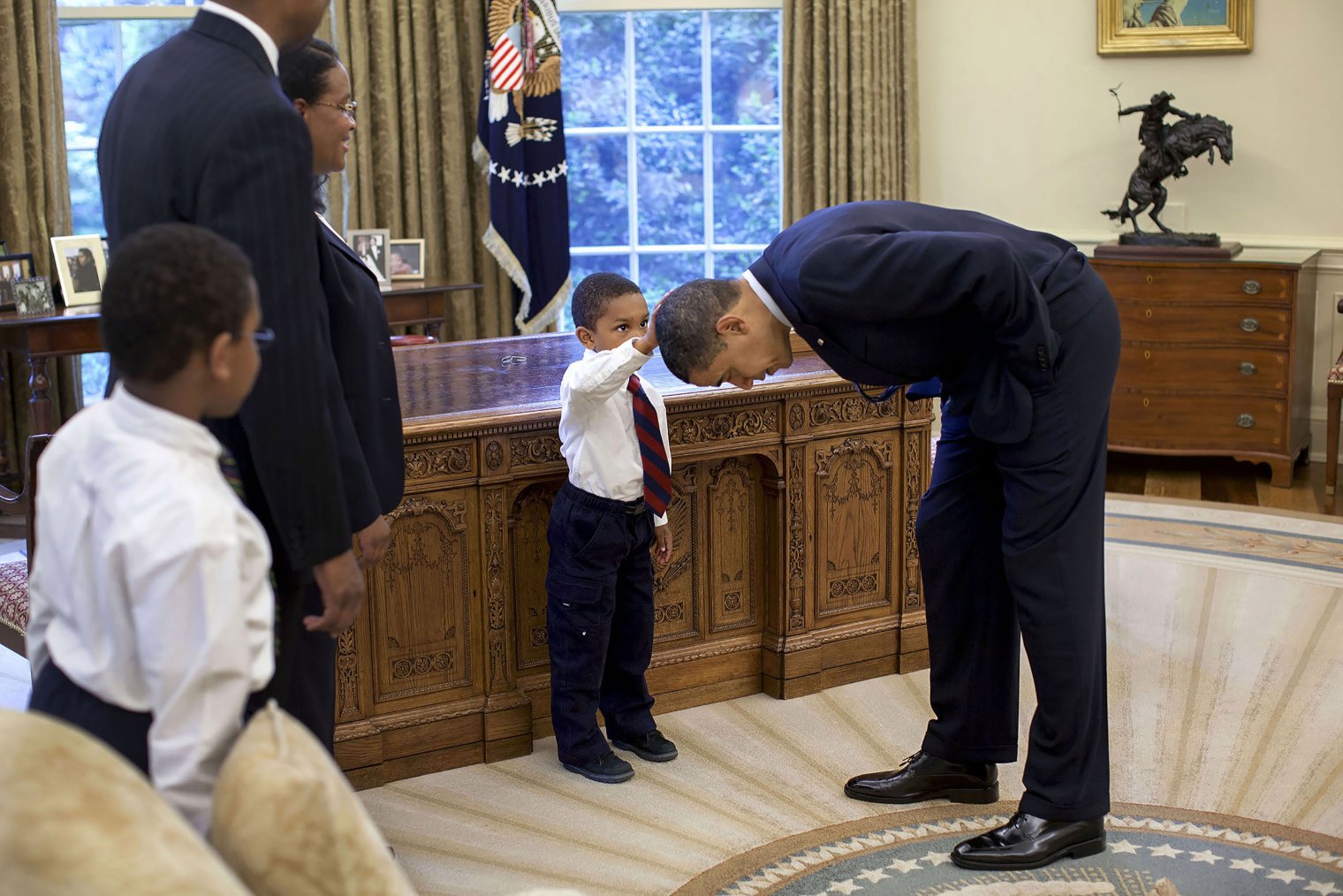 President Barack Obama bends over so Jacob Philadelphia can pat his head. Photo: Pete Souza, White House, time.com
"You know, I think I'm a pretty funny guy. What can I say?" Souza said in an interview with Time. "I like to let people draw their own conclusions."
"The book is chronological, but when I do my public presentations, I do it sectionally. I have one section that I just call Interactions, and it's him [Barack Obama] interacting with different people, whether it was fist-bumping a janitor or meeting with Pope Francis. I think that's when you really see what a person is like," Pete Souza added.
Subscribe to our mailing list: