The author of the murals, Thomas Hart Benton, stood against white nationalism. His work A Social History of Indiana depicts both KKK members and those who defeated them – journalists.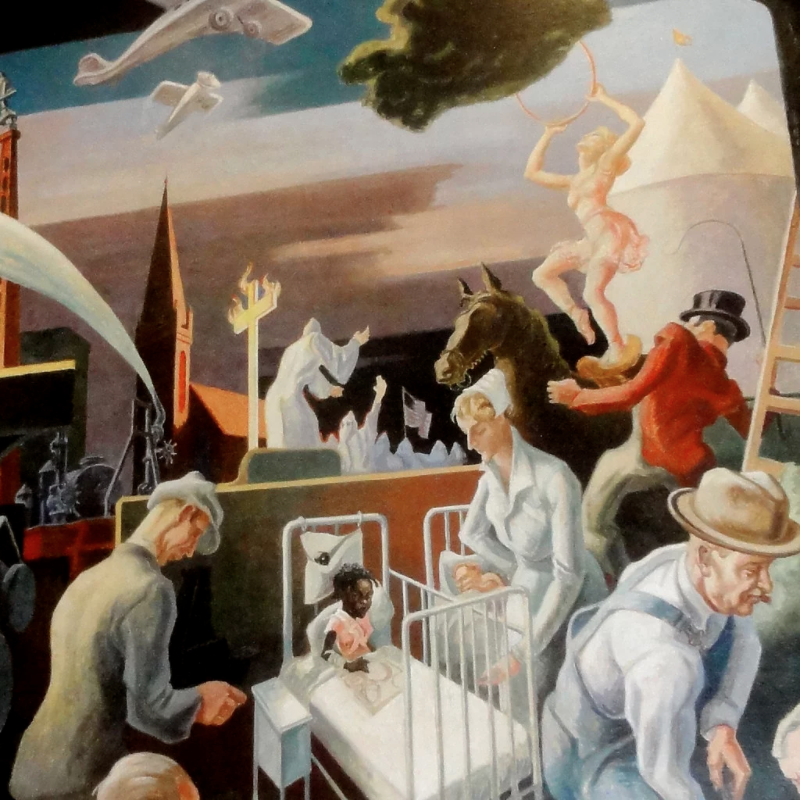 A Social History of Indiana, "Parks, the Circus, the Klan, the Press", Thomas Hart Benton, 1933. Photo: Bart Everson, Creative Commons
The mural Parks, the Circus, the Klan, the Press is at the centre of the scandal. Students of Indiana University launched a petition calling to remove the murals. In response, the university stopped holding classes in the biggest lecture hall where the panels are placed.
As many as 1,600 students have singed the petition, calling the murals offensive. However, some don't support the petition, saying that Benton documented Ku Klux Klan crimes to attract attention to the problem and warn against repeating mistakes of the past.
"It is past time that Indiana University take a stand and denounce hate and intolerance in Indiana and on IU's campus," the petition reads. Authors add that exposing students and faculty of colour to the murals violates the school's diversity policy and the student Right to Freedom From Discrimination.
The school's vice president for diversity, equity and multicultural affairs, James Wimbush, said in an interview with USA Today: "It does not glorify or celebrate this particular dark episode of the KKK in Indiana, but instead shows that the state's past has shameful moments the likes of which we do not want to see again, ever. It's important to understand the state's history — the good and the bad."
Indiana University decided to stop having classes in the controversial room until a consensus with students is reached, or the room will be used for activities other than classes.
Subscribe to our mailing list: