The artist is known for his 2008 political poster featuring Barack Obama and the slogan "Hope", as well as for a civil dispute with the Associate Press over copyright infringement.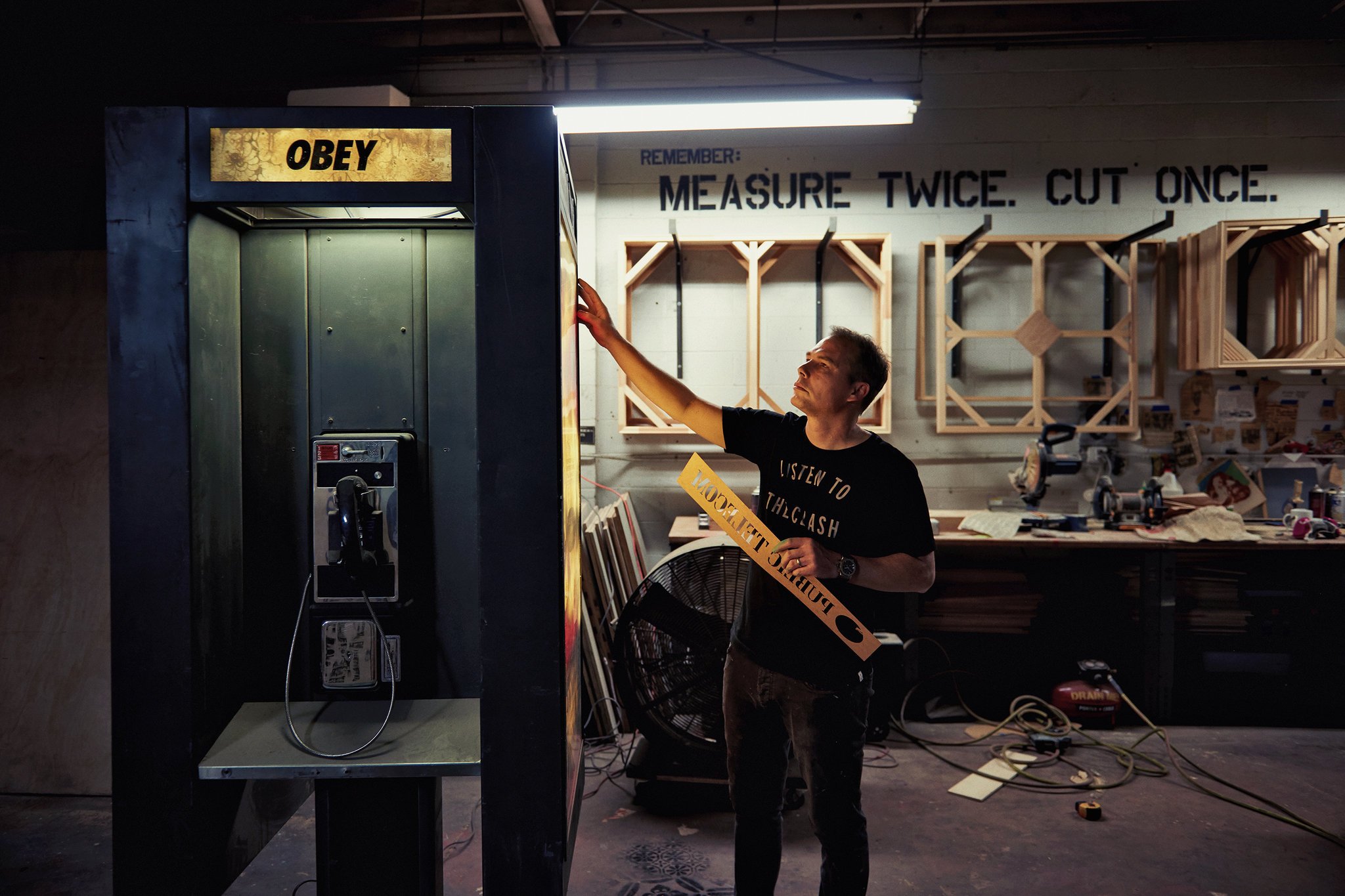 Shepard Fairey in his Los Angeles studio. Photo: Jake Michaels, the New York Times
In 2008, the artist reached the peak of his career after creating artworks that became iconic all over the world. His "Hope" and "Obey" images with political slogans were considered symbols of their time. Fairey also made posters for movements like Occupy Wall Street, Black Lives Matter and the Women's March.
After his Hope poster became famous around the world, the Associated Press accused the artist of copyright infringement. In 2011, Shepard Fairey was fined $25,000 and placed on probation for two years for destroying documents and manufacturing evidence to prove his innocence.
Now, two years after Fairey's show in 2015, he is going to have the biggest exhibition of his art titled Damaged. Most of the posters, placards and stencils at the exhibition have a political message, addressing particular practices and issues of the present day world.
"Our approach to the environment is damaged, our political system is damaged and our communication with each other — especially through social media — is deteriorating," Fairey said in an interview with the New York Times. "But this show is not all about me being angry and apocalyptic; I'm trying to diagnose problems and move forward."
Subscribe to our mailing list: