Thirteen Holocaust survivors were recorded for the project, which took three years.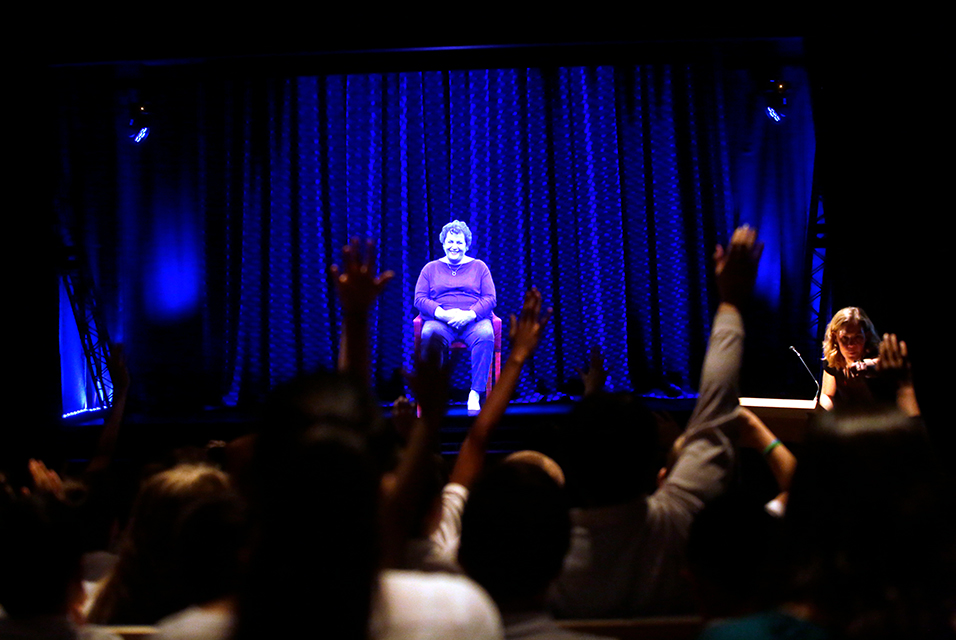 Photo: Joshua Lott, AFP
Holocaust survivor Adina Sella, or, to be more precise, her holographic image, sits onstage at the Illinois Holocaust museum and tells her story to an audience of schoolchildren. The technology recognises questions from visitors and the hologram gives answers. The project was created to preserve stories and first-hand accounts of Holocaust survivors, who number is rapidly decreasing. Adina Sella is 81 now.
The exhibit uses machine learning, so answers to visitors' questions will become more relevant with time. Thirteen Holocaust survivors from the US, Canada, Israel and the UK were filmed for the project. They answered thousands of questions sitting in a room full of high-definition cameras.
The museum's chief executive told artdaily.org: "It prepares us for the day when our survivors will not be here."
The project is a collaboration of the Illinois Holocaust museum and the Shoah Foundation that was established by Steven Spielberg in 1994 and video recorded 55,000 testimonies of Holocaust survivors and witnesses.
Subscribe to our mailing list: