Italian artist Graziano Cecchini expressed what he thinks about corruption in the capital. He also said the dye he used wouldn't harm the fountain.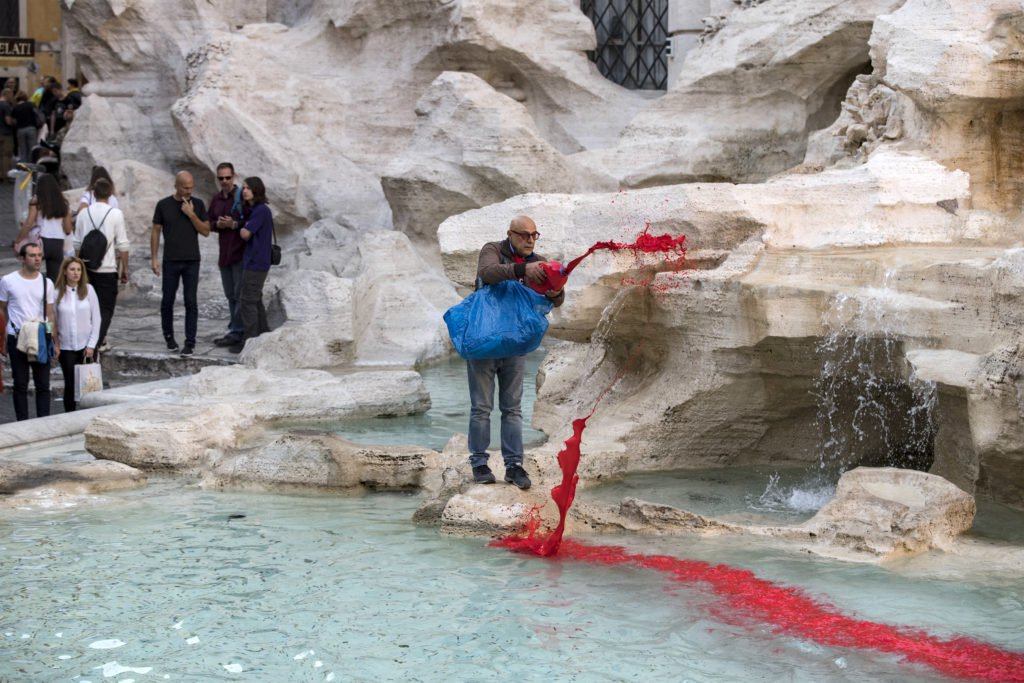 Photo courtesy of the artist, artnet.com
According to a Guardian journalist, who saw the stunt, the artist managed to climb onto the side of the fountain and pour the dye in, turning the fountain murky red. He then was arrested and escorted from the scene by police.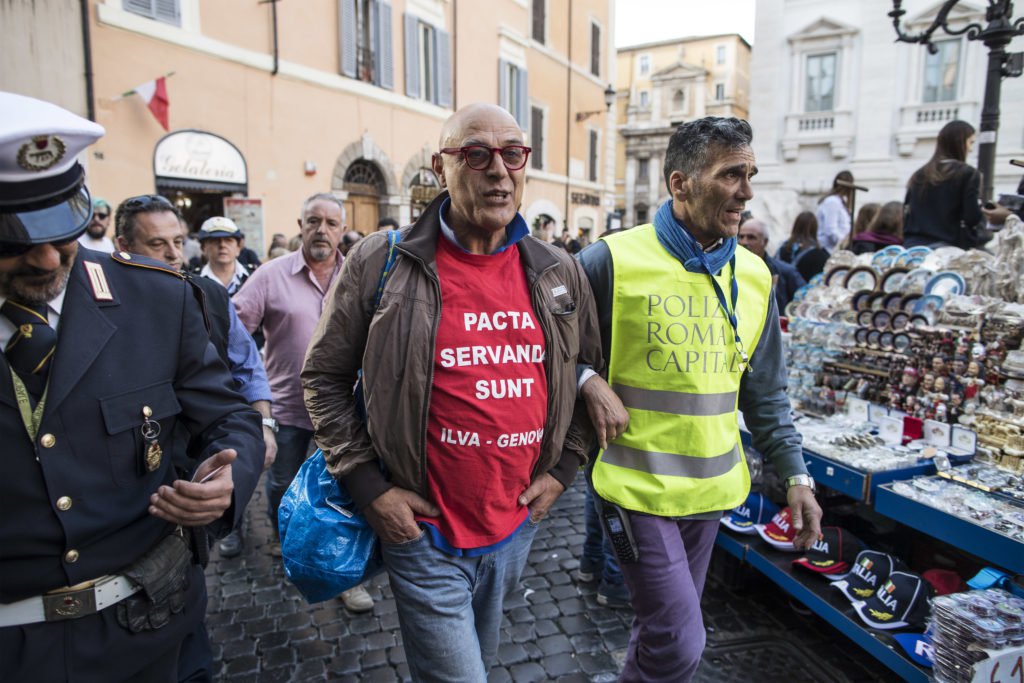 Photo courtesy of the artist, artnet.com
Graziano Cecchini told artnet.com that he performed the artistic act because the Italian capital degrades: "The latest municipal administrations have overlooked every aspect of security, tourism, cleanliness and transparency. It has been a gradual deterioration that Roman citizens have become accustomed to, that is why I decided to shake the sleeping souls another time because there was need, a huge need."
He added that Italians shouldn't accept the status quo: "I would like meritocracy to be important again in every field of work, and I would like every Italian not surrender to corruption and the deterioration of their own cities."
Deputy mayor Luca Bergamo condemns the act: "Actions like this display ignorance and a total lack of civic sense," he told the Guardian.
It's not the first time when Graziano has painted the fountain red. He pulled the same stunt in October 2007.
Subscribe to our mailing list: