The location of the monument was criticised by several institutions in the UK.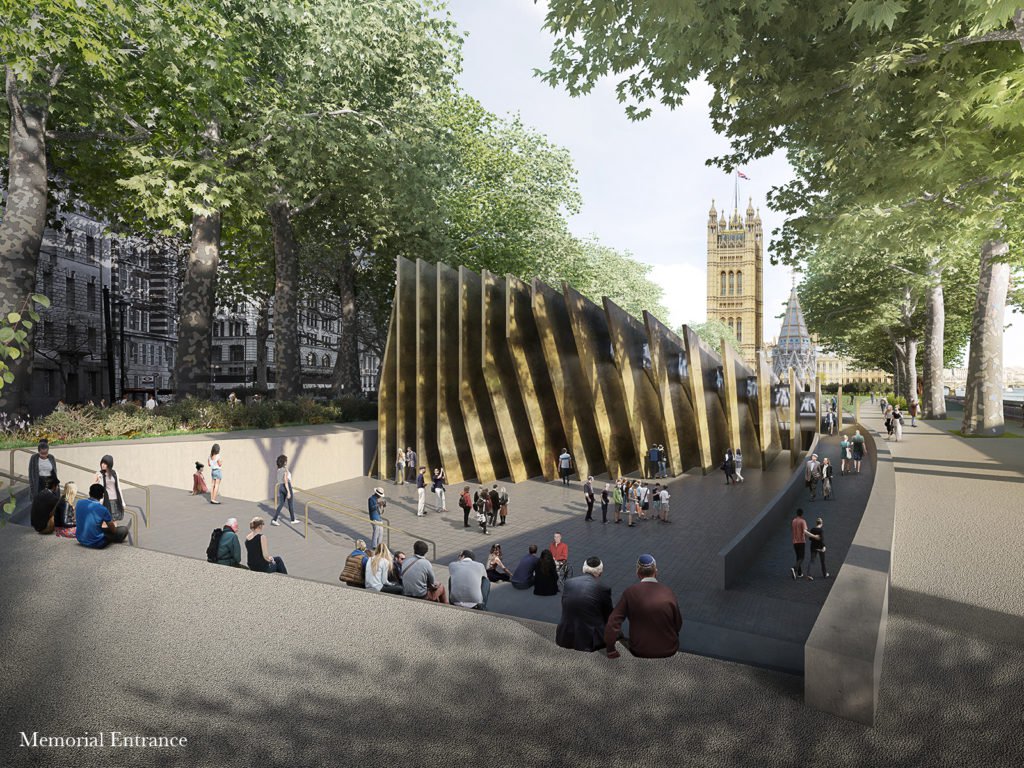 A rendering of the memorial. Photo: Adjaye Associates and Ron Arad
The new memorial will be designed by David Adjaye, the architect of the National Museum of African American History and Culture in Washington, DC, and Nobel Peace Center in Oslo. The $65m project includes a monument and a learning centre, with architecture helping educate visitors.
Critics find the location of the memorial controversial. It will be built at Victoria Tower Gardens, the site that already has several memorials. The memorial and learning centre will be situated only a mile away from the Imperial War Museum, which got a $46m grant for upgrading its Holocaust exhibition.
David Adjaye invited Israeli architect and designer Ron Arad and writer Jonathan Safran Foer, whose grandmother was a Holocaust survivor, to work on the project.
Subscribe to our mailing list: