A Russian punk band unfurled a banner calling to release Oleg Sentsov, a Ukrainian filmmaker who is serving a 20-year prison term on terrorism charges.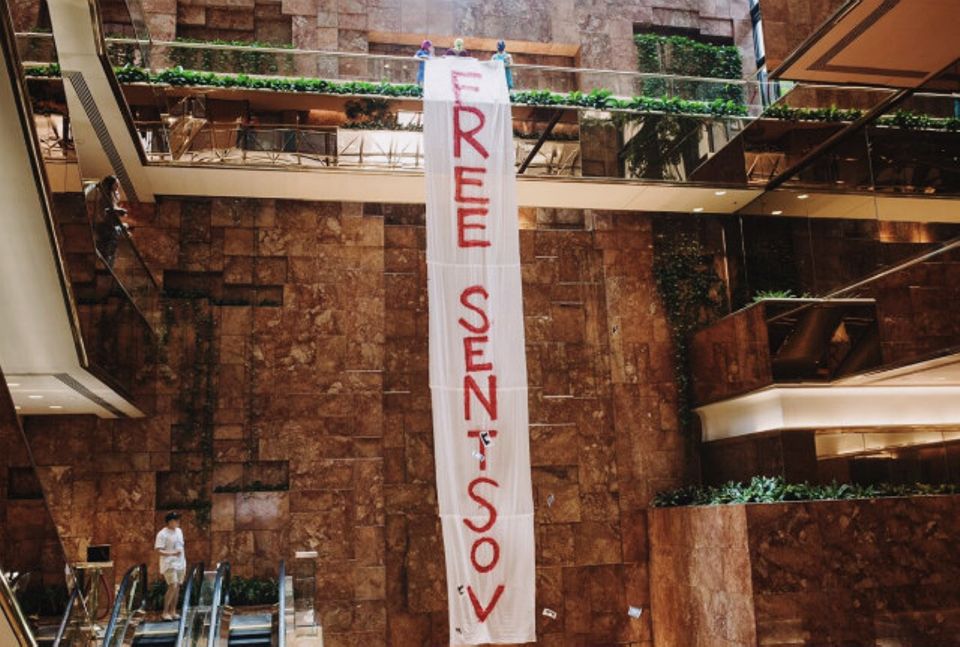 Photo: Pussy Riot
Three band members wearing balaclavas unfurled the banner from a balcony inside the building. They wrote on the group's Facebook page:
"Defending political prisoners is an issue that transcends borders. We are acting in solidarity against leaders like Putin, who has exercised authoritarian force and Trump, who is displaying authoritarian tendencies—because we all need to be fighting together on behalf of dissidents everywhere."
"We, Pussy Riot, invite you to join our fabulous and bold path: ask questions of your politicians who shake hands with Putin in international forums, support advocacy, go out into the streets. And put on your own political, public actions too."
Pussy Riot member Maria Alyokhina says no one was arrested, by police shut down the building for half an hour after the protest, the Art Newspaper reports.
Subscribe to our mailing list: