A huge bronze sculpture by Bulgarian artist Plamen Deyanoff will be installed in Sofia to celebrate Bulgaria's EU presidency.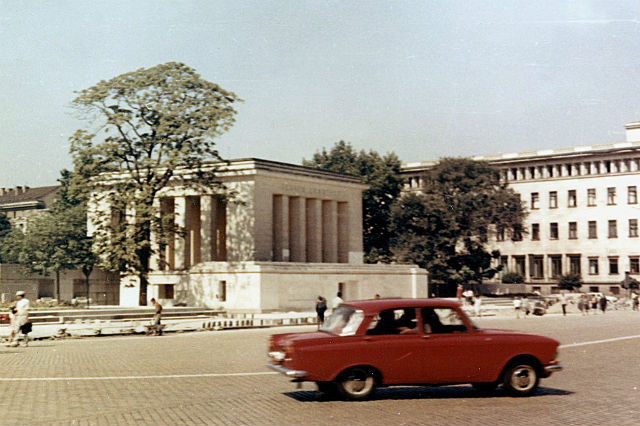 Georgi Dimitrov's mausoleum in 1969. Photo: Angela Monica Arnold
A 14-metre bronze sculpture will be installed at the end of 2017 and will remain in place until 2018 for the period when Bulgaria and Austria will share the presidency of the Council of the European Union. The project is backed by the Austrian government and the Sofia municipality.
"The use of this space in the present time will help us overcome the traumas of the past," Deyanoff said as the project was presented to the Union of Bulgarian Architects. However, the location for the installation provoked a controversy. Many architects attending the presentation harshly criticised the choice, calling it inappropriate and provocative.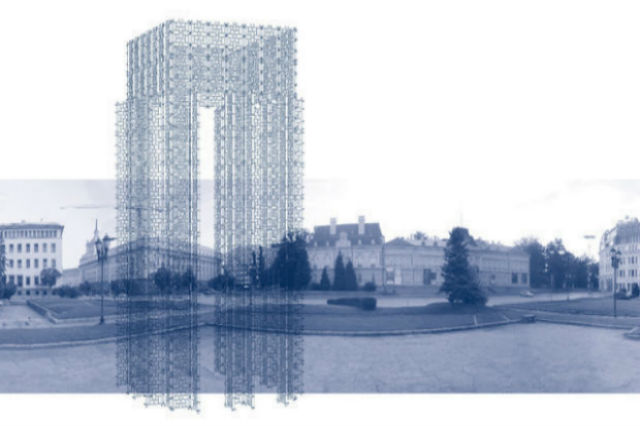 Vizualisation of the Bronze House at the site of the former mausoleum. Photo: Sofia Municipality
"This location is not a provocation. This is art which passes on a message at a very important moment, which is directed both at Bulgaria's cultural traditions and at European integration," said architect Boyka Kadreva at the Sofia municipality.
According to the artist, he has been working on the project for 12 years. The sculpture was inspired by architecture and wood-carving of the Bulgarian Enlightenment during the 18th and 19th centuries. He added that the installation, consisting of more than 1,000 bronze elements, is a "functional architectural object" that the city's administration could used as a space for social and cultural events.
Subscribe to our mailing list: