Judith Bernstein has joined Paul Kasmin for this purpose. The exhibition is due to open on January 18.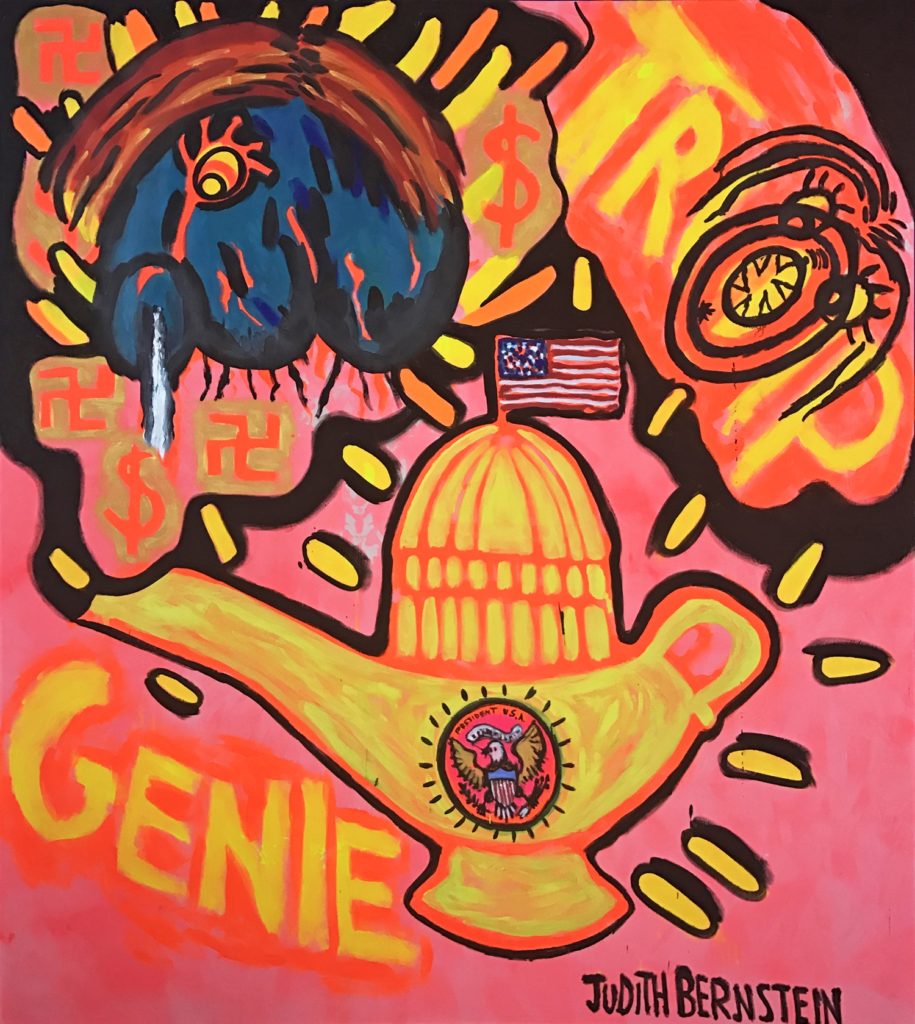 Trump Genie (2016). Photo: Judith Bernstein and Paul Kasmin Gallery
It will feature new massive fluorescent paintings that show the artist's vision of the Trump administration. The works will be illuminated so they appear to "vibrate from the wall". Bernstein told artnet.com that visitors would get an otherworldly experience, the feeling she got when Donald Trump became president.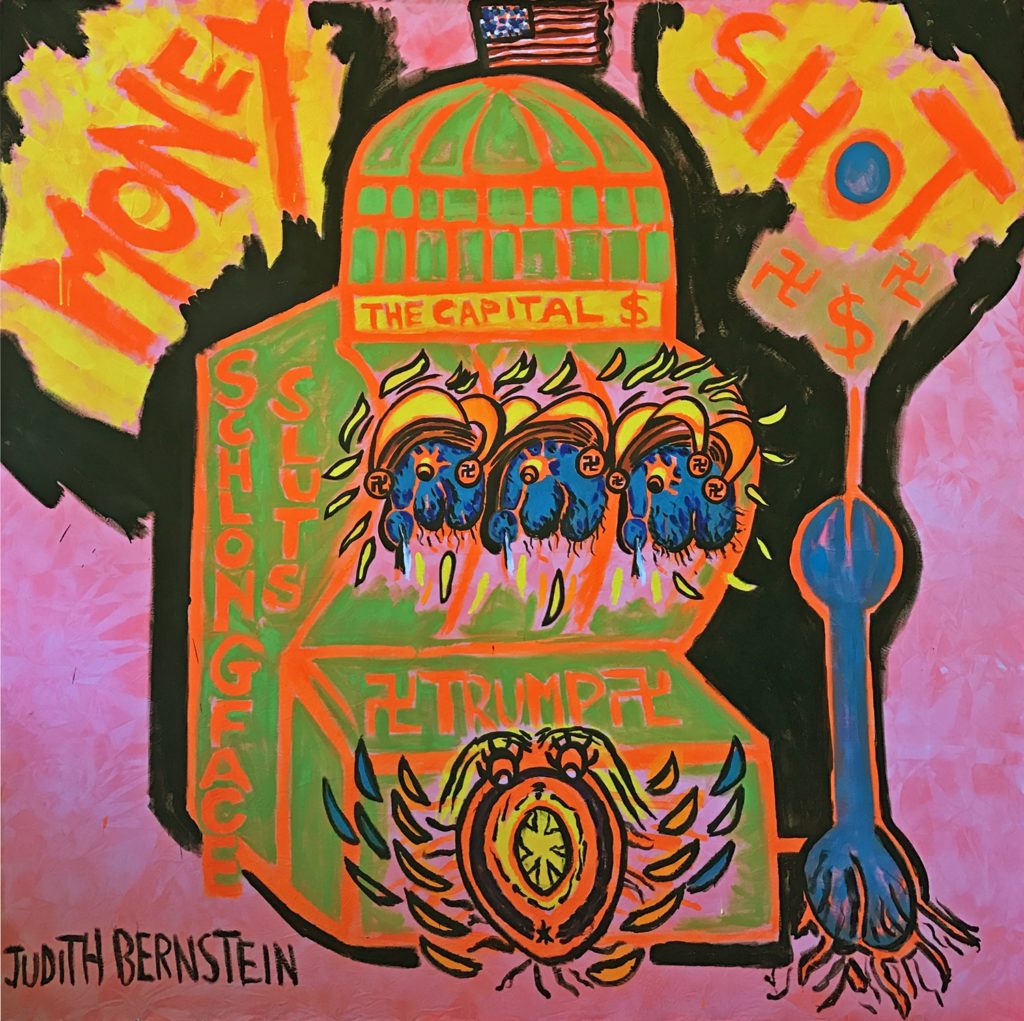 Money Shot–Green (2016). Judith Bernstein and Paul Kasmin Gallery.
The artist painted her first Trump-inspired works during last year's election campaign. She stepped up the pace after the election. Some of the works are on display at the Drawing Centre in New York this week.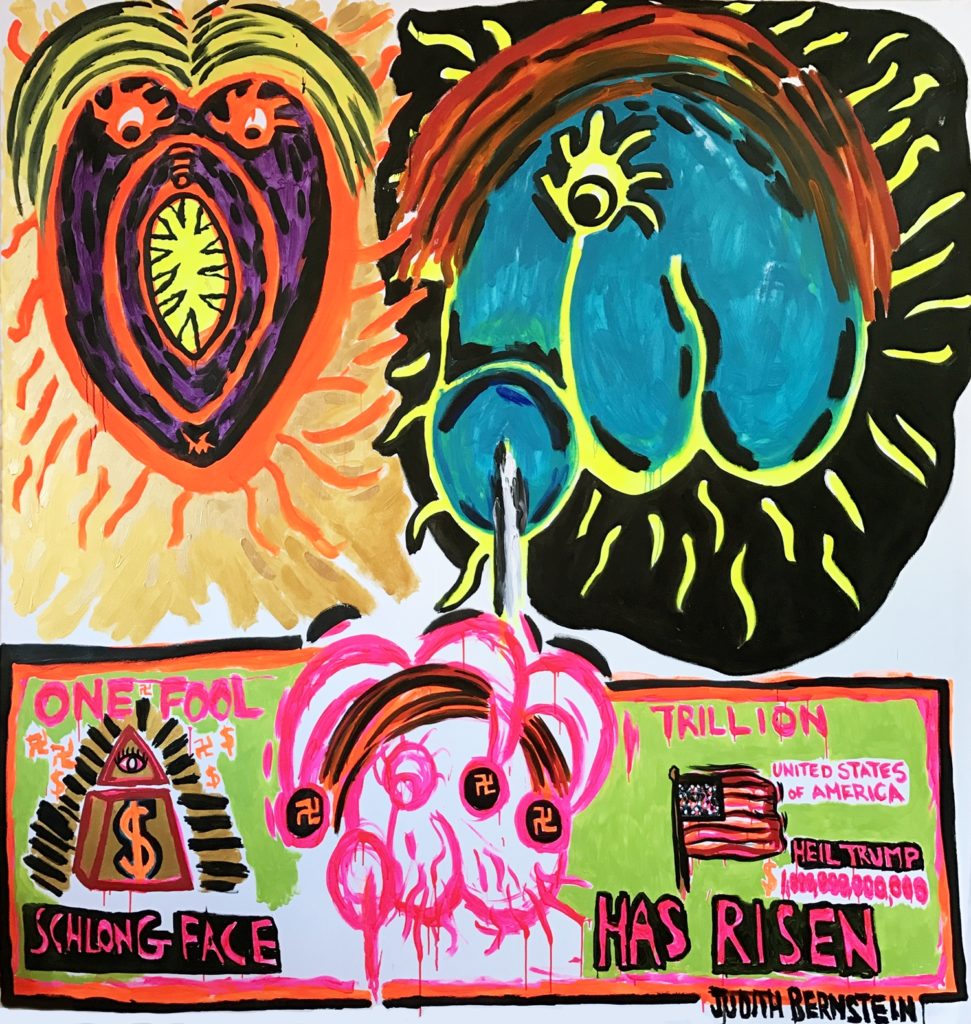 Schlongface Has Risen (2016).Photo: Judith Bernstein and Paul Kasmin Gallery
Bernstein was censored from a group exhibition in Philadelphia in 1974. Art institutions avoided her for years, but now she comes back. In 2013, she had a solo exhibition at the New Museum. In 2015-2016, she collaborated with Mary Boone. Last week, her gallery The Box presented her works in the section Sex Work: Feminist Art & Radical Politics at the Frieze Art Fair.
Bernstein addresses politics in different ways in her art – humour, provocation and incisive critique. It often was an obstacle on her way to success. "It's more complicated when you do political work and it's harder to sell," she says. "A lot of galleries don't want to show political work, because they have collectors who are for Trump."
Subscribe to our mailing list: