"Marina Abramović" is the first taste in the series Pastry Portrait created by Raphaël Castoriano who runs Kreëmart company.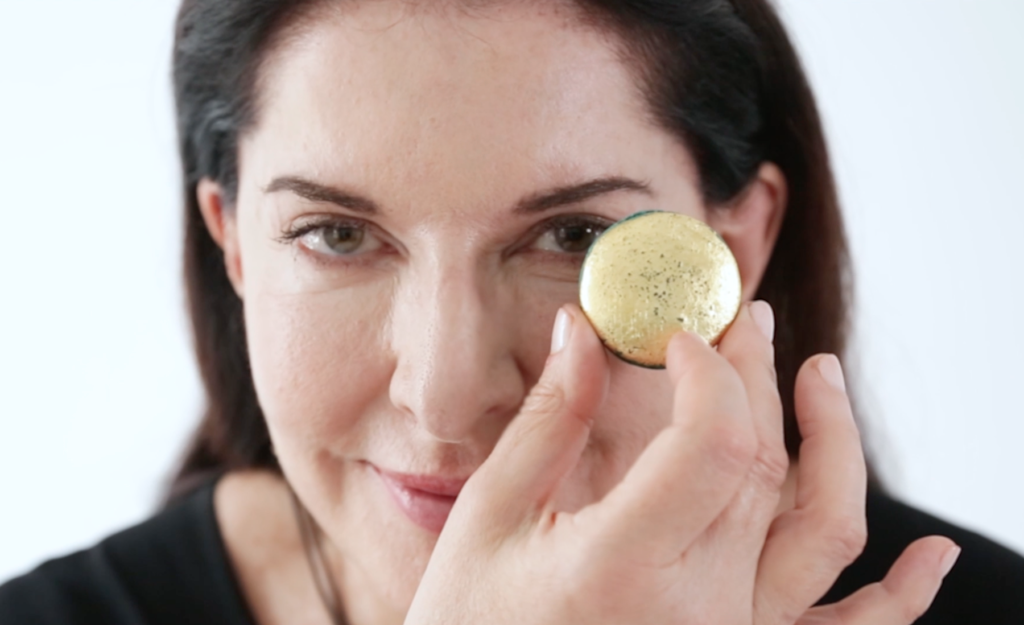 Marina Abramović. Photo: Kreemart
Conceptually, the project resonates with the nature of Abramović's art and her passion for the intangible. "My work is most of the time immaterial because performance art is immaterial, it is conceptual and limited by time," Abramović said in a video statement during the presentation. "Kreëmart's work in the medium of sugar is completely immaterial too, because you consume it, you eat it and it's gone. What is left behind is the memory of what you eat."
Marina Abramović's taste is a variation on Prussian Blue, a warrior color that is tied to memories of her parents and of the ocean. It leaves a guilty blue stain on the eater's tongue. Each of three macarons has its own flavour – strong, intense and not for everyone.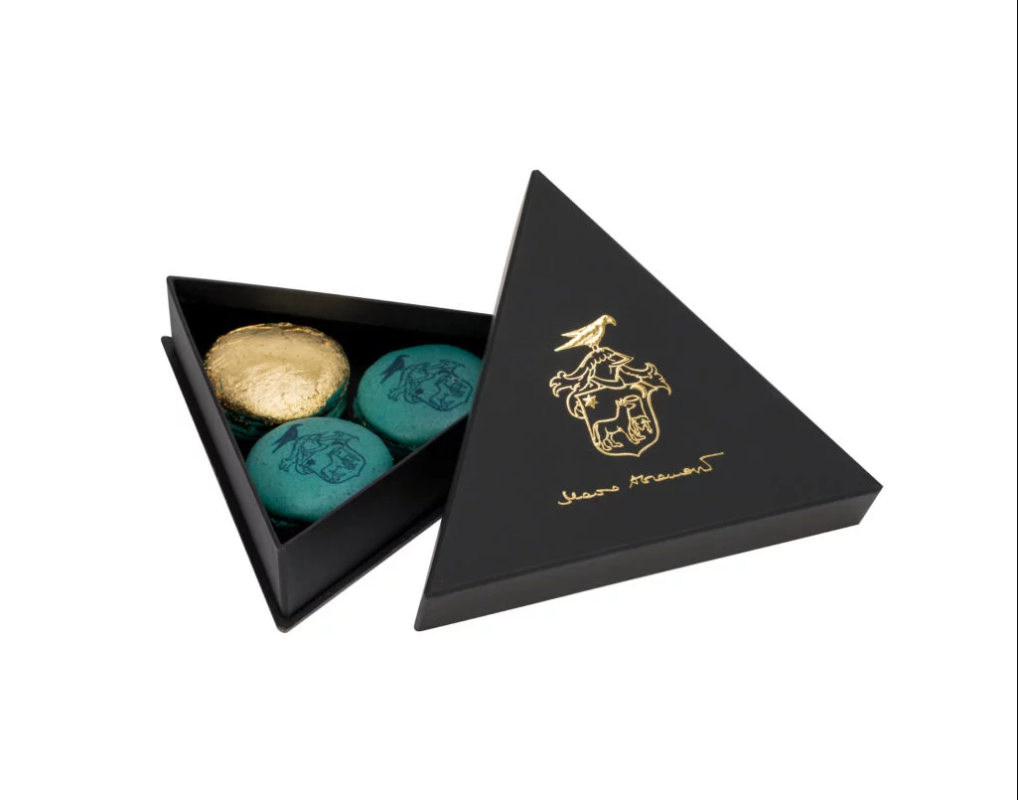 Marina Abramovic's macarons. Photo: Kreemart
Only 250 boxes of macarons will be on sale in London, but they will also be available in Paris from October 16 and at the FIAC art fair from October 18 to October 22. The also will be released in Milan, New York, Miami, Los Angeles and Tokyo.
Castoriano plans to release sweets with tastes of other artists, such as Maurizio Cattelan, Rirkrit Tiravanija, Vik Muniz, Terence Koh, Kalup Linzy, Anselm Reyle and Richard Tuttle.
Subscribe to our mailing list: