Mansudae is North Korea's biggest art producer that sells artworks abroad and brings foreign currency to the country.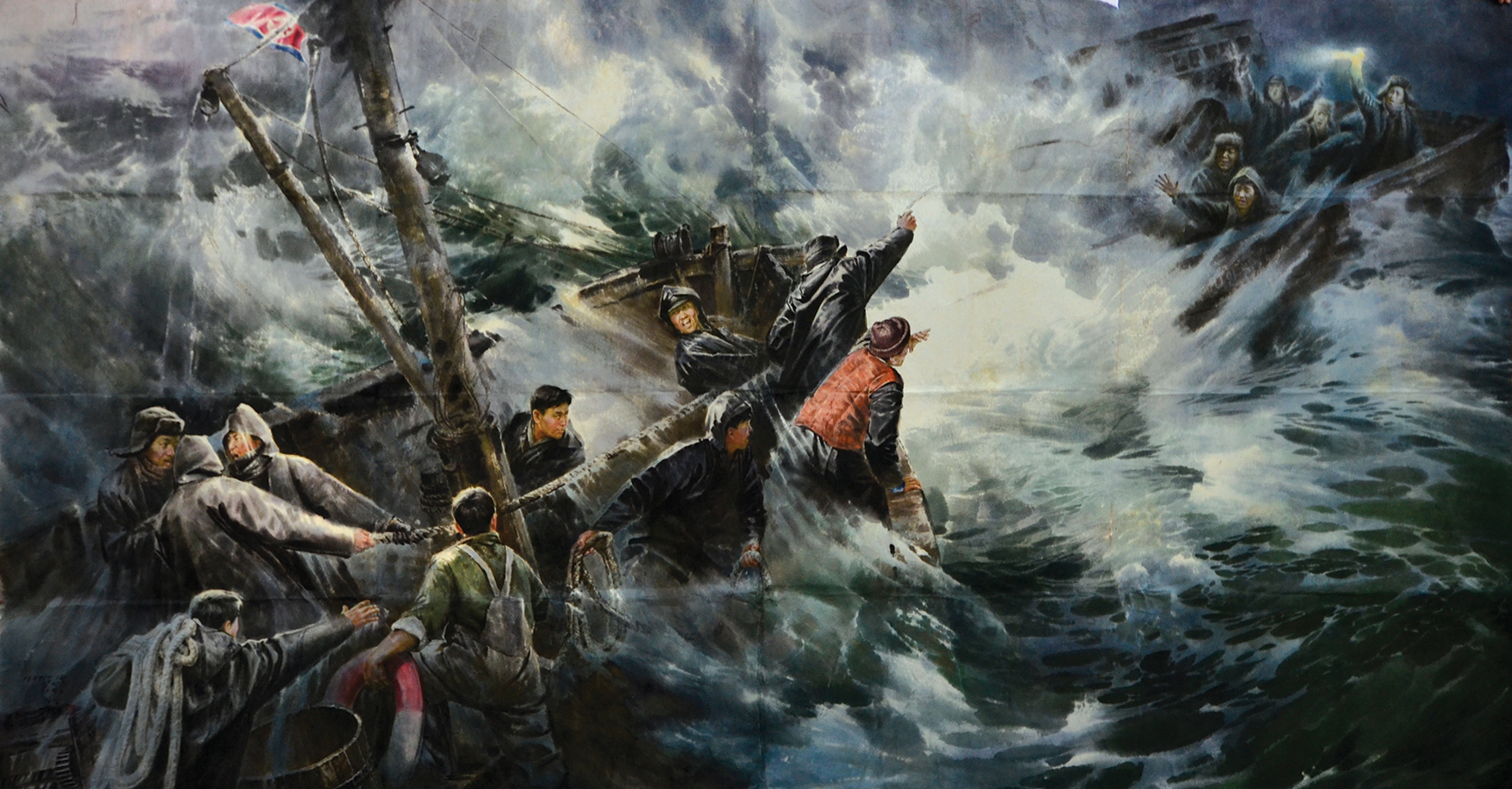 Sea Rescue in the Dark, Kim Song Kun. Photo: BG Muhn
Tensions with North Korea have been growing in the past years due to the country's military programmes and weapons tests. Art studios, including Mansudae, play a visible role in the process. When deals in finance, arms and minerals were banned, the country began to raise cash through art.
The studio's artwork are popular in China and other countries. Mansudae is a state-owned art studio producing statues of global leaders, propaganda posters, embroidery and so on. It has built statues in 15 African countries, according to UN sanctions experts.
Chinese collectors show great interest in North Korean art also because it is cheap and affordable, says Park Young-jeong, a research fellow at the Seoul-based Korea Culture and Tourism Institute.
The UN Security Council banned Mansudae's statue business in 2016. In August 2017, after new weapons tests, the Security Council froze assets and imposed a travel ban on the studio.
On September 11, all joint ventures with North Korean entities were ordered to shut down within 120 days, or by mid-January.
The Mansudae Art Studio has an area of over 120,000 square metres and employs around 4,000 people, including 1,000 artists. The studio consists of seven manufacturing plants and 50 supply departments and earns tens of millions of dollars a year.
Subscribe to our mailing list: