All items on sale – mugs with slogans, T-shirts, prints of local attractions and keyrings – are designed by Banksy.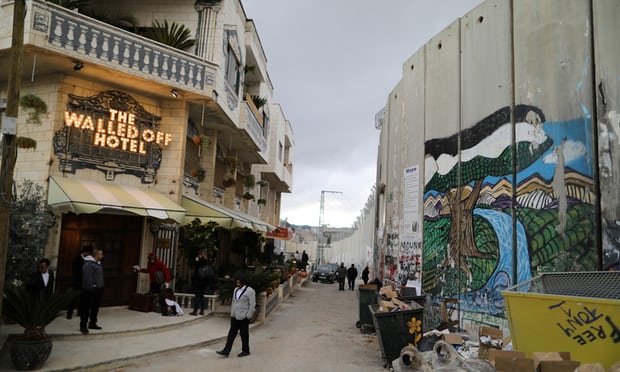 Photo: Ammar Awad/Reuters
Walled Off Hotel is a special place. Banksy opened it just in front of the concrete wall that separates Palestine and Israel in violation of international laws. The hotel is described as having "the worst view of any hotel in the world".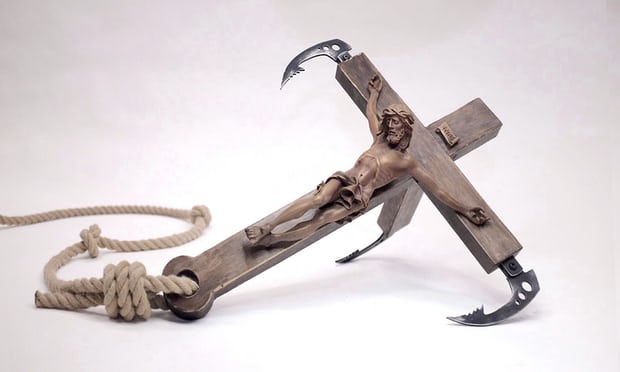 A grappling hook. Photo: JBPR
The gift shop will sell limited-edition crucifixes fashioned into giant grappling hooks (that potentially can be used for getting over the wall) and keyrings resembling parts of the wall.
The gift shop is located right outside the hotel, museum and protest gallery opened by Banksy in March. Banksy will sell its works for the first time since 2013, when he set up a pop-up stall in New York's Central Park to sell original canvases for $60. Some of them were later auctioned for £120,000. Some of the items will also be available in an online shop.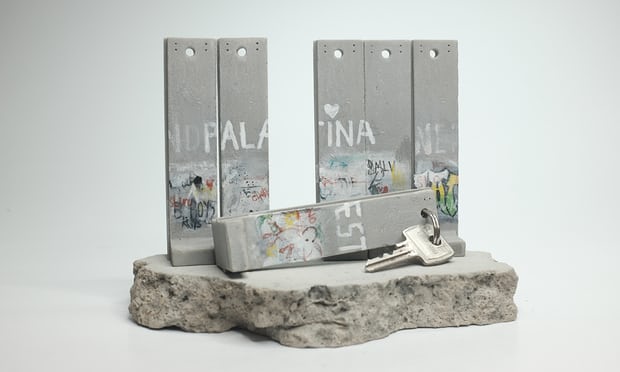 A key fob reproduction. Photo: JBPR
The shop opening is scheduled for October. The hotel will also start running package holidays. Guests will be able to meet Australian street artist Lush Sux and paint the wall during excursions.
Subscribe to our mailing list: