The museum's new exhibition called River Assembly sits on a barge that will travel along the river and stop at different locations throughout the month to entertain audiences.
The collective behind the project is called The Floating Museum. The team of Chicago-based artists say the aim of the project is to change the perception of a museum both physically (brick, immovable) and culturally (interactive, flexible).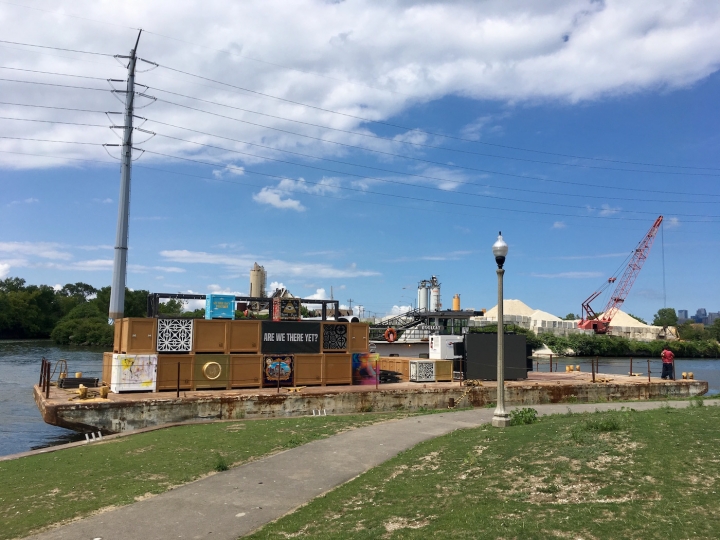 Photo: The Floating Museum
"Our collective activates the idea of the museum without a brick and mortar institution. We were thinking a lot about institutional critique," team member Jeremiah Hulsebos-Spofford said. The project's collective consists of six artists.
The initiative worked with various communities during the preparation. The collaboration with the nonprofit SkyArt allowed 10 young artists to take part in an intensive workshop that resulted in creating artworks for the museum.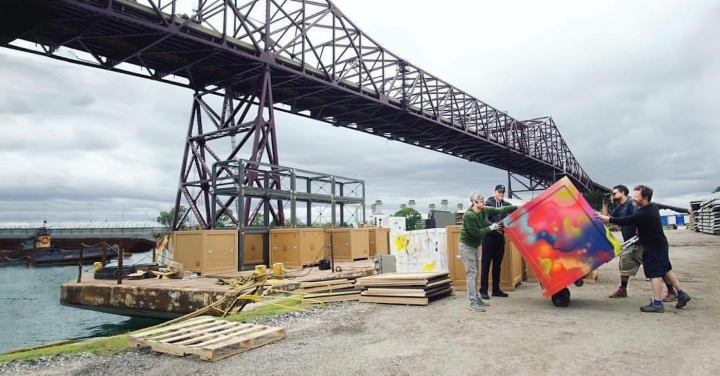 Photo: The Floating Museum
The Floating Museum was founded in 2007, remaining amorphous and ambiguous in location. It holds weekly workshops and performances across the city.
"The river is a space with communities around it. We work with communities in order to bring them into the space of the museum," another team member, Faheem Majeed, says.
The barge features choir rehearsals, dance performances, film screenings and panel talks. Some of the performances and visual works will be dedicated to Emmett Till, a Chicago resident whose brutal death by lynching brought the Civil Rights Movement to a next level.
Subscribe to our mailing list: