An exhibition featuring augmented reality artworks has opened in Seoul.
Gallery Artside in Seoul hosts the exhibition titled Space & Time, Thought by contemporary artist Beikyoung Lee. The main idea of the exhibition by the South Korean artist is to work on art with respect to time and space, BLOUINARTINFO reports.
He created an artwork titled Zero Gravity Space using augmented reality for the exhibition.
The gallery's basement features a 3D animated film that creates the impression that the actual space of the gallery extends forever into film projected on the walls. In the video, big white cubes are floating, clashing with each other. Together, it makes a reference to the "white cube" concept.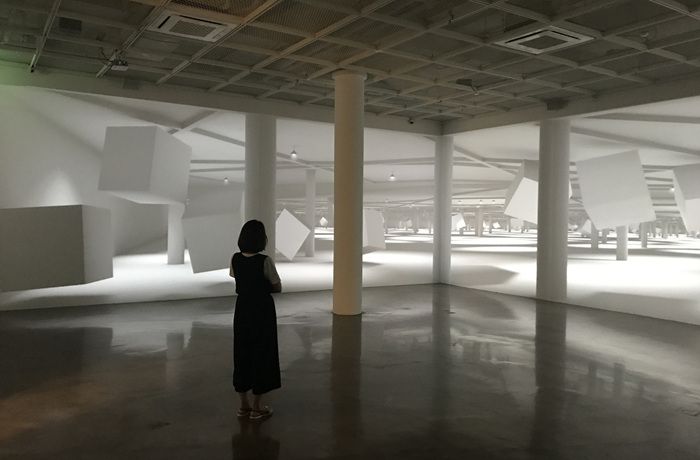 Photo: Artside Gallery
Visitors can use mobile phones to experience an augmented reality: two-metre cubes on the gallery's ground floor serve as guidemaks for visual artworks. Through an app on the phone, floating cubes from the basement move to the ground floor.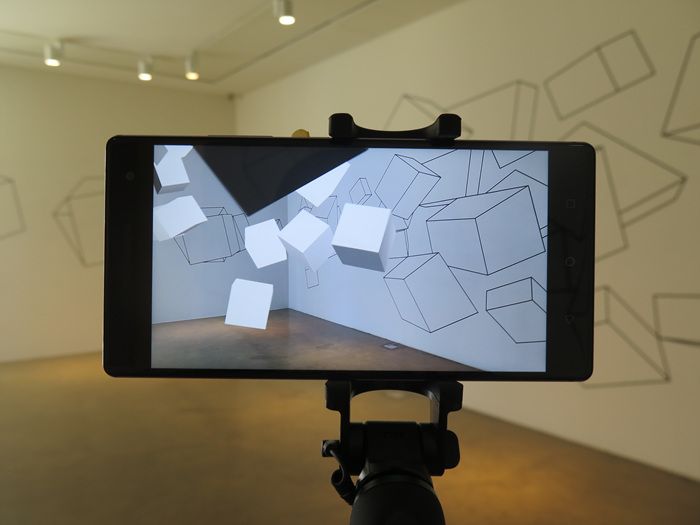 Photo: Artside Gallery
The artist says the perception and understanding of space are changing as rapidly as technologies, so we don't have enough time to get used to the new reality. He organised the exhibition to give people the opportunity to think about the blurred line between real and virtual worlds.
Beikyoung Lee studied sculpture at Joongang University in Seoul, film and media art at Braunschweig University of Art and got his Masters at the Academy of Media Arts Cologne.
Subscribe to our mailing list: