It allows exploring the body's internal organs in virtual reality.
The technology developed by British engineers called Curiscope uses augmented reality. It includes a special T-shirt called Virtuali-Tee and a mobile app. Users can have even a deeper experience with one of the VR headsets available in the market.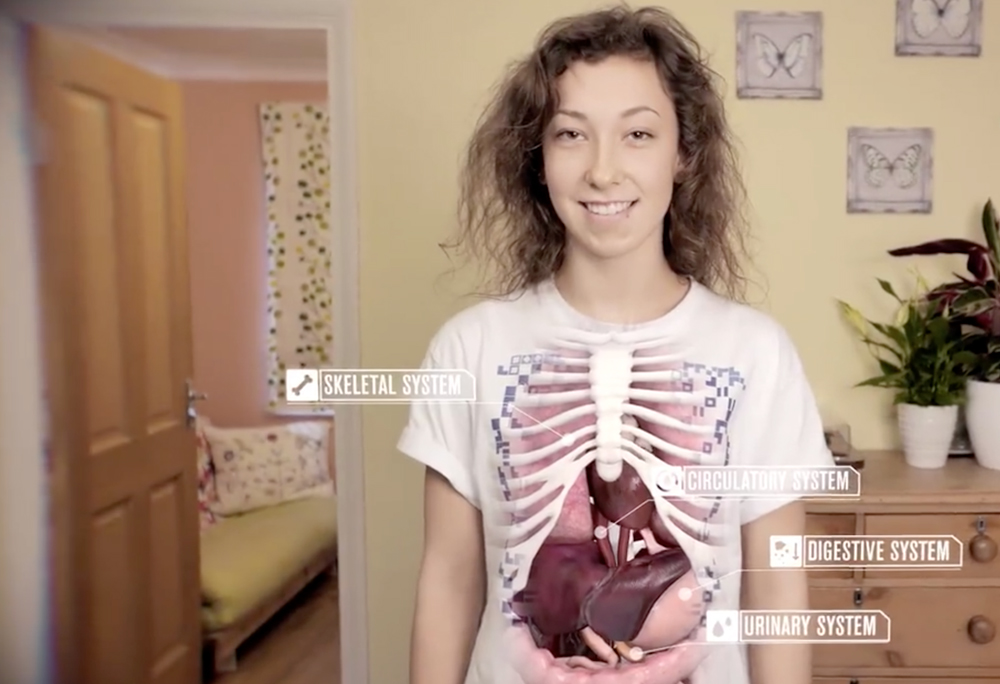 If you look at a person wearing this T-shirt through the app, you can see their internal organs and get information about their functions.
The augmented reality app allows users to delve inside human body and learn about its organs and systems in real time.
The developers are going to start mass production of T-shirts. At the current stage, they see their technology as an amazing educational tool. The project authors plan to improve the technology and use it for medical purposes.
Subscribe to our mailing list: