This week a European petition against TTIP has reached a record 2 million signatures a few days ahead of a crucial vote on the deal by MEPs in the European parliament.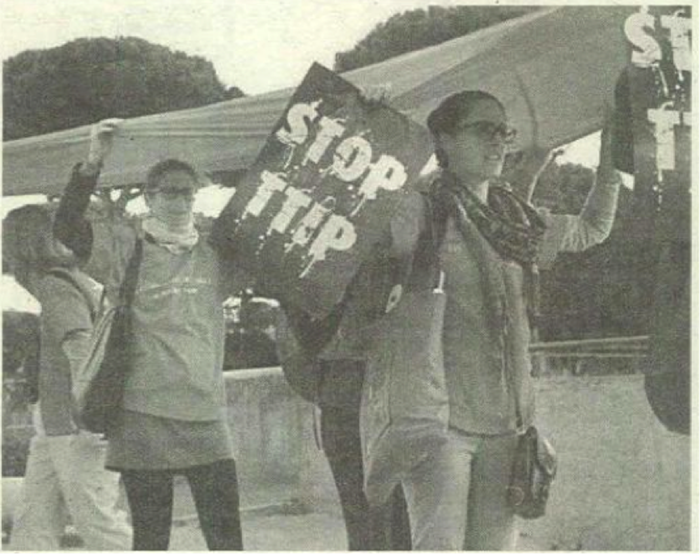 Photo: Belarus Free Theatre's Red Line / TTIP Campaign, Italy October 2014

What is the TTIP?
The TTIP is an important trade agreement, with free trade being negotiated behind closed doors between the ' European Union and the United States who would like to lower the security level of environmental regulations in force in the EU and be equivalent to the much less regulated American standards.
Essentially it would legalise unsafe and polluting forms of energy like fracking , and will soften the rules governing the construction of new energy plants. This poses a serious threat to the environment and to the health of the citizens.
What is the Red Line Campaign of the Belarus Free Theatre and how is relevant to TTIP?
The Chernobyl disaster in 1986 has invested 90% of the territory of Belarus , to red all forests . The Red Forest Campaign was created to oppose the construction of a new nuclear power plant in Belarus - in Ostravets - on the border with Lithuania and with the area of the EU countries . Many fear another Chernobyl . The project is going ahead without any respect for international safety requirements , in violation of several environmental laws in force in the EU , but it was decided and is supported by the dictator of Belarus , Alexander Lukashenko , who declares all those who oppose the constuction of the new nuclear plant as "enemies of the state."
International experts agree that the project has many gaps and that is a real threat to people living in a radius of 300 kilometers, the Lithuanian capital,Vilnius, is only fifty kilometers west of Ostravets .
TTIP will encouage more unsafe and polluting forms of energy like Ostravets and reduce vital safety regulations on the global energy sector.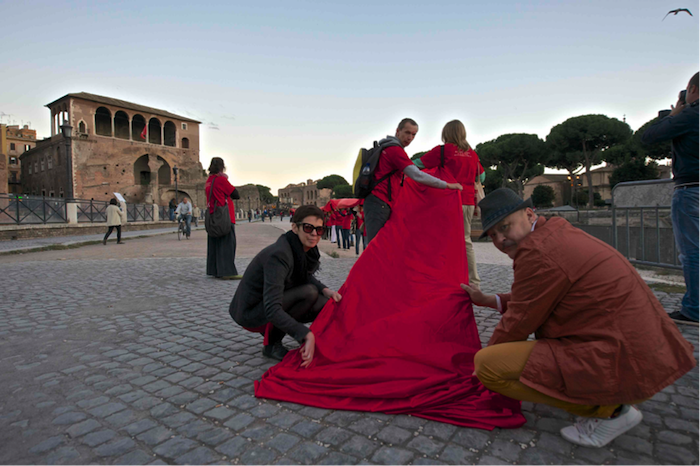 Photo: Belarus Free Theatre's (BFT) Founding Artistic Directors Natalia Kaliada and Nikolai Khalezin at the BFT Red Line/ TTIP campaign, Italy 2014

Nuclear, fracking and TTIP
Today our stocks of water and air have been targeted by the production of extreme energy which is seriously dangerous and polluting. The shares have devastating the environment , performed by political and economic policies that address only short-term energy crisis. Fracking threatens our water supplies. In many countries TTIP could allow energy companies that use this system to drill even under private land - even in your backyard.
The nuclear power plant in Ostrovets threatens the future of clean air across the continent. We would be developing another Chernobyl . Join us in the fight for a fairer world , powered by clean energy and oppose TTIP.
Links:
Images from the Belarus Free Theatre's Red Line/ TTIP campaign, Italy 2014: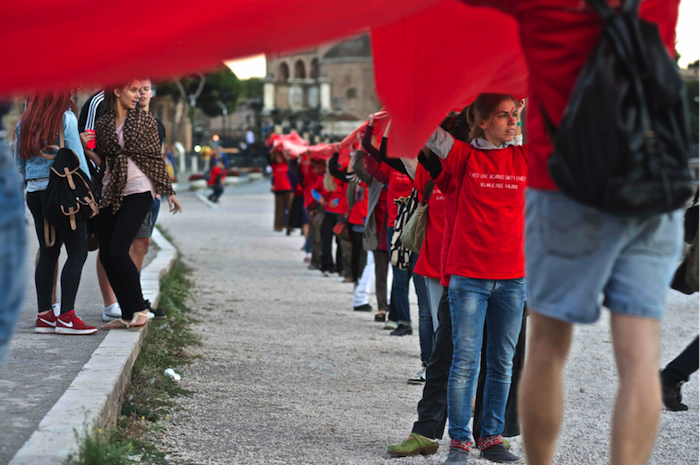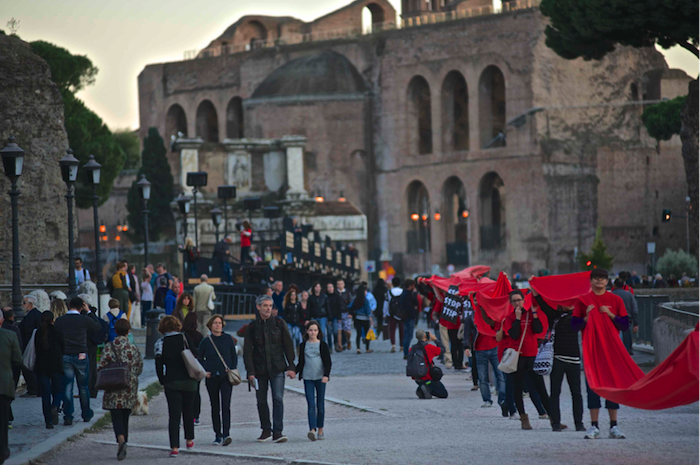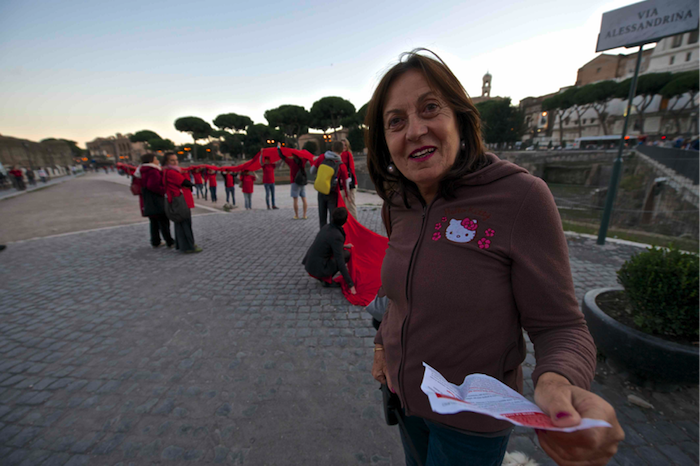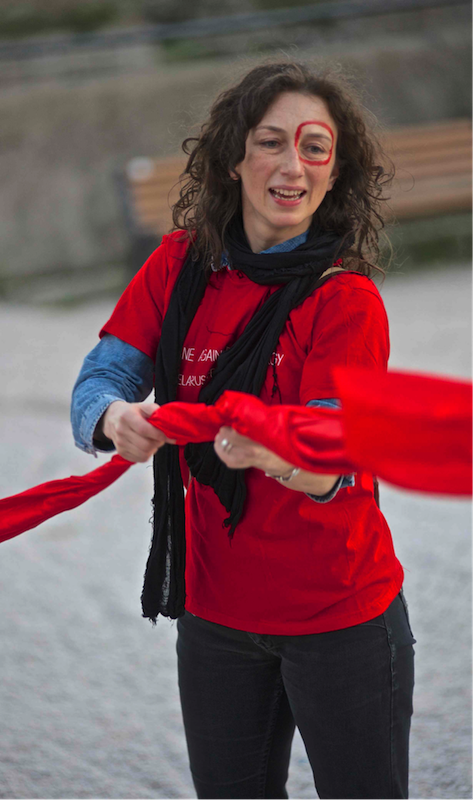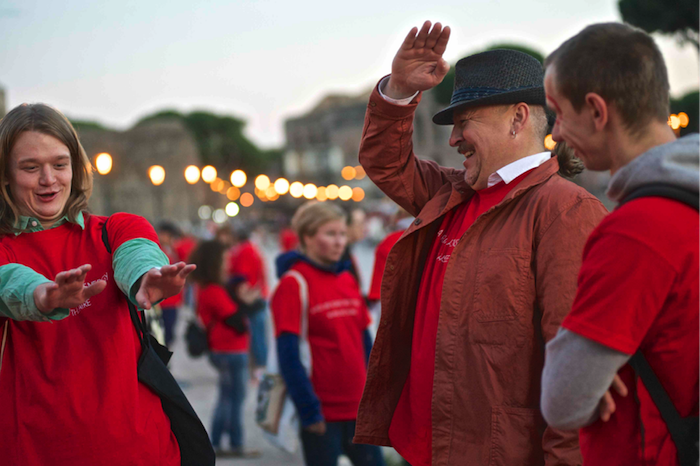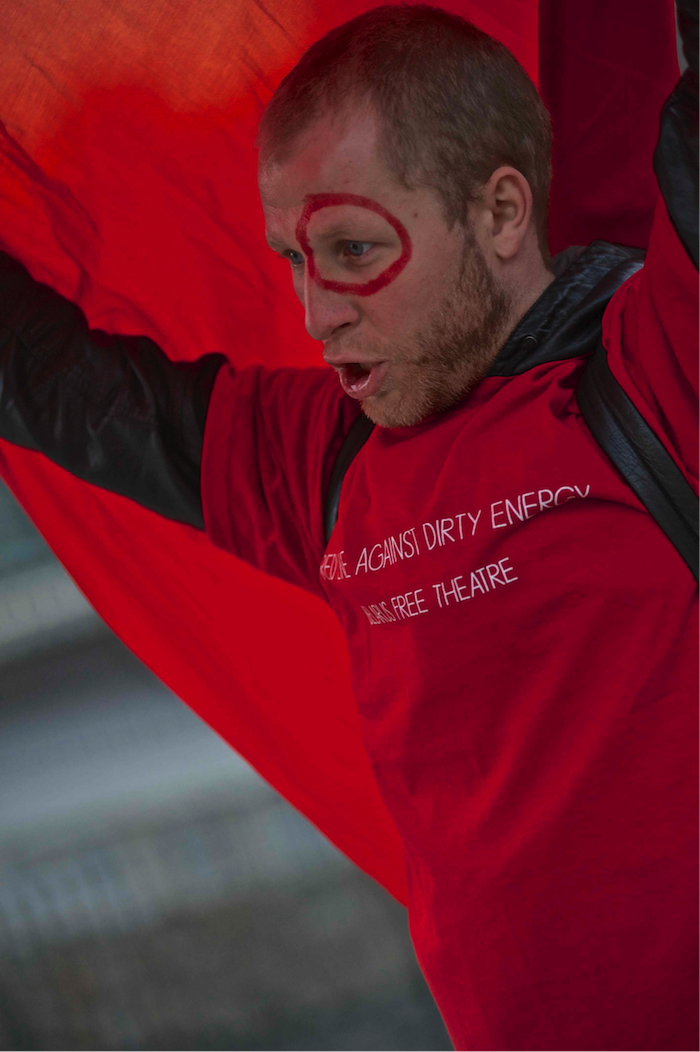 Subscribe to our mailing list: