Belarus Free Theatre's Studio Fortinbras has been operating and training theatre students for eight years. The Studio's unique methods combine traditional disciplines such as voice training, choreography and directing, with dramaturgy, art history and even boxing. This year our dramaturgy classes began not with the traditional analysis of basics, but with the discipline without which contemporary dramaturgy seems impossible – journalism.
The creation of any modern dramatic work starts with research, analysis of collected material and its transformation into an artistic form. Modern journalism seeks to do the same. BFT's Directors decided that instead of remaining in our classes, the material created by Fortinbras students could contribute to the development of Belarusian journalism – encouraging young people to choose journalism as a profession and trying to develop a genre that has become popular on social media – civic journalism created by keen enthusiasts rather than by trained journalists.
Belarus Free Theatre launches the project in collaboration with Radio Free Europe/Radio Liberty's Belarus Service, recognising it as the most respected and professional media outlet in Belarus.
#грамадзянскаяжурналiстыка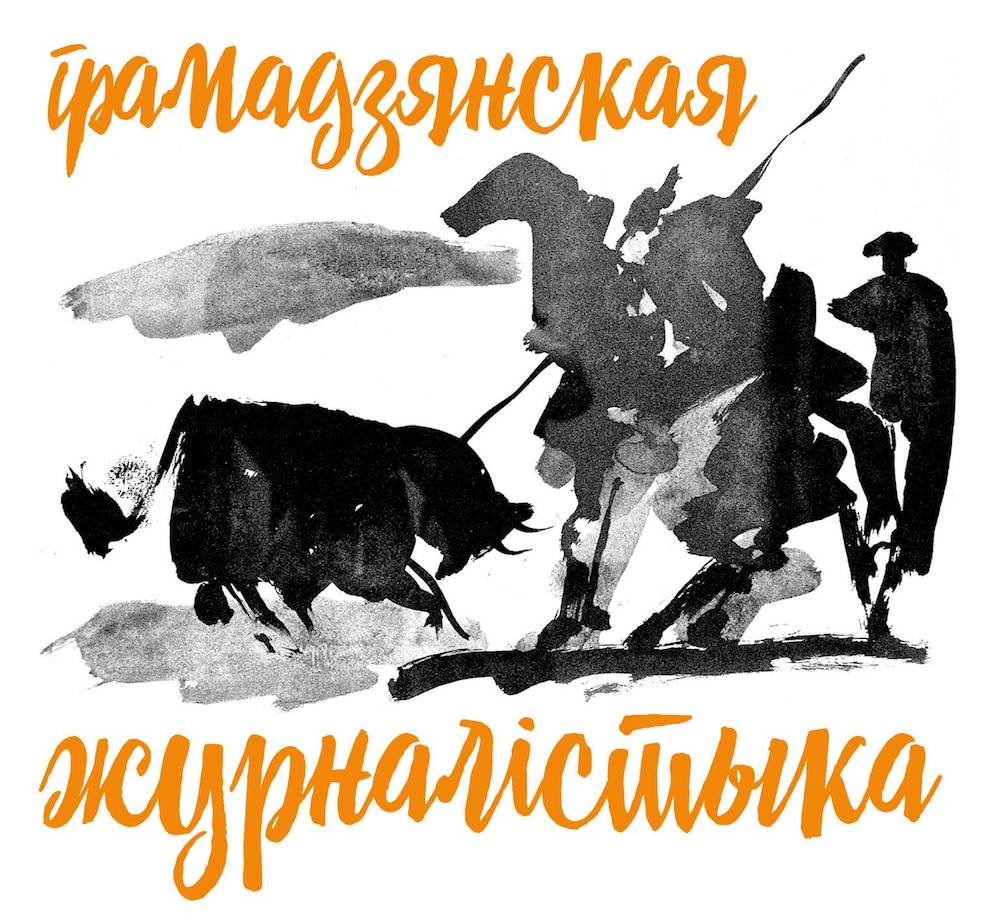 Theatre repeat offender
Maria Bialkovich
My friend disappeared on Saturday. A co-worker, a boyfriend, a cousin… A brother. You'd better call him your brother if you want to get information about the person who stopped answering his phone after 14:46.
Phone calls to all police stations, the detention centre in Okrestin Street in Minsk and the temporary detention facility in the nearby town of Zhodzina didn't work, but the Accidents Registration Bureau helped. They called me back at 6:45 in the morning to say that my friend was in the detention centre and called again at 10:25 to ask if I had found him there. "They'll probably shut it down soon," a friend of mine says, meaning the bureau. Today's Belarusian authorities have a habit of eliminating everything that makes people's lives easier.
A peaceful protest rally against the current economic and political situation in the country took place in Minsk on March 25. It was timed to take place on Freedom Day, the 99th anniversary of the proclamation of the independent Belarusian People's Republic. Responsible citizens, men and women, elderly people and children all clumsily trying to run away from riot police – that's how it looked. As of March 28, more than 700 people are reported to have been detained during the rally. More than 140 people were fined and sentenced to short terms in prison – up to 25 days.
We are standing with our backs to the wall of a building in the main street of the Belarusian capital. Police with loudspeakers have just ordered people to leave the area. Our presence on the street violates the law and makes them use force. We could leave the area only by flying away on a journalist's drone – both sides of the street are blocked by riot police armed with batons and shields. Prisoner transport trucks can be seen along the street. We can only link hands and watch what happens. A few more police trucks arrive, their doors burst open, and heavily built crime fighters in black riot gear are running towards us. They are pulling us from the line of people linking hands, twisting our arms and dragging us to the trucks. They beat us with batons for some reason. Right in front of me three policemen are shoving an old man into the truck, hitting him on the back and head. I notice myself shouting at them.
There are 30 or 40 people inside the truck. A girl wrapped in a national white-red-white flag is crying. An old man says he is ill and asks to be let out. Riot policemen are trying to contact their commanders, but their walkie-talkies produce only noise. Policemen tear off the hood from Belarus Free Theatre's actor Siarhei Kvachonak's jacket, and I am trying to fasten it back on. Svetlana Sugako, BFT's Managing Director, managed to pick up the hood when she was being dragged into the truck. An unknown hero raises a white-red-white flag through the window. It creates a festive atmosphere for a short time.
We are in the street, this time with our faces to the wall. Police officers are slowly writing down our personal information and searching us, even more slowly. It's raining and snowing. The wall has an unplastered horizontal strip. Dasha Andreyanava, a student of Studio Fortinbras, shoves her second chewing gum between the bricks. We are step dancing in synchrony. It's cold and boring. But at least we haven't been beaten. "Can I smoke?" someone on the left asks. "It's forbidden. Face to the wall!" a guard says standing ten metres from us and enjoying his cigarette. We are lucky – at our police station we don't need to stand in a stretched position with our legs wide apart, arms outstretched and hands up the wall.
Siarhei is the first of us to be called. I envy him. At least he can move. I am called in 15 minutes. We are going upstairs, I am photographed from four sides and fingerprinted. Unexpectedly I hear: "You can go." Sveta and then Dasha are free, too, in a relatively short time.
There's no information about Siarhei. Officers at our police station say that night that they've never had such a person. We call other police stations. All in vain. The telephone lines at the detention centre are always busy. The detention facility in Zhodzina says they don't have any new people. "Try Minsk," they say.
I call the first number and say I am looking for my boyfriend – it's the best idea I have. "Maybe he just doesn't want to see you," they answer. Funny. But not when you imagine him being beaten in the basement of a police station.
The Accidents Registration Bureau helps us. As expected, Siarhei is at the detention centre in Minsk; He will be tried on Monday. As expected, the detention centre doesn't confirm it. As expected, parcels are accepted only from family members.
March 27 – Monday – trial – ruling.
"What happened after they called your name?"
The door opens. A court clerk's voice interrupts our talk with Siarhei.
"All rise! The court hears an administrative case against Siarhei Aliaksandravich Kvachonak for committing an offence under article 23.4, as well as part 1 of article 23.34 of the Code of Administrative Offences of the Republic of Belarus."
Unlike us, Siarhei was charged and kept at the police station until 23:00 on Saturday. He wasn't beaten. He was then escorted to a prisoner transport truck and transported to the detention centre.
"What does it look like?"
"Funny yellow walls. There's even a door on the toilet!"
"Your cellmates? Do they have the same charges?"
"Yes, we all have the same charges. It was funny. Guys from the Belarusian Technical University were going to a rehearsal. Police detained them on Khmelnytsky Street, took them into the bus and said they were at the rally. One of them was in my cell."
The court clerk's voice again.
"Please, stand up when you answer questions."
We are waiting for a lawyer and then see the first "witness" – police officer Ruslan Aliaksandravich Zhuleha. The judge begins to read the police report without much enthusiasm.
"On March 25, 2017, at 14:50 (when we already were in the police truck – N.B.), at the address Minsk, 4 Bohdan Khmelnytsky Street (actually, we were in Independence Avenue, not far from the central department store – N.B.), Kvachonak, who is detained for committing an offence under part 1 of article 23.34 of the Code of Administrative Offences of the Republic of Belarus flatly refused (as if someone had asked him – N.B.) to follow police officers to Minsk's Savetski district police station (he was taken there in the police truck after being forcefully detained by riot police – N.B.), grabbed Zhuleha's clothes (Siarhei didn't grab anyone's clothes – N.B.). Kvachonak didn't react to repeated lawful orders (which no one said– N.B.) by the above mentioned police officer (who was on duty on Khmelnytsky Street – N.B.) to stop illegal actions (holding his friends' hands – N.B.), which means he disobeyed a public official. On March 25, 2017, at 14:50 (when he already was in the police truck – N.B.), at the address 4 Bohdan Khmelnytsky Street (he wasn't there – N.B.), Kvachonak was participating in the Freedom Day rally that wasn't sanctioned by the Minsk city authorities, (exercising his constitutional right to freedom of assembly – N.B.) thus violating article 10 of the law of the Republic of Belarus on mass events in the Republic of Belarus."
Witness Zhuleha gives evidence: "At first he smiled, then he said: 'I won't go anywhere. I'll stay here.' He refused to follow me to the police vehicle, began to disobey, used some words."
The lawyer: "You said 'some words'. What words exactly?"
The witness: "I'd like not to mention them."
The lawyer: "Obscene words?"
The witness: "Well, they weren't obscene, but they were unacceptable to me."
"He smiled" – the only true words about Siarhei. We are smiling, too, and some are even chuckling and are given an order to leave the courtroom and the joke trial.
The second witness – police officer Mikalai Aliaksandravich Nekrashevich – enters.
The witness: "We approached him, introduced ourselves, showed our police ID. He stood firm, squatted, grabbed my clothes."
The lawyer: "How exactly did he disobey?"
The witness: "He stood firmly, squatted, grabbed my clothes."
The lawyer: "How could he grab your clothes if he was squatting?"
The witness: "With his hands."
The lawyer: "With his hands?"
The witness: "Before that..."
The lawyer: "You mean he grabbed your clothes and then squatted? Or what?"
The witness: "He stood firmly, then grabbed my clothes, then squatted."
The lawyer: "Were you wearing your uniform?"
The witness: "I was in civvies."
In reality none of us thinks this is funny. The dominant feeling is of helpless anger.
Before the trial, we showed Siarhei photos and videos of how he was detained. They have spread across the world.
The judge: "Do you want to file a motion?"
Siarhei: "I do. I want photographs and videos to be attached to the case. I have photos and videos showing that I was detained near the shopping mall Moskovsko-Vensky. Is it possible?"
The judge: "You are welcome to do so. Do you have them on a flash drive?"
The trial is adjourned for five minutes. We download the photos and videos and copy them onto a flash drive.
"All rise! Defendant, do you have any records? Was anyone filming you? Do you have any materials? Can you name a source? Do you have any videos?"
Everyone knows that all belongings, including a mobile phone, are seized after you're arrested.
"Defence, do you have any videos?"
Siarhei makes the last attempt to return things back to normality:
"The video was made by a journalist from Tut.by, a large news website. It shows how I was detained in Independence Avenue. It shows that uniformed riot policemen detained me and took me into the police truck. They were in uniform, not in civvies."
The judge: "As the court does not have information about videos from official sources, the motion is denied."
The lawyer: "I insist on attaching the materials to the case."
The judge: "Defence, your motion has been denied. This is not a criminal procedure. The court doesn't hear arguments. Do you have anything to add? Wait for the ruling, please."
The judge leaves the courtroom. BFT's actress Yuliya Shauchuk live-streams the whole trial. We burst into the invectives and "obscenities" that riot police used against us when forcing us into police trucks. By the way, on Saturday, when I asked a policeman to stop swearing, he said: "Are you serious?"
Yes, I am serious.
"All rise!
On March 27, 2017, the judge for Minsk's Pershamaiski district court Charapovich heard a case on an administrative offence committed by Siarhei Aliaksandravich Kvachonak and found the defendant guilty of the offence mentioned above. Kvachonak is sentenced to 10 days in prison."
We stand and learn how to file an appeal. A mysterious man in civvies appears, and Siarhei is not allowed to take a bag with clothes, food and books, even though prisoner escort officers permitted him to take it just an hour previously.
On Friday, we were choosing a Lego set as a present and planned to go to our friend's birthday party. The party is postponed for 10 days, and I still owe Siarhei a round of cocktails after our latest party…
At the end of the trial Siarhei quotes a line from Alexander Vvedensky's 1938 play 'Ivanovs' Christmas Party' – "The trial was just a show."
Happy World Theatre Day!
On the morning of March 28, BFT actor Andrei Urazau and I go to the detention centre to deliver a parcel with some basic items, books, food and warm clothes. We get lost and ask a stranger: "Where is the jail here? Do you know, where is the jail?" We laugh at the everyday questions of an ordinary Belarusian.
They refuse to accept our parcel – parcels are allowed "only from family members." Siarhei's family lives 300 kilometres away. Officers at the detention centre say they don't have a request from Siarhei for parcels from other people. We are standing outside the door, I am calling, asking, arguing.
"There must be a request. If we don't have a request, he doesn't need a parcel. They have good food and excellent conditions."
Yeah, they also have funny yellow walls.
"How would I know if the request was filed and declined?"
"He'll be released and will tell you everything when his term is finished."
It's sunny though very cold. Belarus has 50 sunny days a year, so we can consider it a pleasant day. Katsia Makovich, the wife of art activist Pavel Belavus who was sentenced to 15 days, deals with her parcel quietly and sort of elegantly. She also helps first-timers, those who are probably beginning to understand that this is an everyday thing for an ordinary Belarusian.
I asked one of the policemen on Saturday if he would go on holiday for 15 days – they've already caught all the criminals. He looked at me in a strange manner. Maybe he was frightened by "smiling repeat offender" Siarhei. He is a "repeat offender" because he already served a short term in jail in 2011 for taking part in "silent protests", when Belarusians gathered in Minsk's streets and squares and clapped their hands, protesting against the government anti-protest policies.
It's not scary to be a "repeat offender"; it's not scary to be a sister or wife of a "repeat offender", attend trials and go to the detention facility to deliver a parcel. It's even a bit funny. It's scary to be a judge, a policeman or a riot police officer; being a minister of labour and social protection is scary. Being a dictatorial president must make you shit your pants.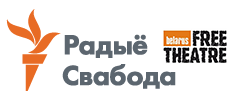 Subscribe to our mailing list: