A concert held on the Crimean demarcation line on July 19 was not only an act of art as part of the campaign to release filmmaker Oleg Sentsov and 70 other "Kremlin's prisoners", but also a serious test for Ukraine to check how Ukrainian society is changing on the current development stage.
For the Citizen Journalism project
The idea of the concert was conceived on July 9, 2018, when Andriy Khlyvniuk, Natalia Kaliada and I were discussing problems and strategies for the campaign to free Oleg Sentsov. Andriy said: "We must play a concert on the demarcation line." We found the idea very promising and far-reaching. First, it is a direct address to the people of Crimea, both those living in the occupied territory and those forced to leave the peninsula, leaving their homes behind. Second, the performance would again raise the theme of the Kremlin's prisoners jailed in Russia. Third, one cannot carry out counter propaganda against this sort of event.
It was decided to install the stage as close to the demarcation line as possible and play a full-scale concert, addressing Crimea directly, without intermediaries. Initially, we didn't plan there would be an audience or journalists. We planned to rely on our own forces and bring a few news agency journalists so they could write brief news stories about the event. We also wanted to release a full video of the concert after the premiere of a documentary under the working title Return Ticket, the project Andriy Khlyvniuk and we have been working on for the past year. The concert was supposed to be the film's climax. But things turned out differently.
Kalanchak plan
The task we set seemed absolutely impossible. To organise the concert, we needed to do the following things:
– create a logistic map covering actions by all services;
– form a professional team of more than 50 people;
– raise funds for the project;
– choose a location for the concert;
– arrange accommodation for all people, taking into account the high season;
– get local authorities' approval for the event;
– provide hot food for the whole team;
– get approvals from the security services, the army and the police;
– coordinate actions of all structures and set individual tasks for each structure;
– carry out the event;
– dismantle the stage and arrange transport for all crews in accordance with their schedules.
So, we had eleven tasks and ten days.
It was obvious to us that our plan could fail in the early stages. For example, if the army had not permitted us to hold the concert. Or, for example, if the most professional stage crews had been busy at the moment and could not have joined the project. The key tasks were divided as follows: Andriy Khlyvniuk was responsible for getting approvals; Boombox's manager Aleksei Sogomonov was to form the stage crew and logistic schedules; Belarus Free Theatre's co-artistic directors Natalia Kaliada and I were responsible for raising funds and communication with foreign journalists, including the film crew.
We studied the map of Ukraine and understood that border crossing point Kalanchak would be the best location due to its transport accessibility. At the same time, the place is the most difficult one to get approval for, because large groups of Russian troops, who can make problems even at a distance, are deployed in the area on the other side of the demarcation line.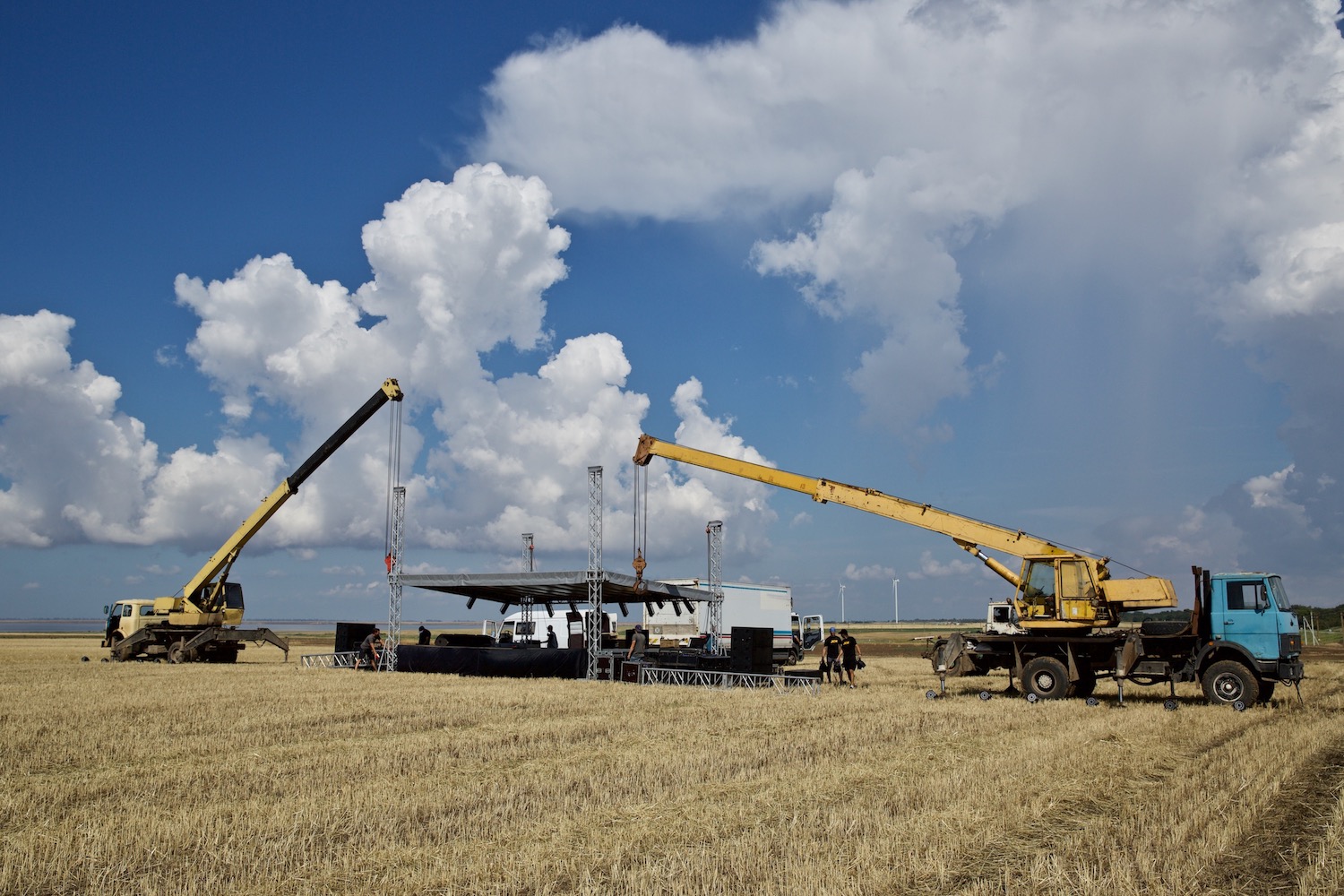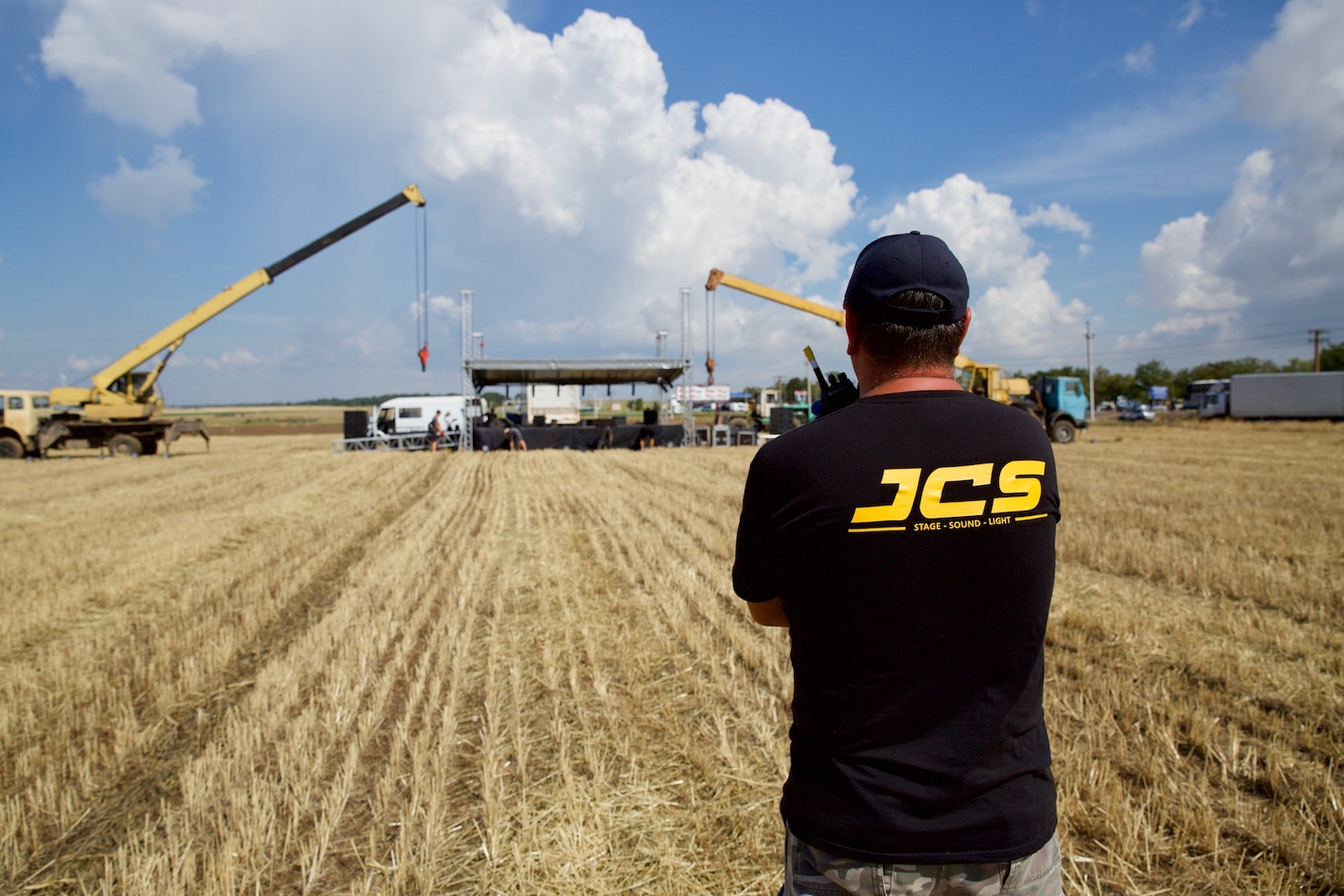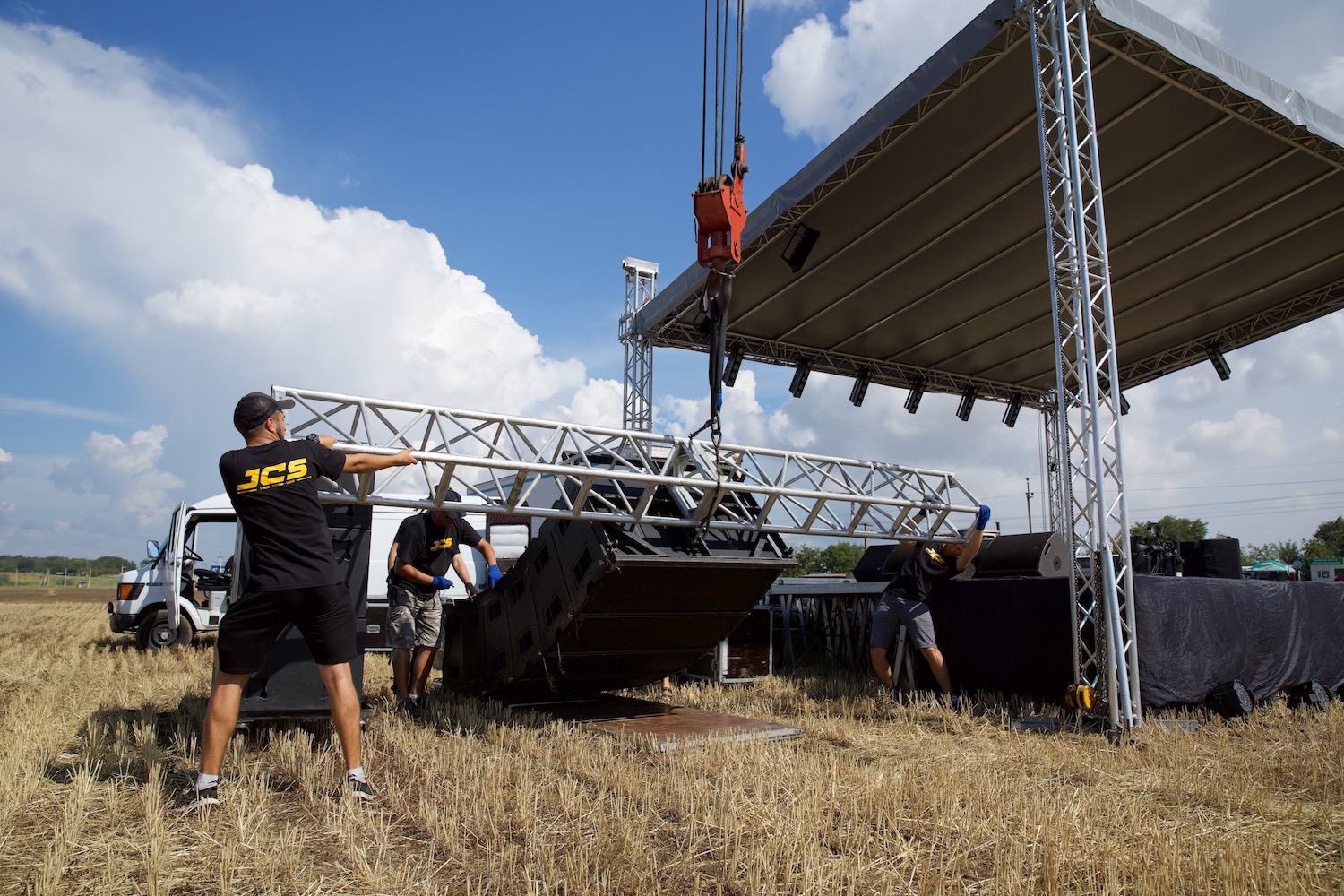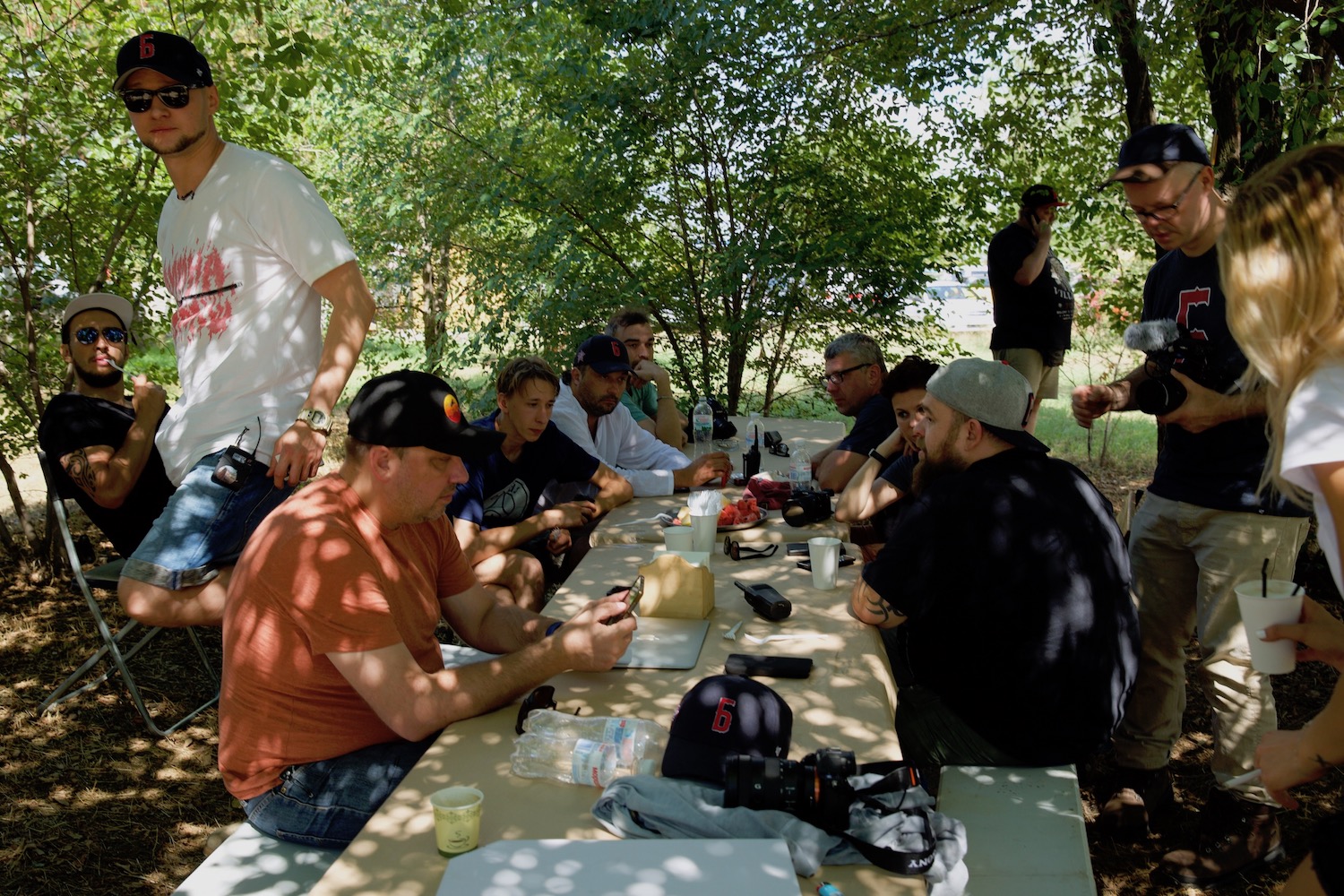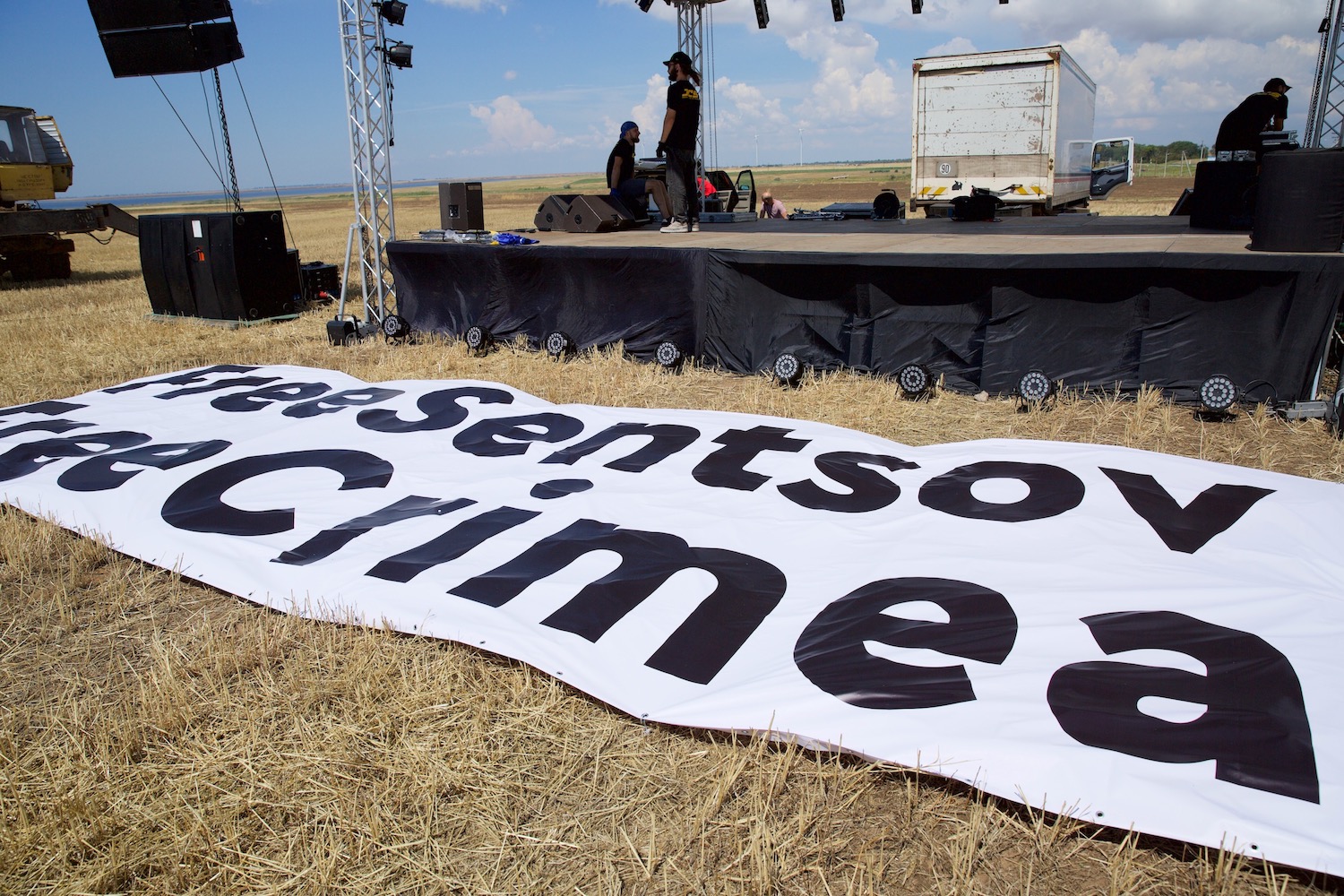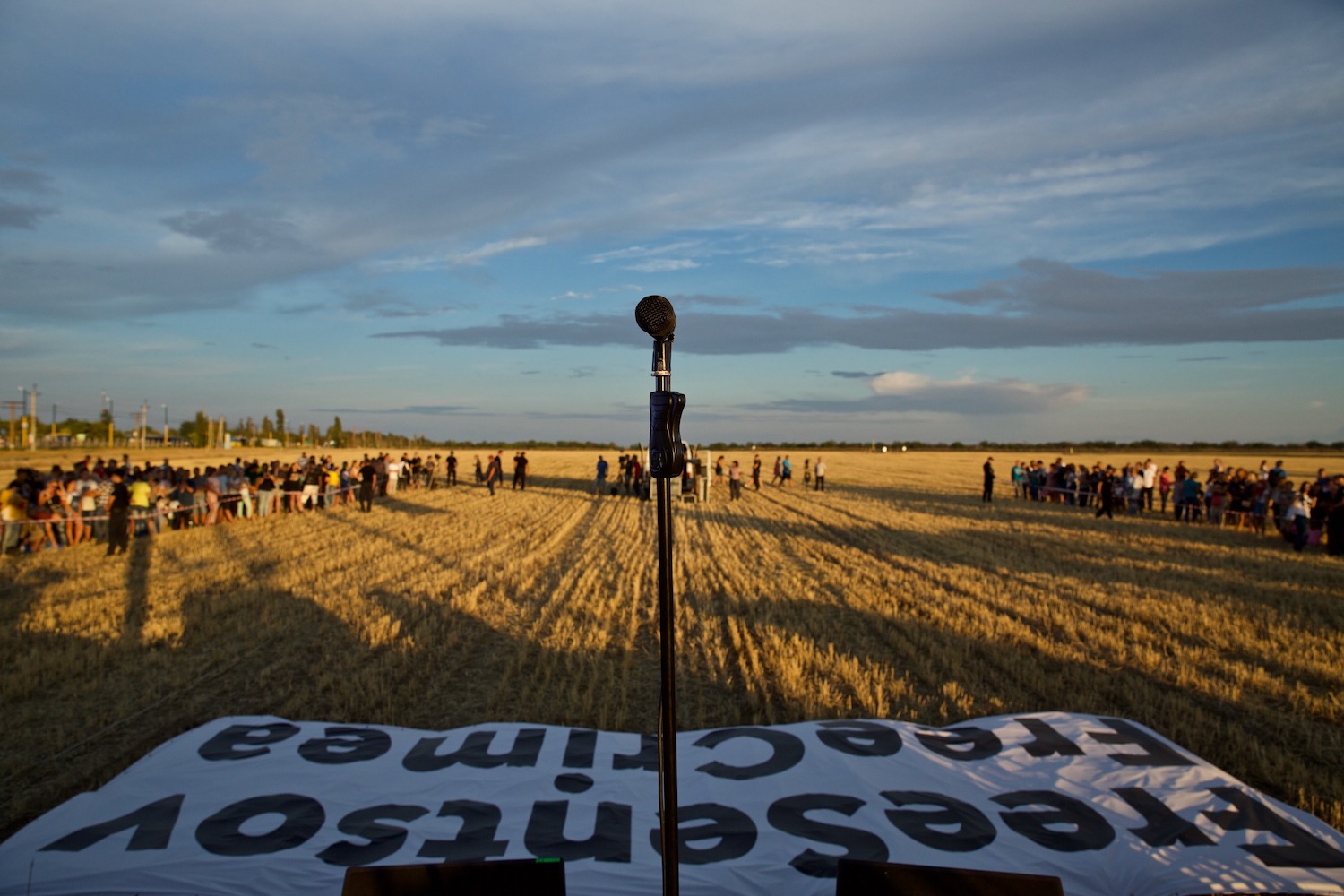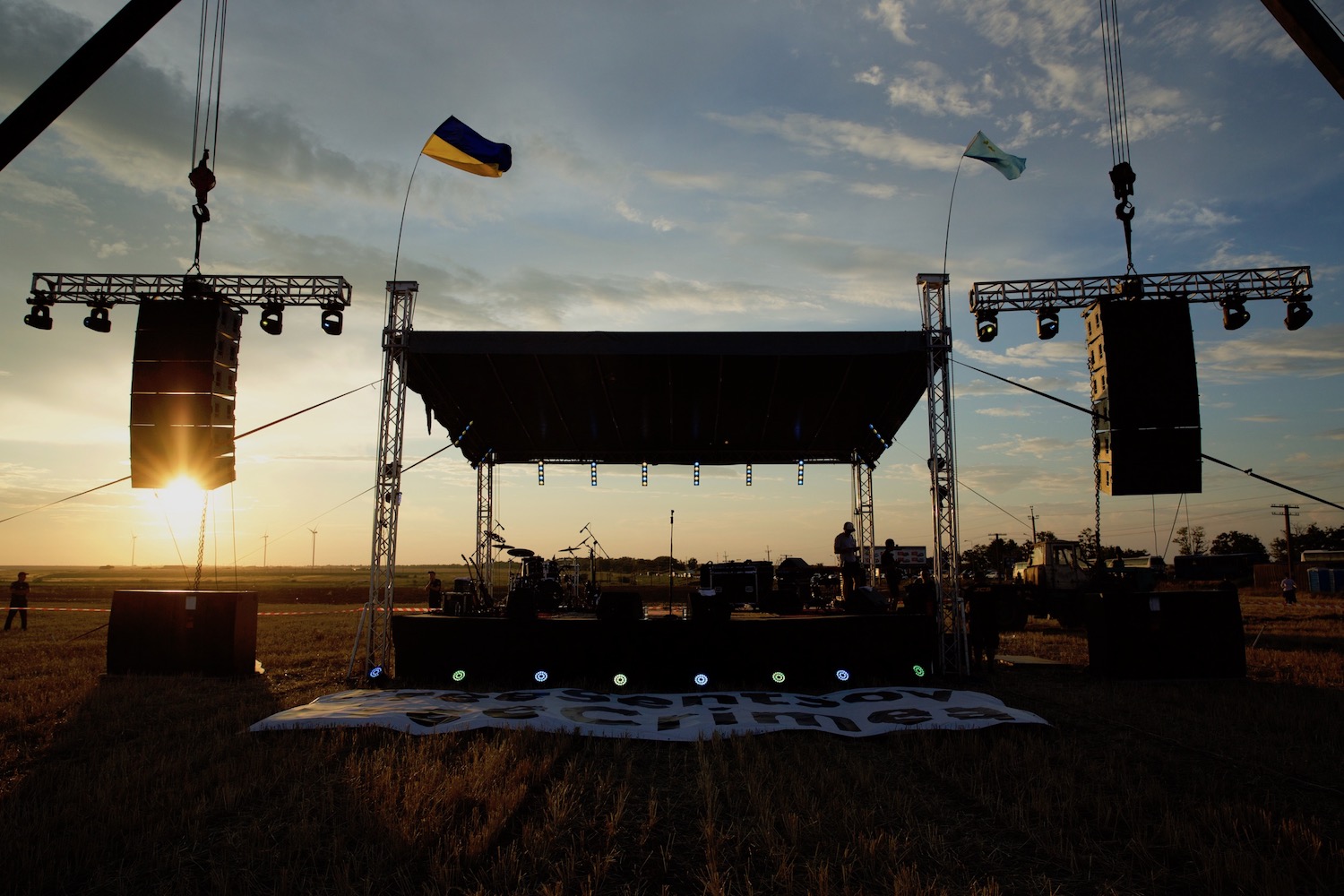 Test for changes
In Ukraine, like in all post-Soviet countries, people have a habit of complaining. They complain about everything – bad bosses, corruption, stealing, lack of human rights, police brutality… Apart from fulfilling their main function, events like ours allow exploring and measuring the situation in the country. How do law enforcement agencies work? How open are they? Is civil society able to self-organise? How transparent are the authorities? How do they feel people's problems? Are people ready to embrace innovative approaches in the public sphere and in the area of public statements?
Of course, you can say everything depends on who asks the money – an ordinary citizen or an A-list star; what reputation these people have; what the current situation in the country is… Yes, everything is true, but, nevertheless, many things become evident. For example, you contact a high-ranking official and he doesn't just give his approval or not, he performs a series of actions, takes control over the situation, takes responsibility for the safety of people in the "special control zone". Besides, these high-ranking officials must quickly establish cooperation between their subordinate departments. In other words, it's not just giving a nod and shaking hands with a star.
I must say that, as I personally think, Ukraine has passed my personal test. Maybe it wasn't the ideal of the synthesis of responsibility, organisational and self-organisational skills, but I see some progress. It is hard to compare today's Ukraine with the country it was 5-7 years ago. I saw highly enthusiastic people who sacrifice their quiet life, help strangers and don't ask "how much can I get for it?" in the first place. They don't ask this question at all if they feel passion for what they do.
Of course, I am aware that I speak about a tiny segment, about a small 10-day situation, about the alliance of people who appreciate and respect one another… It's true. But I have what to compare it to. You can see bigger things in small ones. I see the potential of the country, its people and society. While keeping in mind an endless list of Ukrainian drawbacks, I'd like to point out something positive the country has. Just because it exists.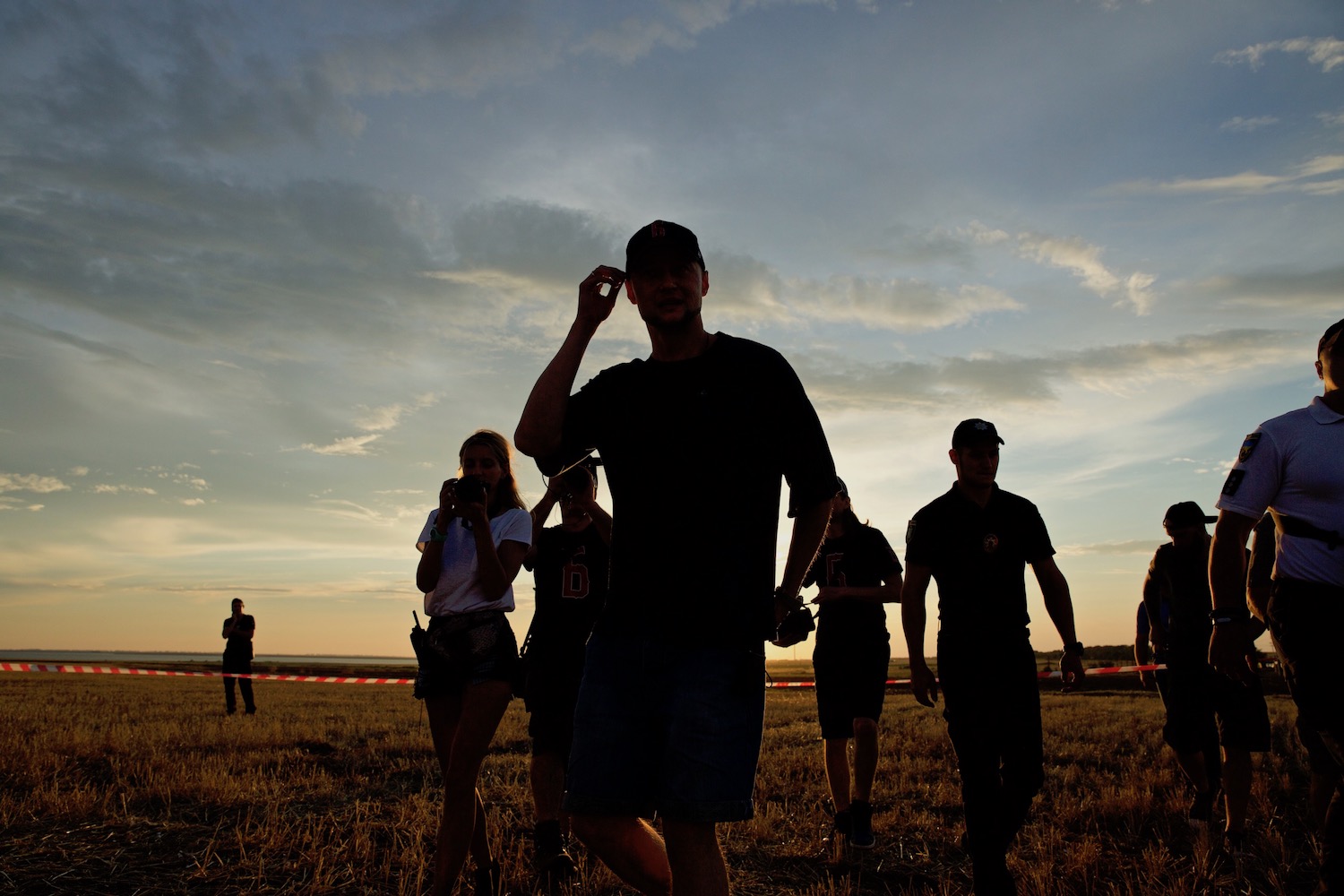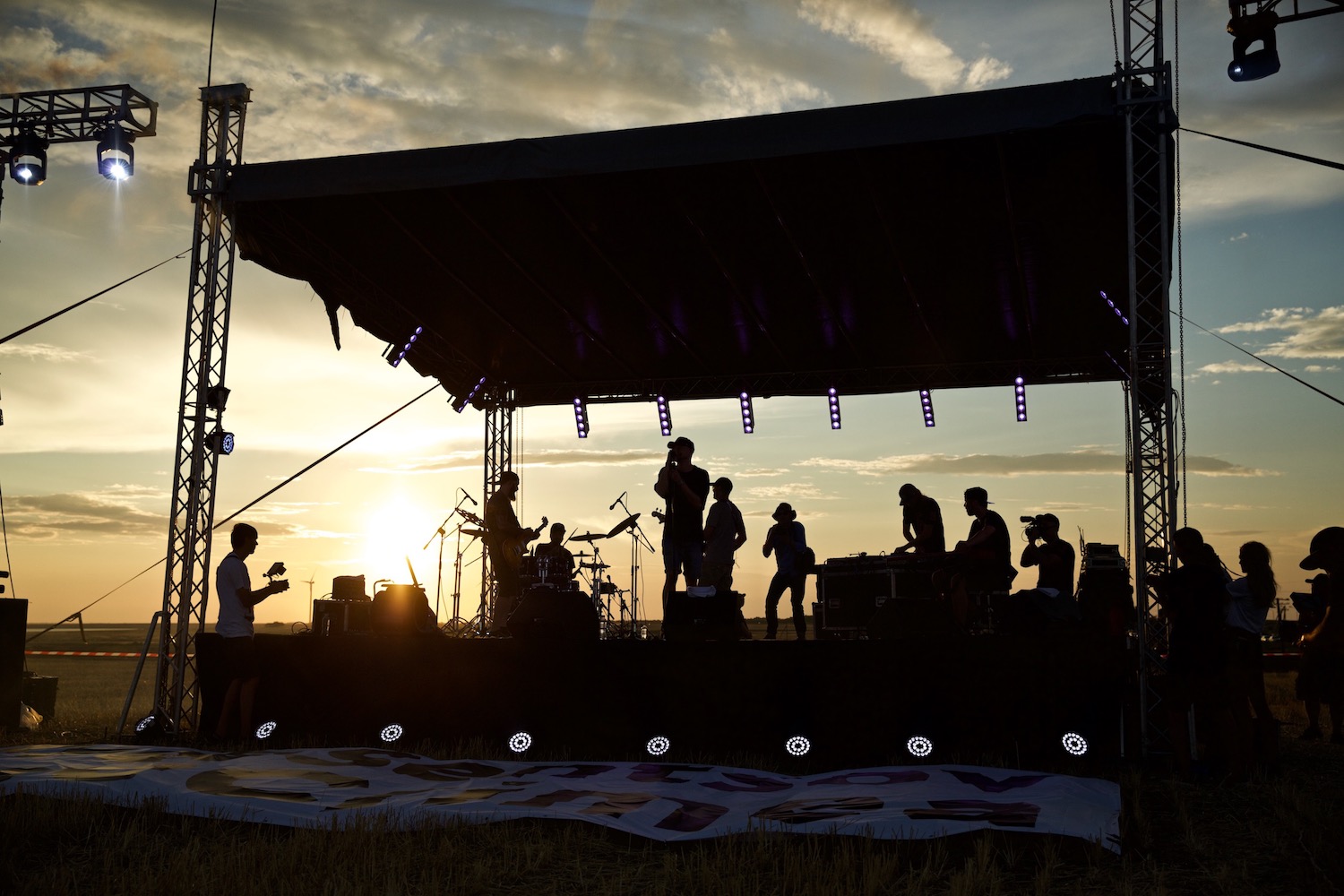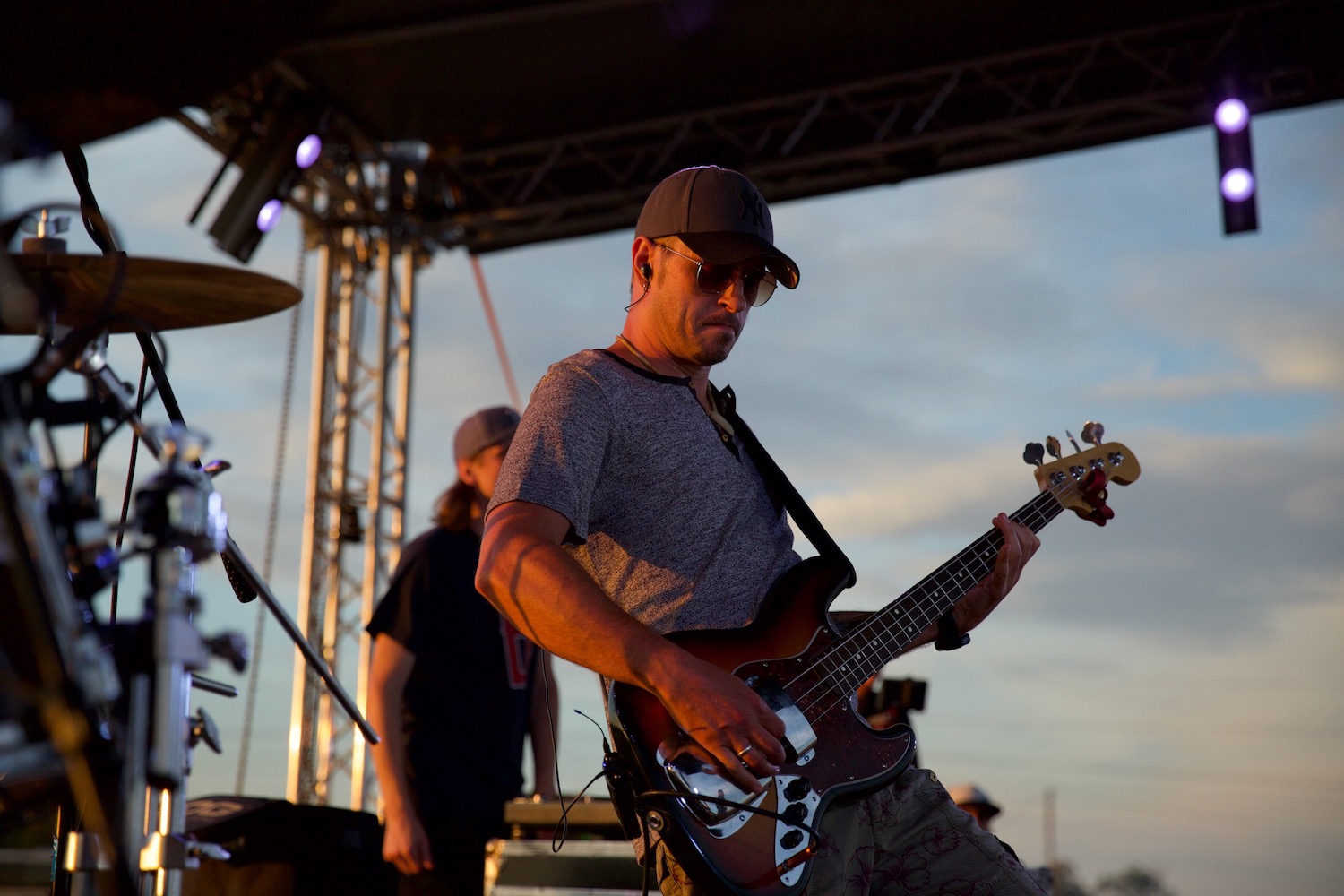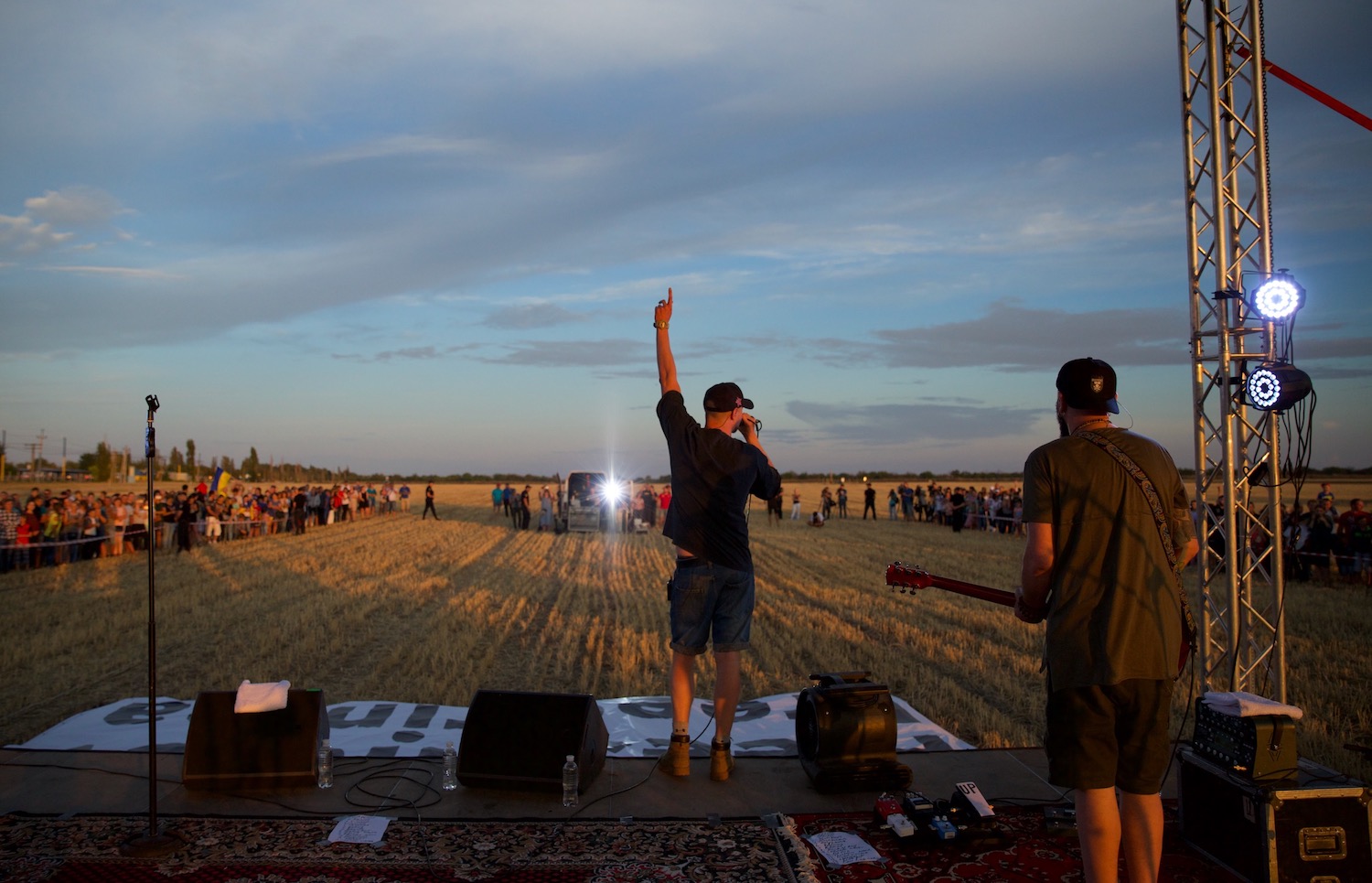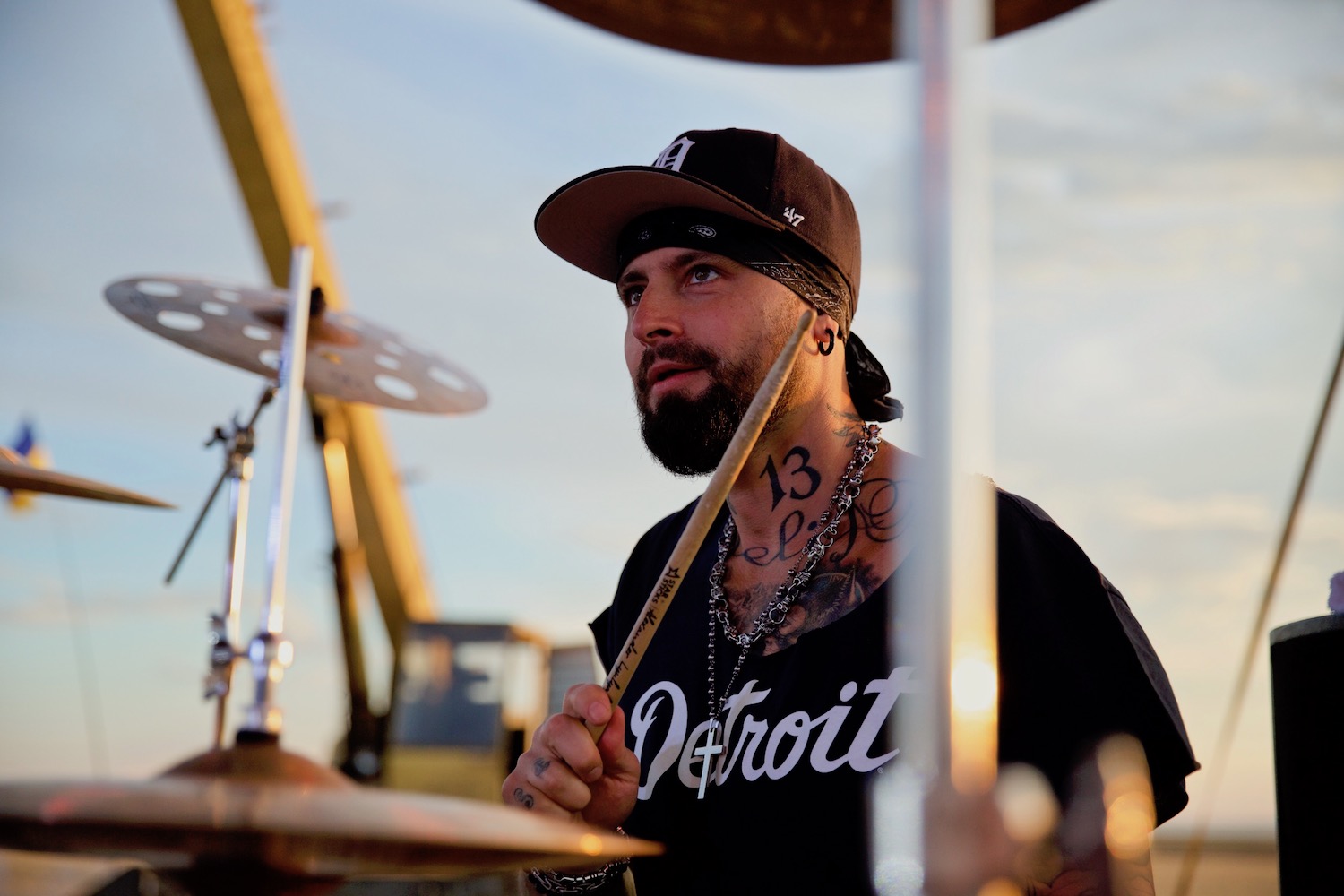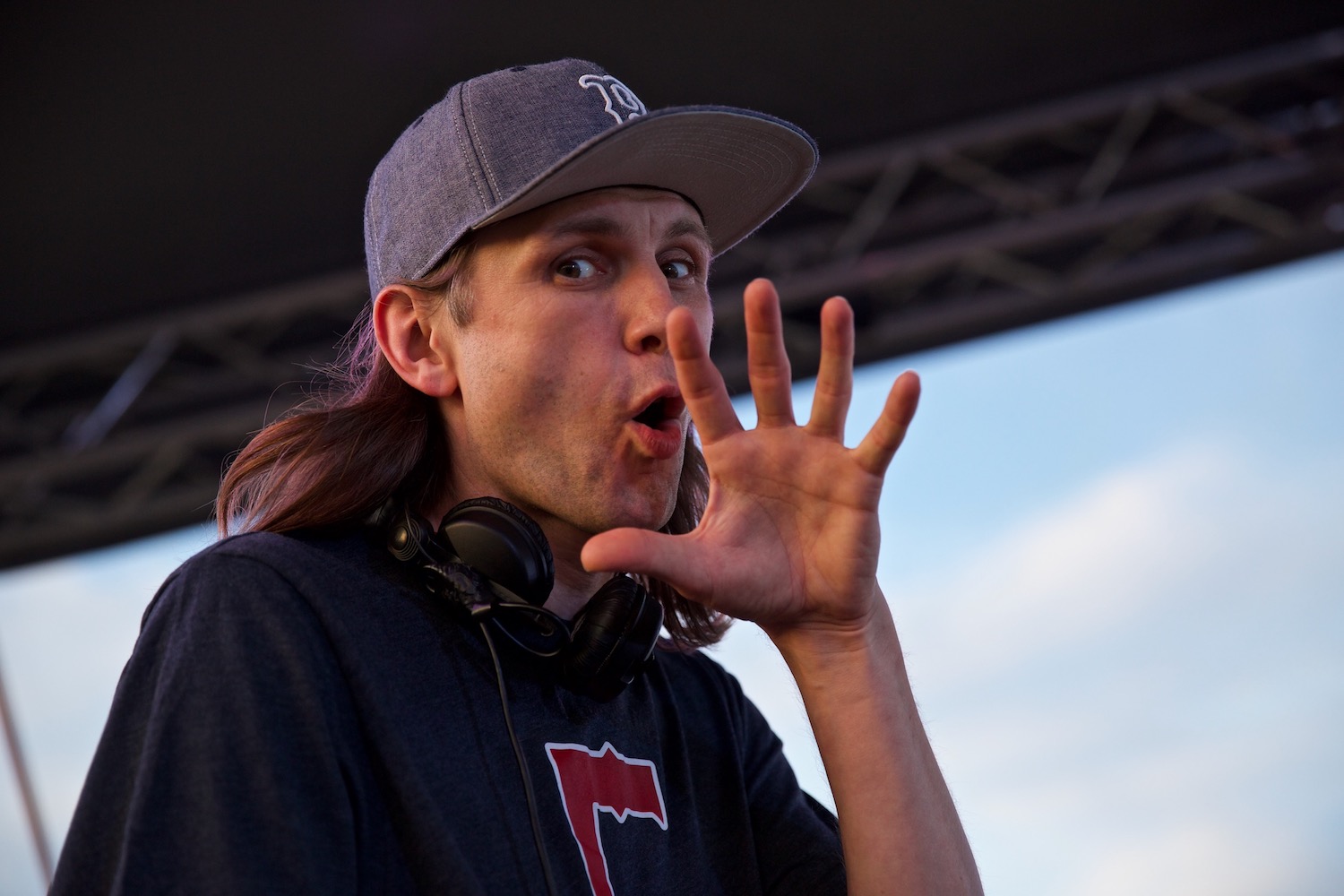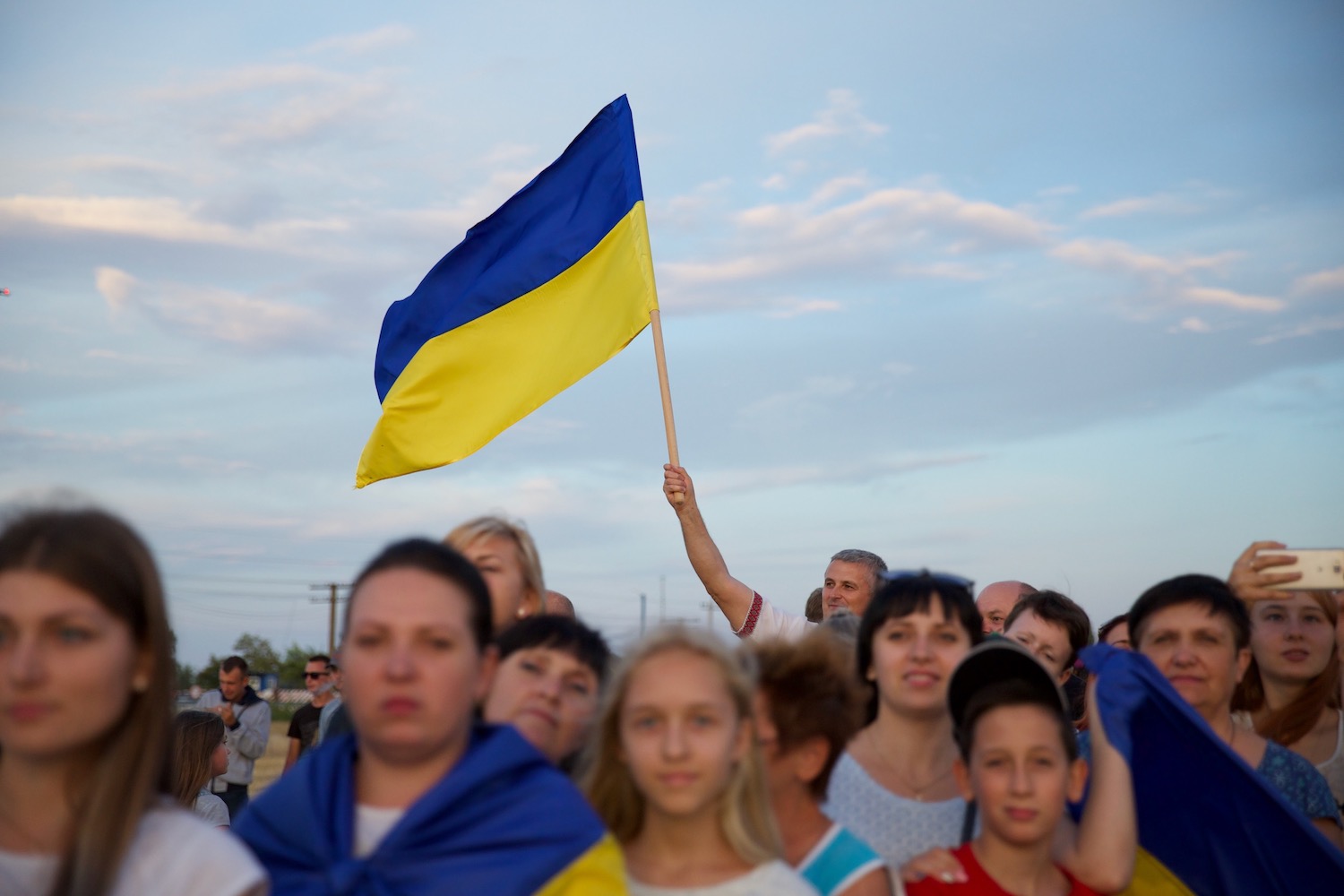 Technological chain
It took Andriy a week to arrange everything with law enforcement agencies. By the way, it is not a job a band's frontman is supposed to do. It's hard to imagine the leader of a renowned group in London who would hold negotiations on the venue with the security services.
I Must say that we had underrated the situation. Being the people well aware of such processes, we hadn't imagined our idea would require that scale of military, police and governmental agencies. Perhaps, only one of us – Yevgeny Stepanenko, our friend and partner, a hero of the Anti-Terrorist Operation and pilot turned filmmaker, scriptwriter and TV host – was able to understand how serious the situation was. He told us ahead of the event he would come "in case you need help". Actually, he understood how special that territory was and what challenges we faced. As a result, he really helped us by undertaking the task of communicating with the security agencies. Not only did his reputation help us in a number of emergencies, he also made us look serious and responsible in the eyes of the military. Trust is perhaps the most important factor when creating large-scale projects in the shortest possible time.
None of the tasks here is "the most important". A failure in any part can destroy the whole project. So, you need to fully trust all people involved in the project and their expertise, decency and reliability. You cannot show your ego, you must be able to work under stress – no one wants to tolerate your moods in the field, open to all winds, in the boiling sun, after three nights without sleep.
About money. This project requires funds, it's obvious. Most of us worked without pay, only for a miserable daily allowance. Money is needed to lease transport, pay for hotels, feed people in the field, lease sound and video equipment… Money was our primary task because the whole project would be impossible without it. It's clear that neither organisation – a company, a foundation or a nonprofit – can give money for such a project in such a short period of time. It usually takes months to get money from these organisations as they are not made for making decisions urgently.
We decided to apply to one particular person. I do not say his name, and it will probably mean nothing to you if I did. What is important is that the person with serious money is an artistic type able to appreciate the beauty of the idea. And he did. He did it after 18 hours of talks mostly focused on the safety of participants and guest.
The processes of looking for funds and getting approval from the authorities were conducted simultaneously. These problems required the presence of Aleksei Sogomonov, who was already busy and hardly had any time. Forming a large complicated team in these conditions is not just a difficult task, it is an impossible task. You do not hire an established team where all people do their usual work. In our case, we had 10 days to do the amount of work that usually takes months.
We needed a film crew with five cameras and a drone to fly in the "special zone"; a stage crew with a stage and a line array that was to learn how to use construction cranes and work in high winds and 30-degree weather; a catering company that was to provide hot meals for 50 people in the field. These people were not just to perform their usual functions, they were to interact and fulfil creative tasks.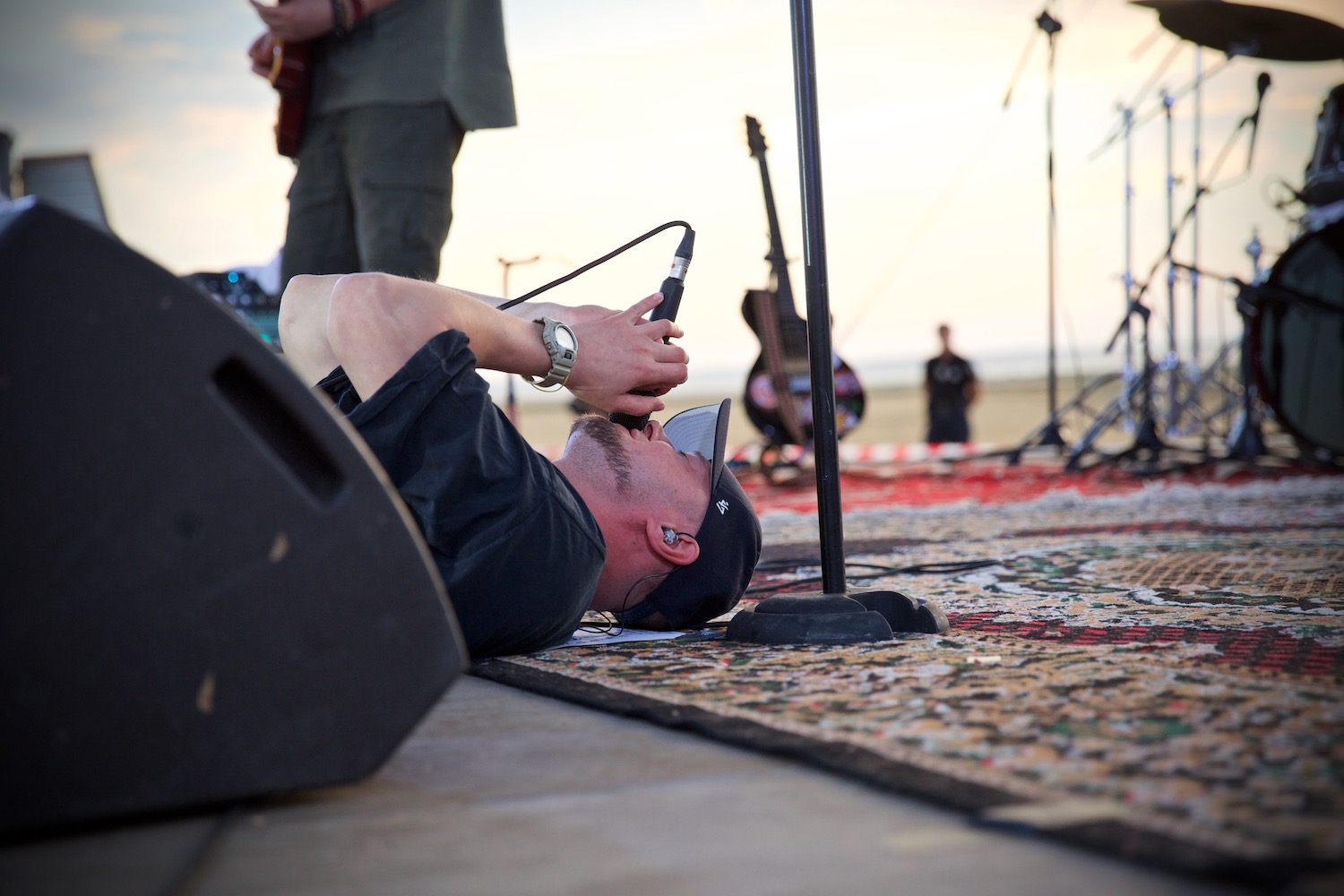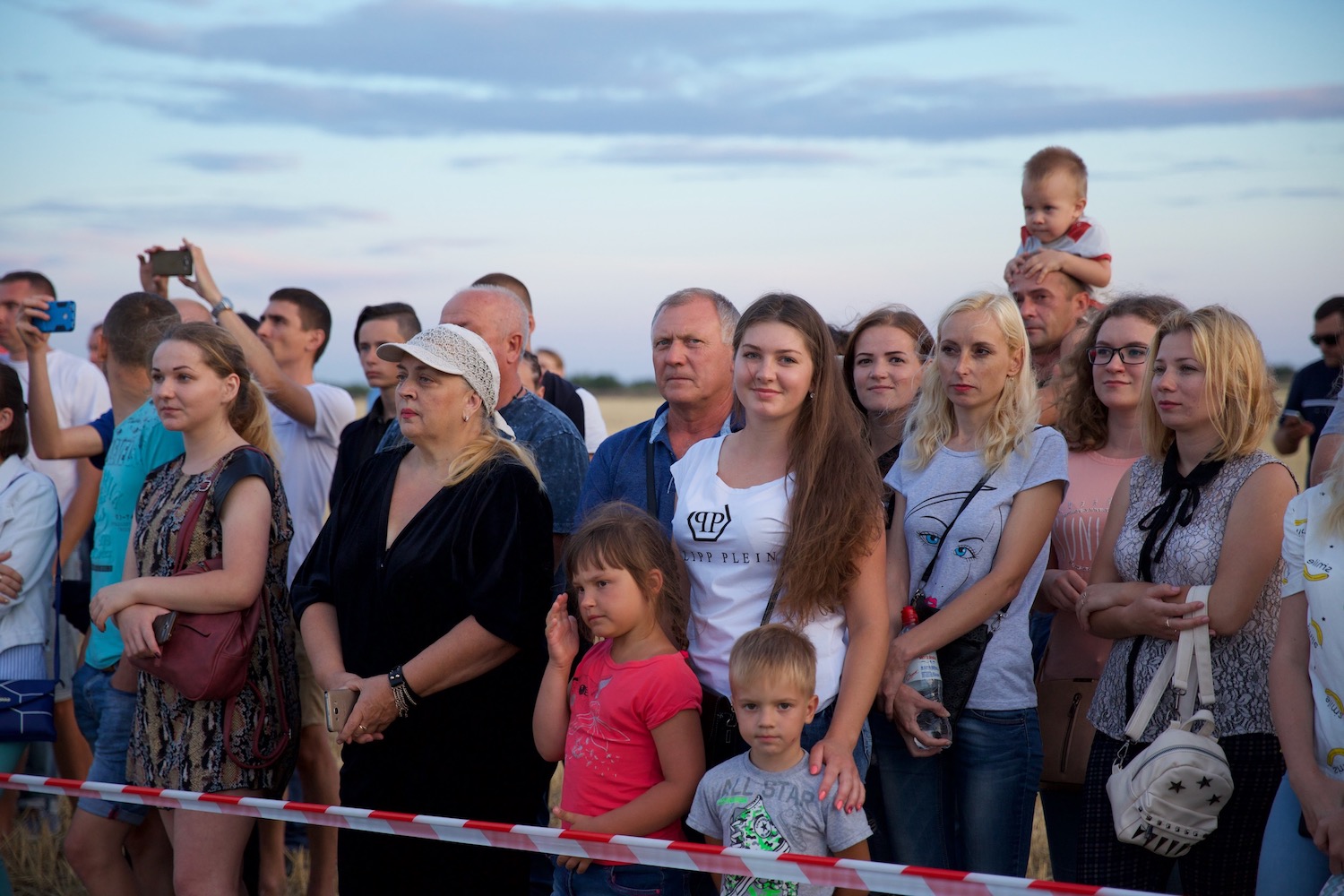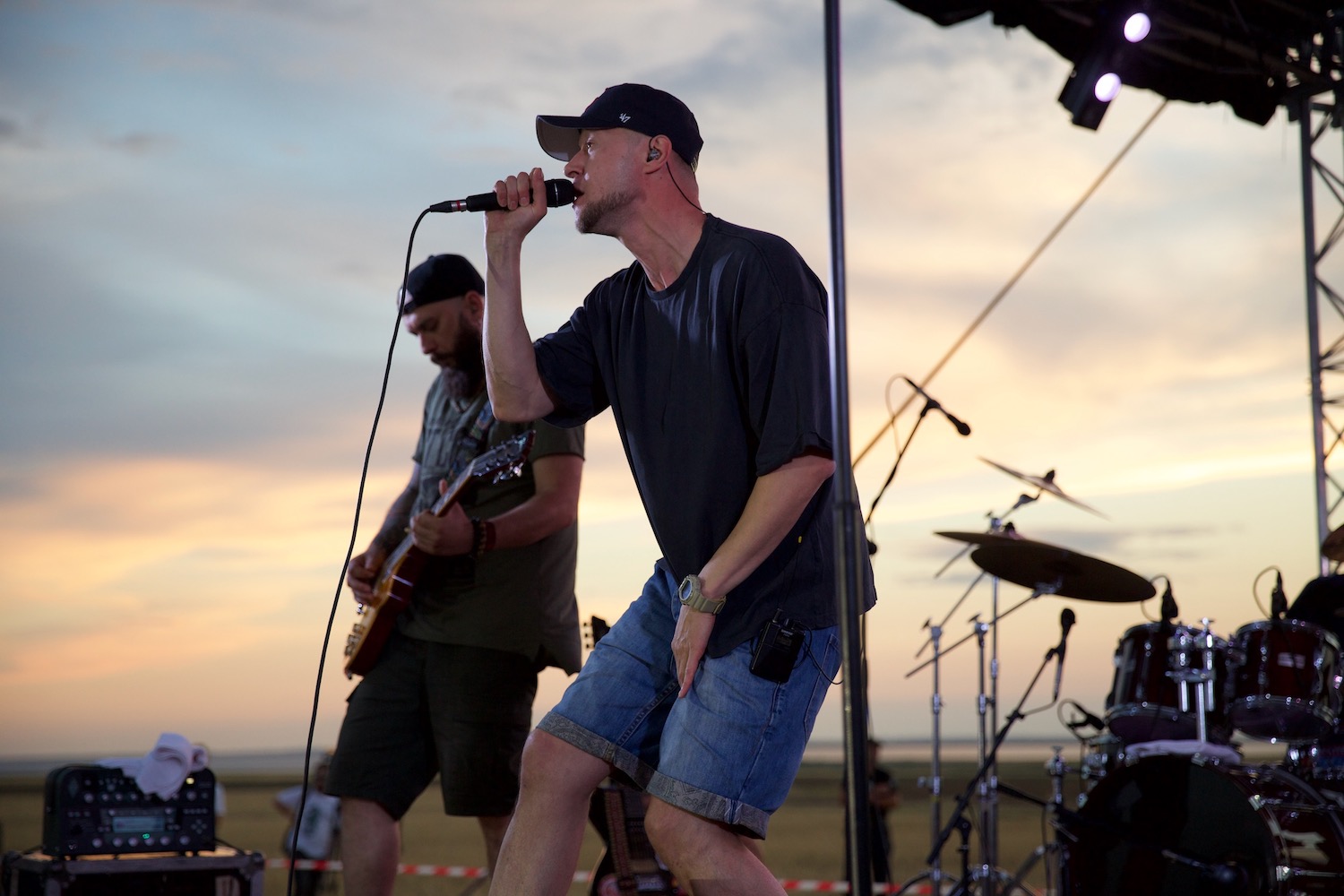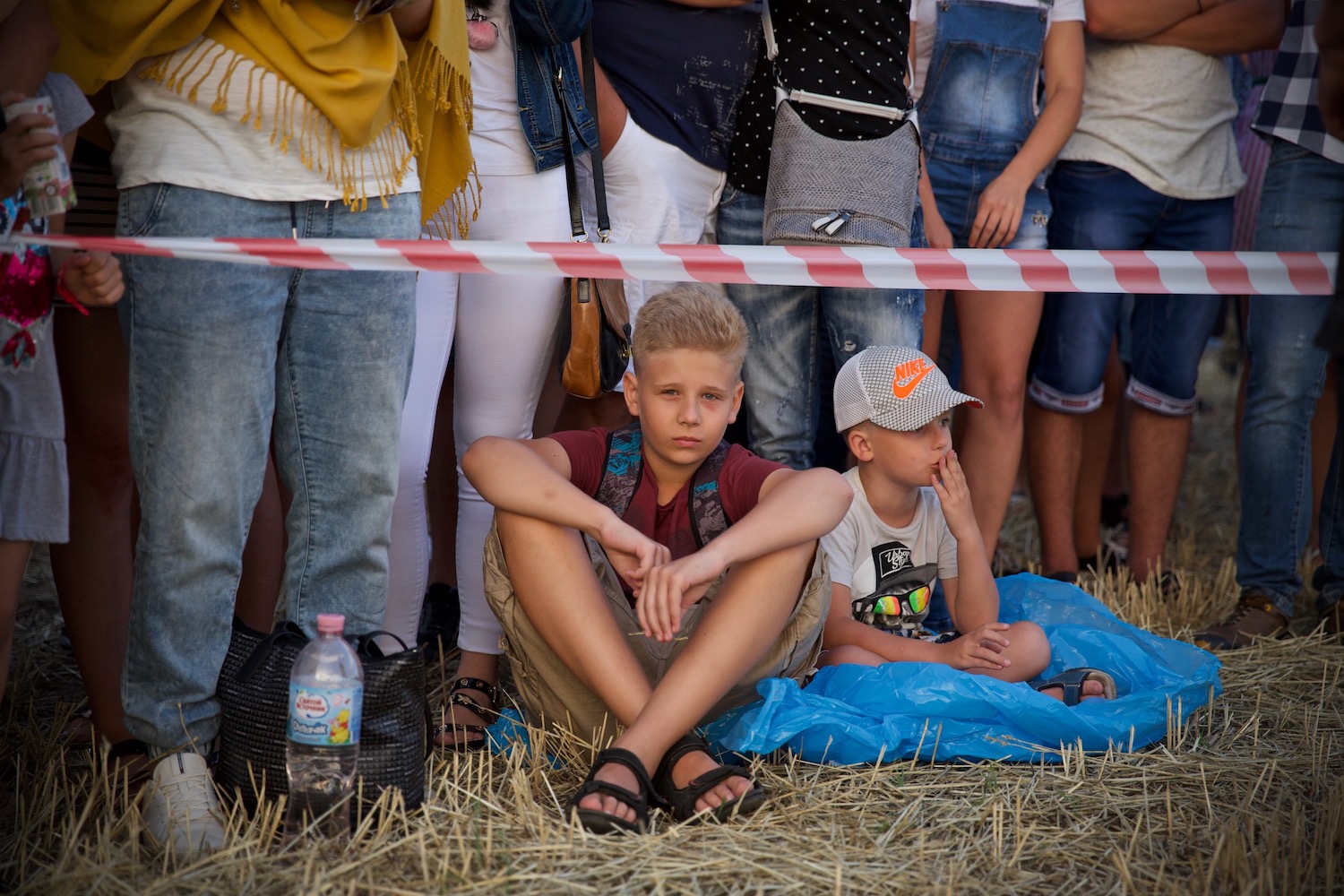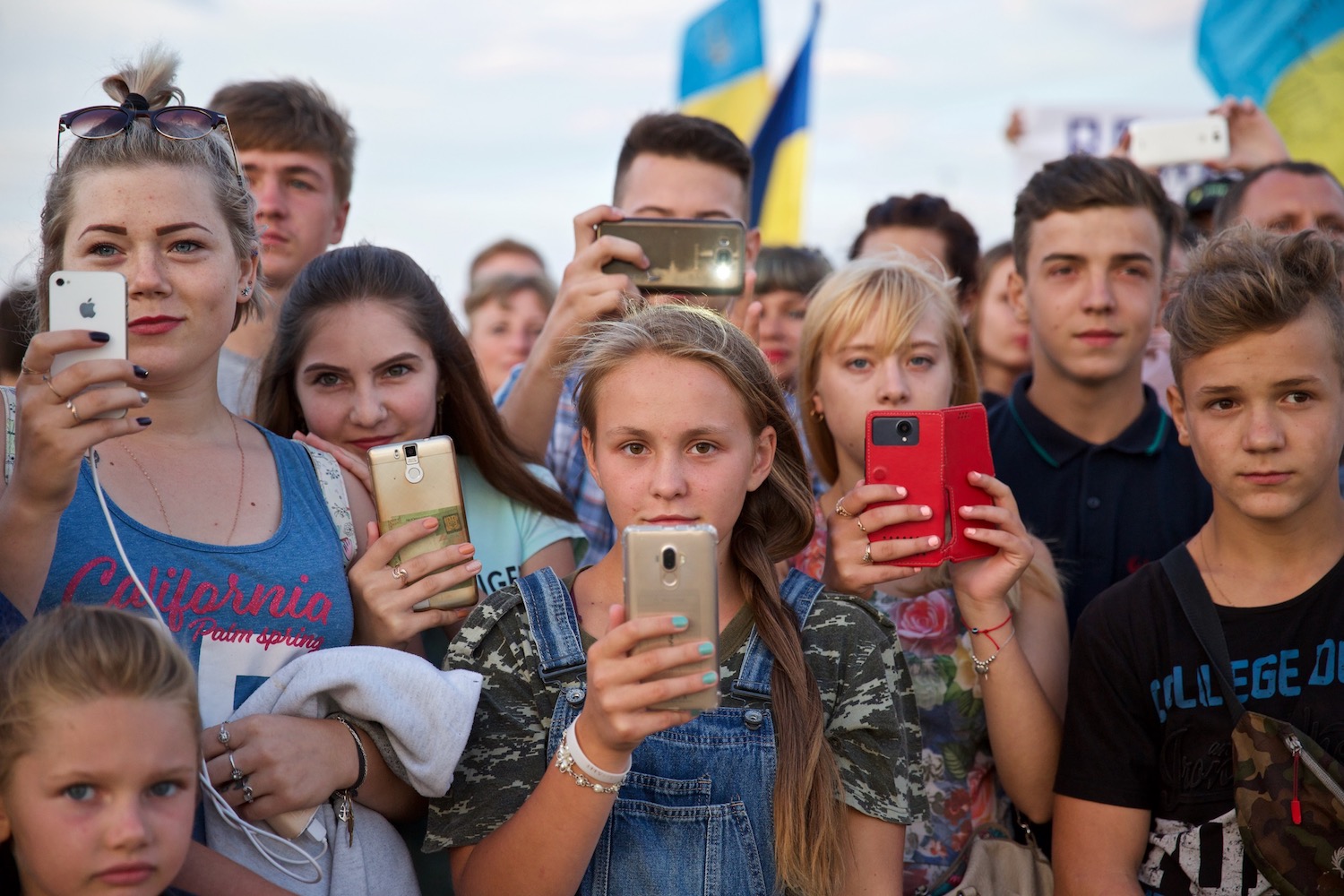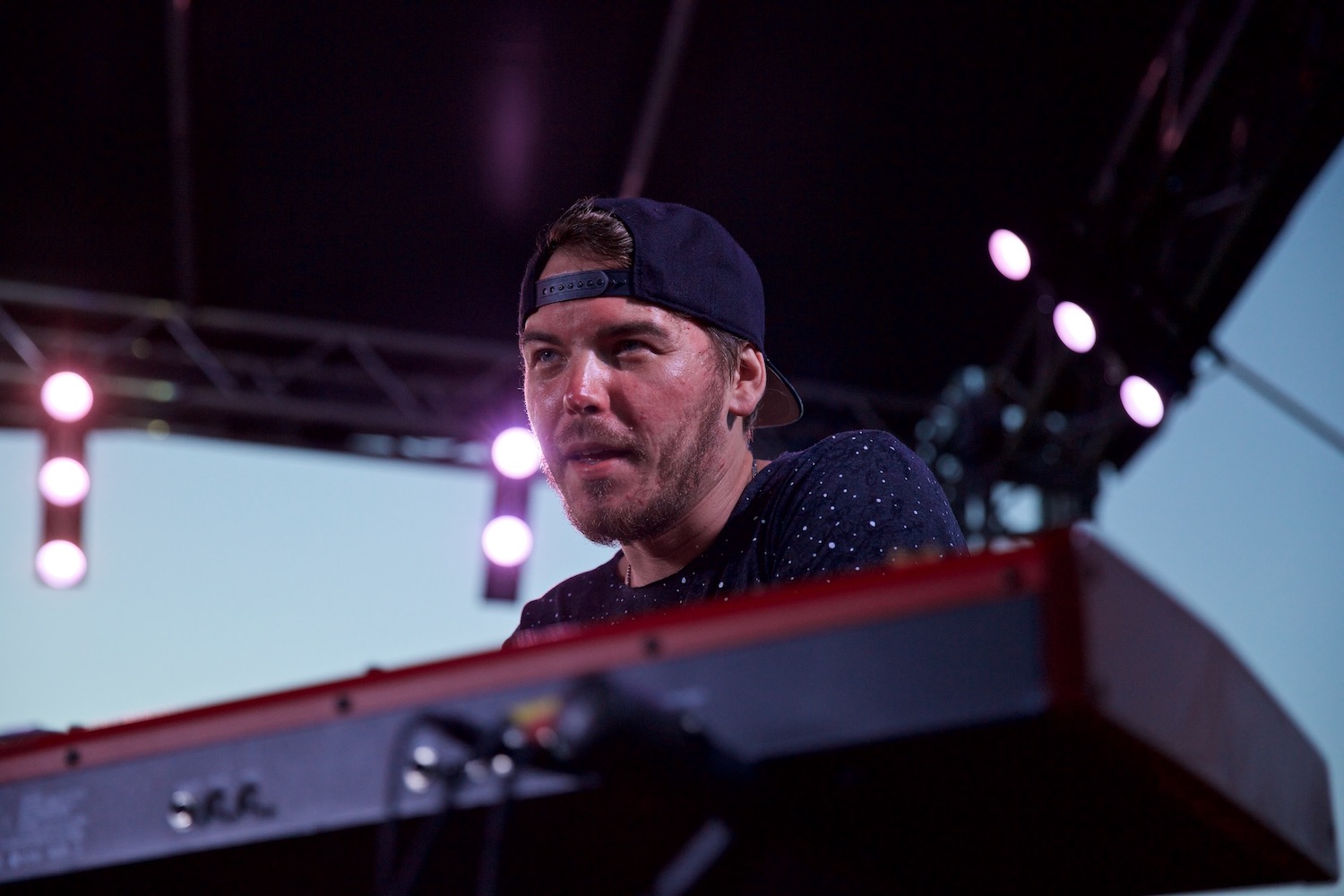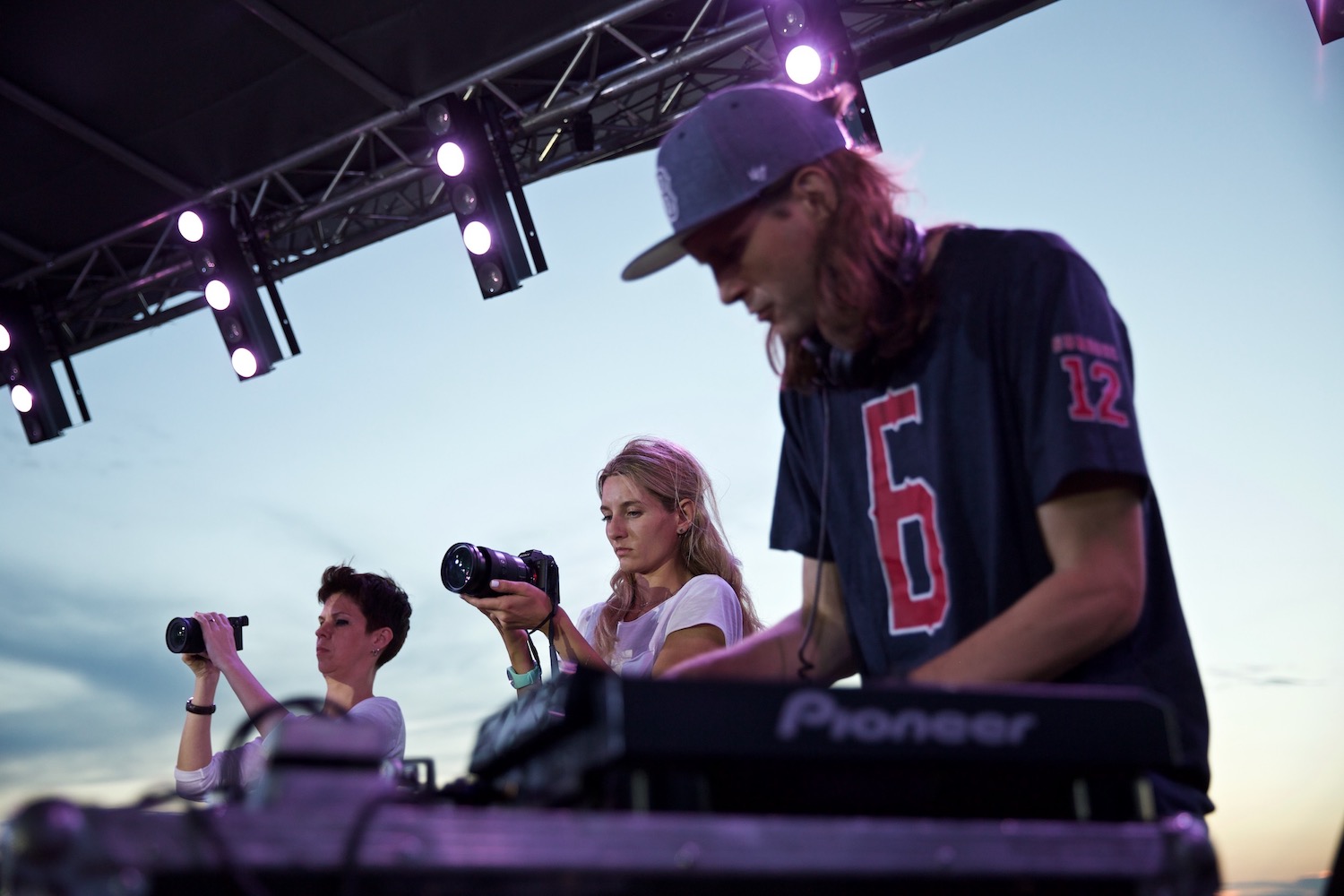 Force majeure
This chapter is the smallest one. Do real professionals face force majeure? Yes, they do. This includes an unexpected rain that made us use a tractor to drag the cranes onto the rain-soaked field. An unexpected generator failure. Gusts of wind when installing the line array. A jib lowering because of a defect in the crane's hydraulic system, replacing the crane. A cameraman having a severe allergic reaction. The absence of a communication channel to send photo and video content, which put international coverage of the concert under threat…
When you face such problems, your experience and expertise begin to work. Here I must give credit to two people – Dmytro Chervonyi and Egor Skalyga. Two talented professionals changing the Ukrainian filmmaking industry did all dirty technical work and did it brilliantly, leading the crew through force majeure events, behaving as if they came for a weekend picnic.
Another force majeure situation was when information about our concert and its venue leaked to the media. It's hard to tell how it happened – either one of the journalists wasn't responsible enough or it was a deliberate provocation. The project's PR manager Olga Chertkova handled the situation masterfully and stopped flows of people coming from nearby towns. The situation was much more difficult than described here. There are minefields along the demarcation line, and army groups did huge work to localise these sites and provide the safety of people. Moreover, it was impossible to provide even minimum comfort for an audience that could have reached tens of thousands of people.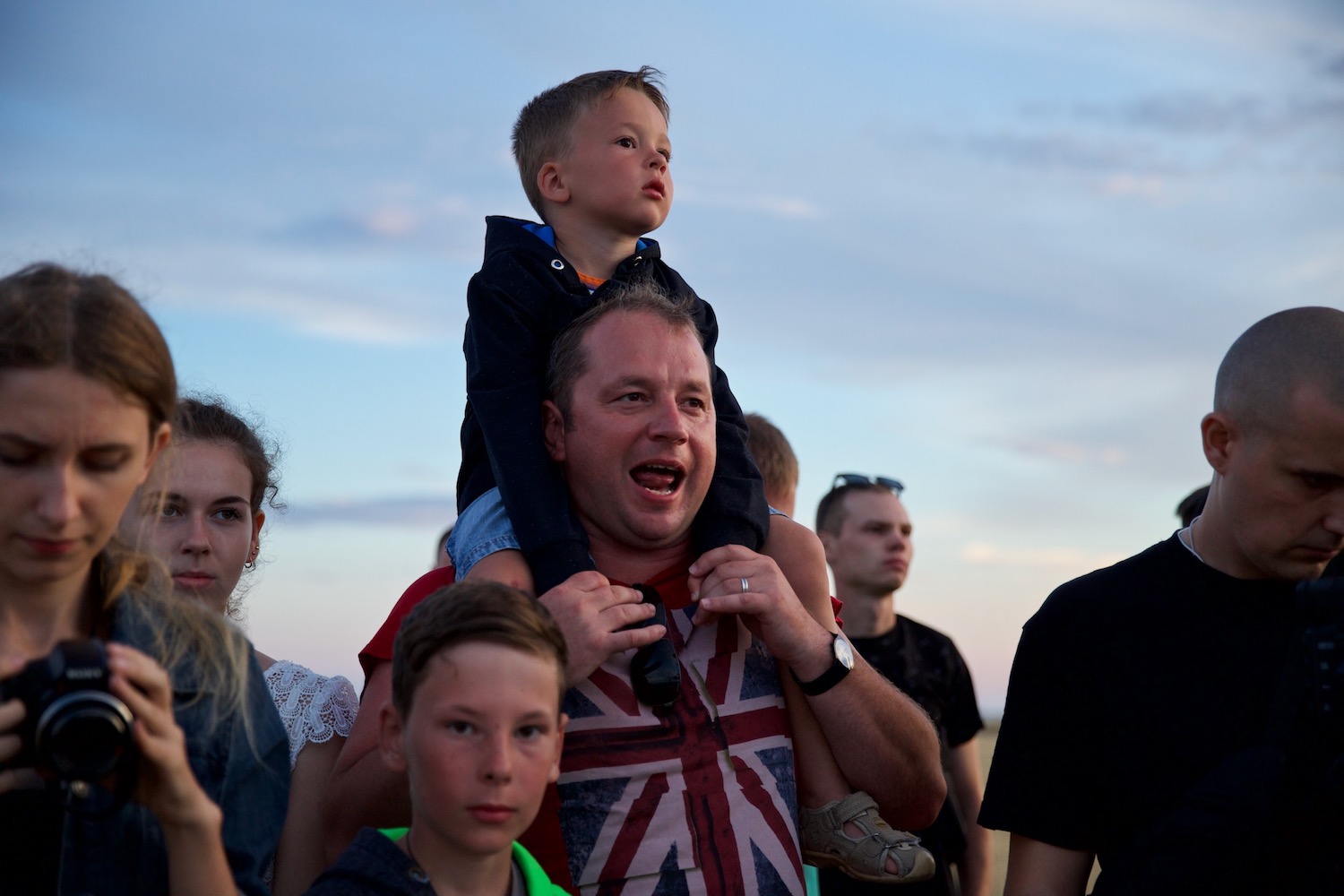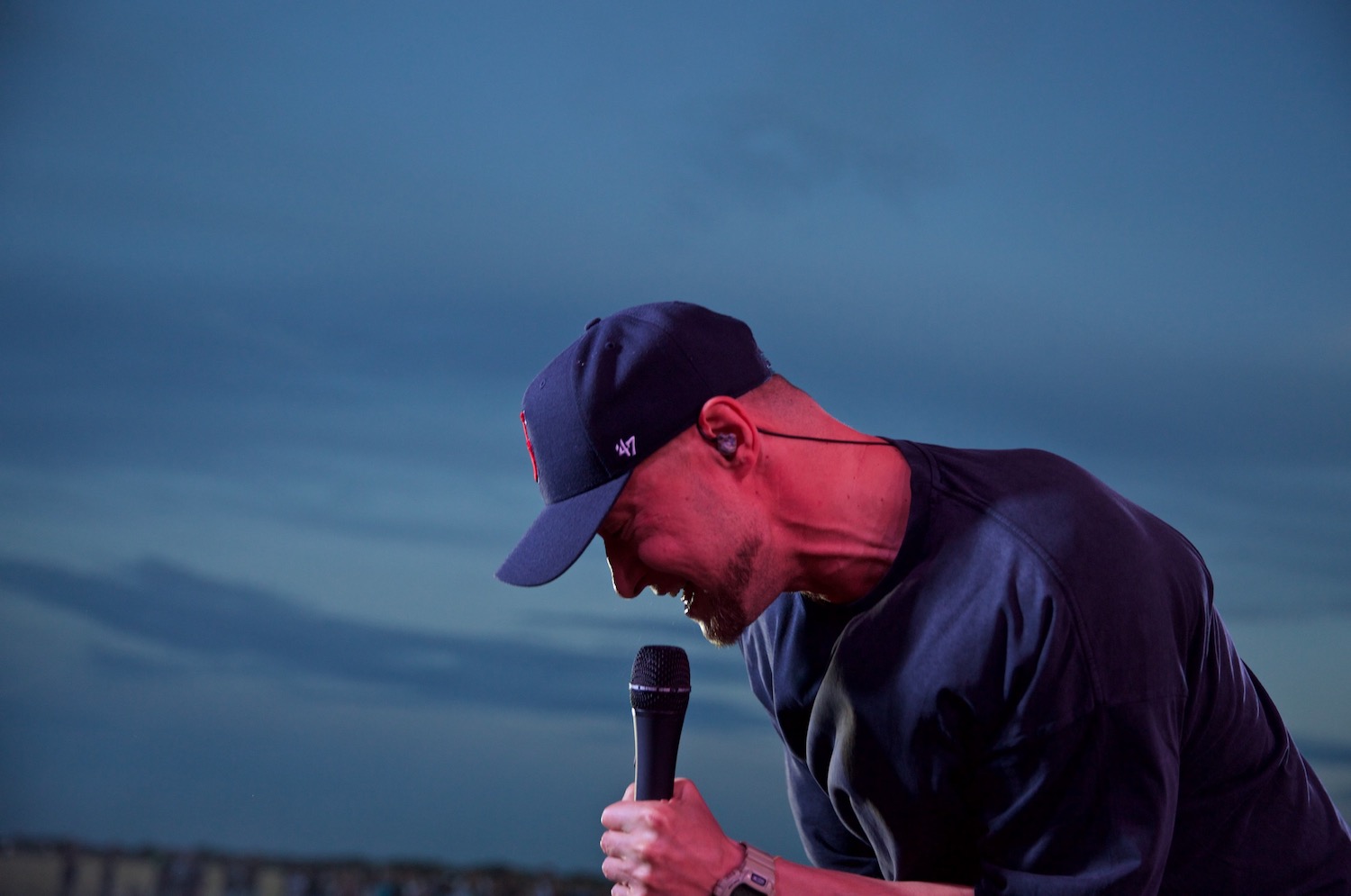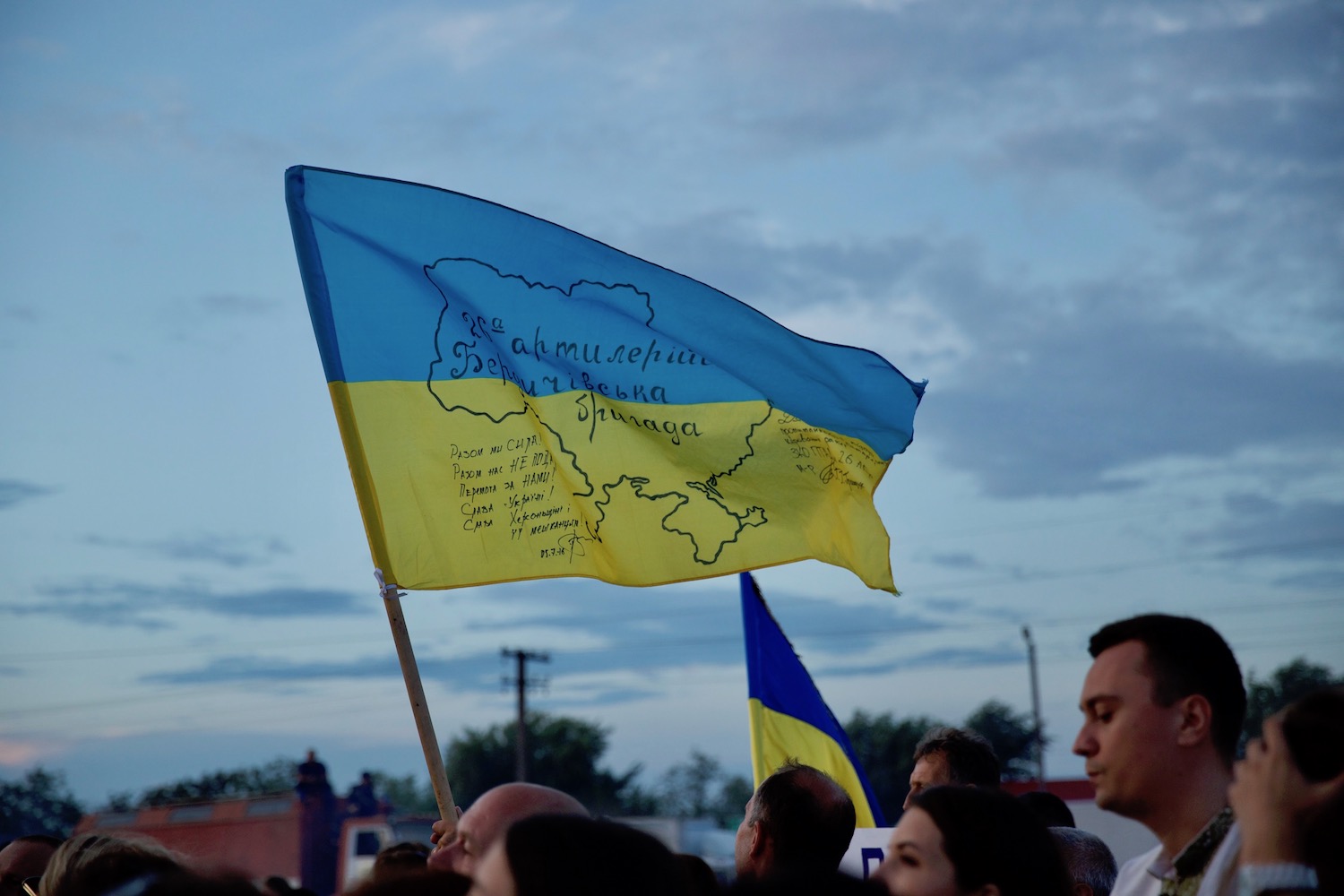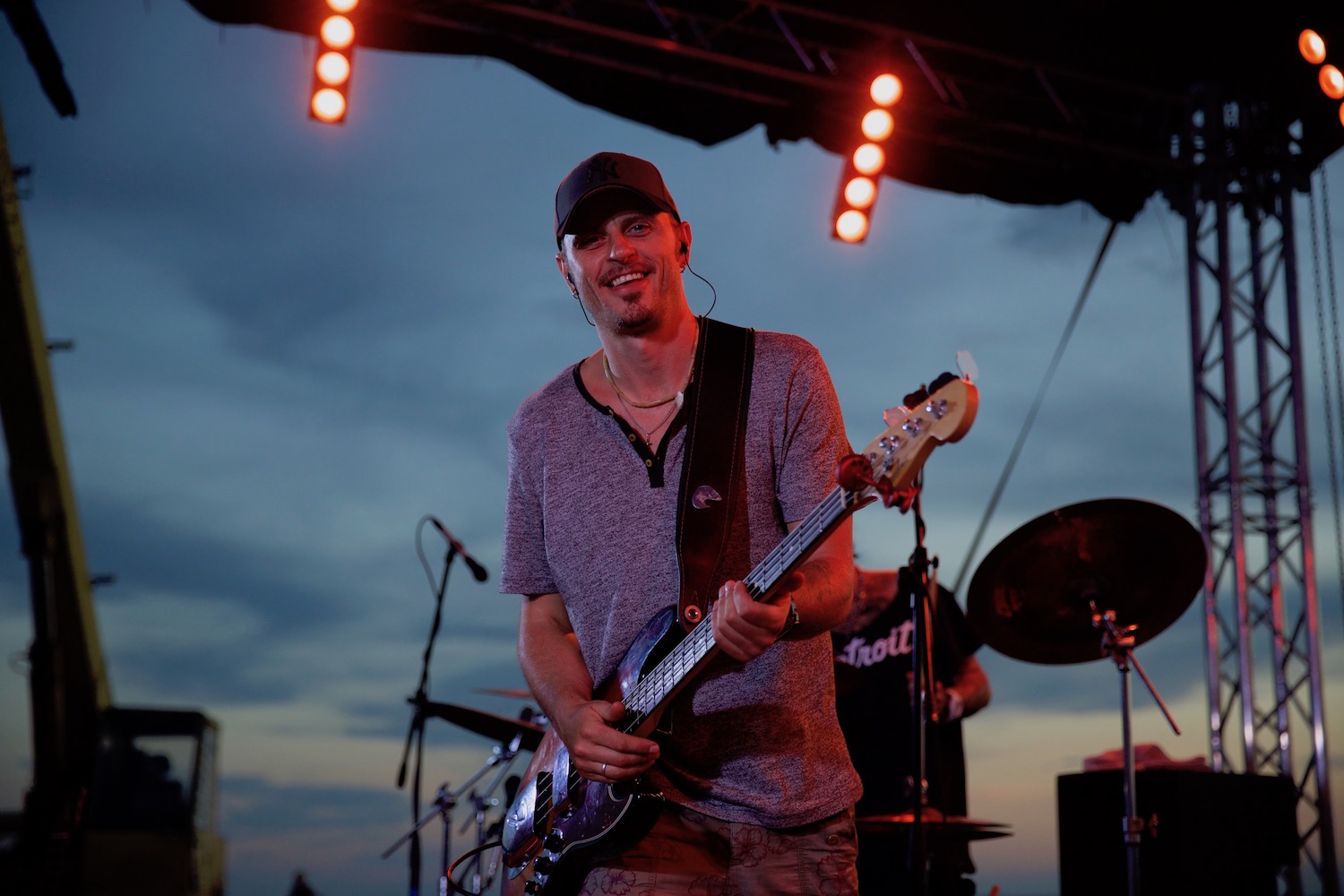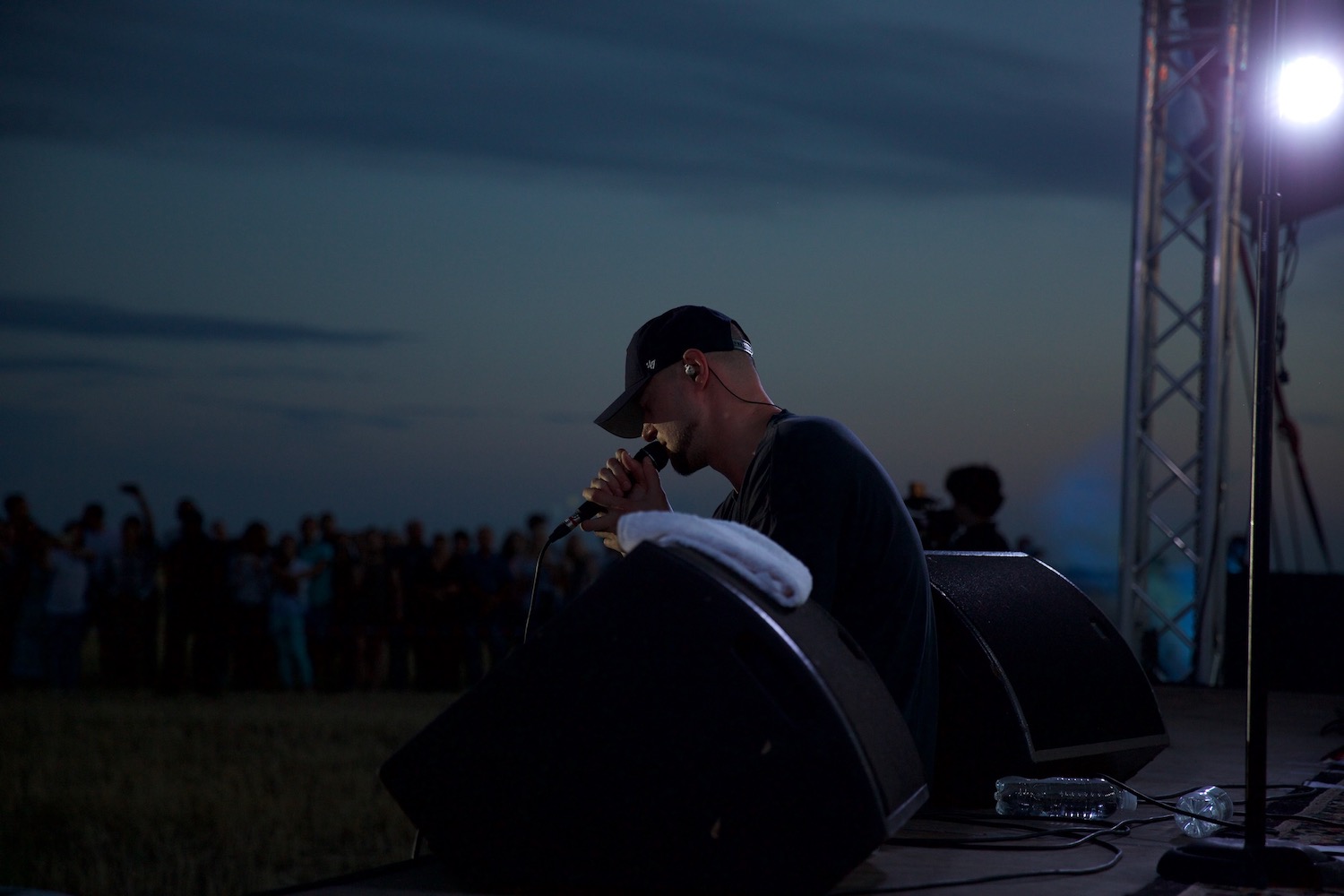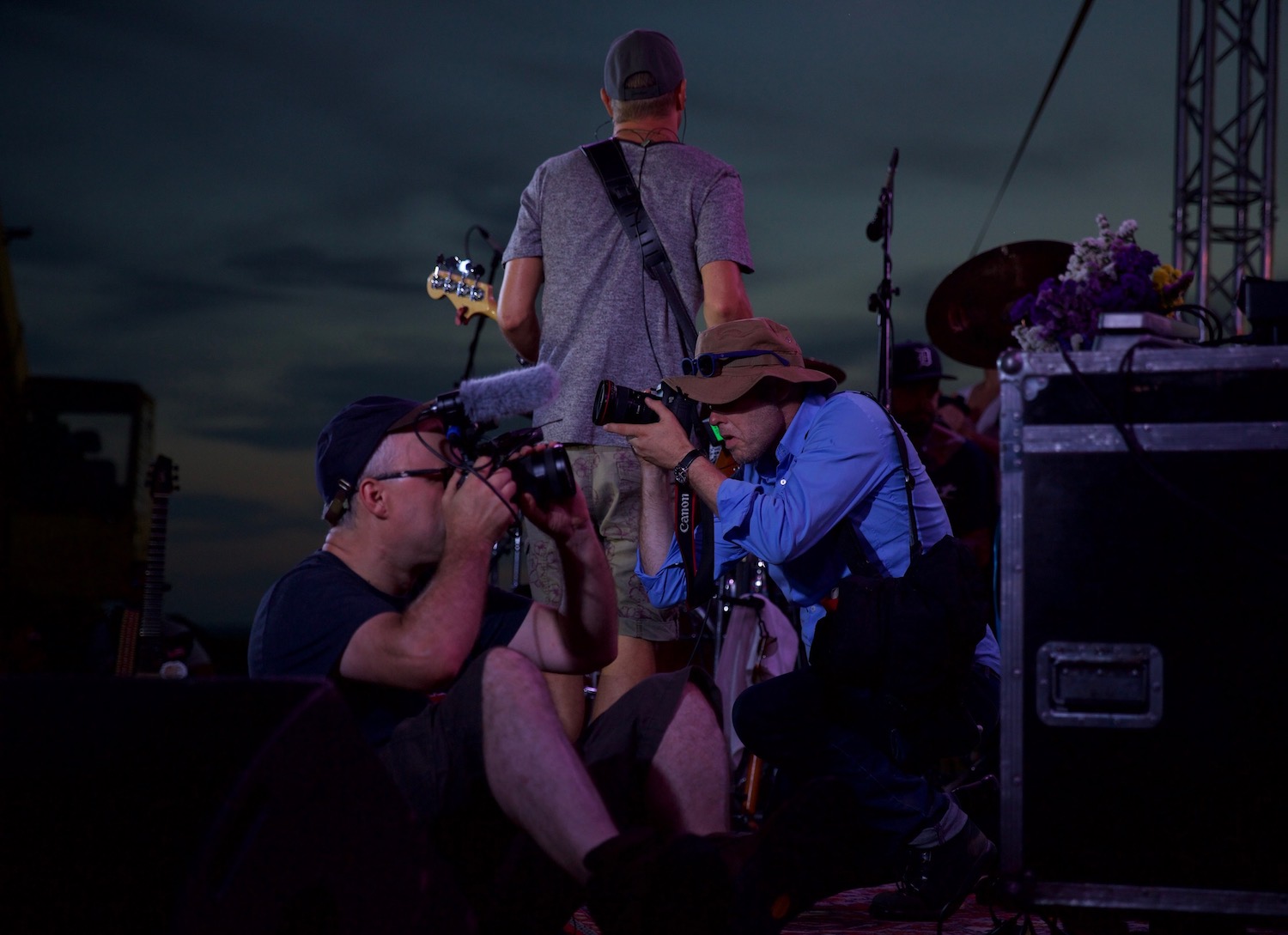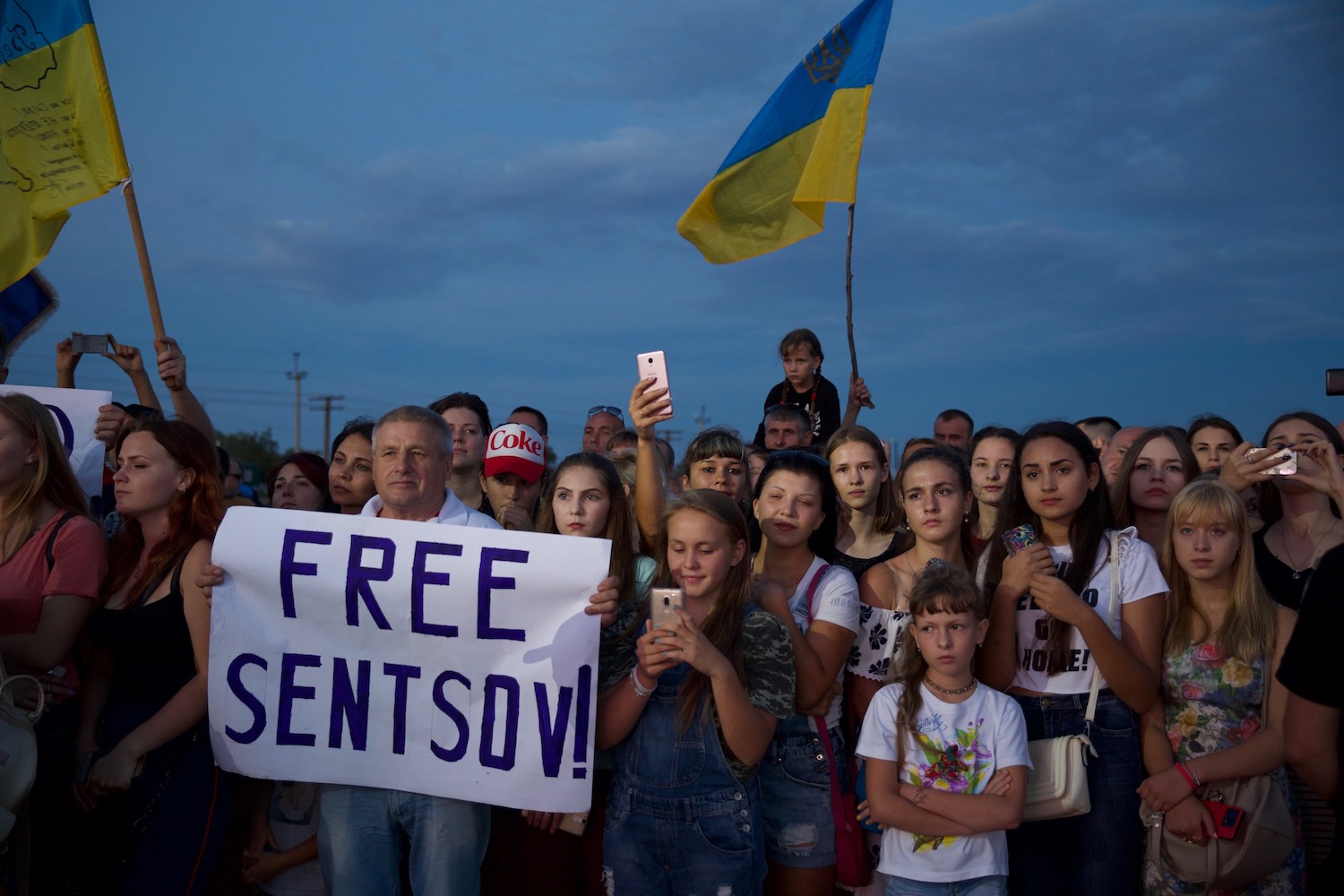 After-action review
What positive things do we have as a result?
First, we have first-hand experience that Ukrainians can work together, efficiently, professionally, without seeking any profit at all levels of interaction. The Ministry of Culture, the office of the Kherson Region governor, the police, the Security Service, nonprofits, private companies, media, art collectives – all of them did an excellent job. I'd like to make a bold statement and say, "Let it be forever", but we are sober-minded people, we know it will not be so. But it is one of the stages in social interaction. It does not say it will always be like that, but it shows it is possible.
Second, we again clearly expressed the idea that an artist does not have the right to stay outside the social field. If they have an opportunity to speak to the audience and address the audience, they must amplify the voice of those in trouble. It is twice as important that we could speak out at the moment when the Putin regime makes another attempt to legitimise itself in the international community and avoid sanctions, using the recent World Cup, bilateral meetings with the world leaders or any other timely excuse. In addition, the event sends a signal not only to Crimea and the Kremlin, but also to occupied Donbas.
Third, it was an act of artistic nonviolent resistance, unprecedented for the post-Soviet countries. We were inspired by the Beatles' 1969 concert on the Apple roof; Pink Floyd's 1972 concert at Pompeii; Roger Waters' The Wall performance in 1990 on the site of the Berlin Wall. I cannot rate the Concert for Stolen Land below these performances at least because they were held in secure conditions, while ours was organised in the territory affected by the armed conflict.
In 1969, the Beatles looked for ways to put a period to their career as a band. They considered the Giza pyramids, an ocean liner and even a 2,000-year-old Roman amphitheatre in Tunisia as possible locations. Finally, the musicians chose the roof of the Apple headquarters, their long-time recording studio. Before entering and playing the concert, the band members stopped at the door to the roof. George Harrison said he didn't like the idea, Ringo Starr said he didn't see the point in the concert. John Lennon drew the line, saying, "Oh, fuck it — let's do it." So they did.
We can hardly be ranked with the Beatles, but each of us thought about political prisoners in Russian jails and the stolen land, put aside our tight schedules and contracts and said, "Let's do it!" Probably, this is the main point we understood in Kalanchak.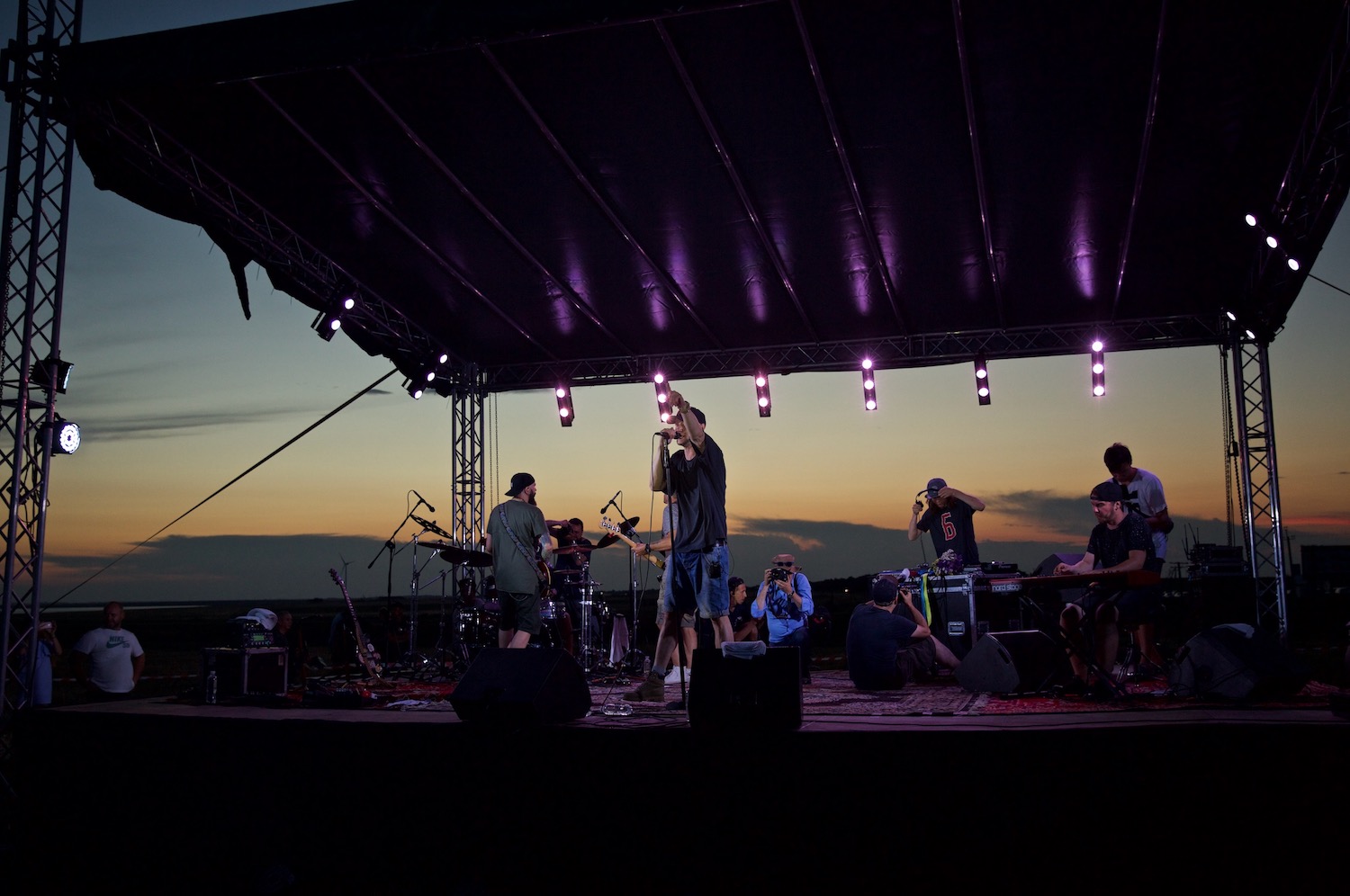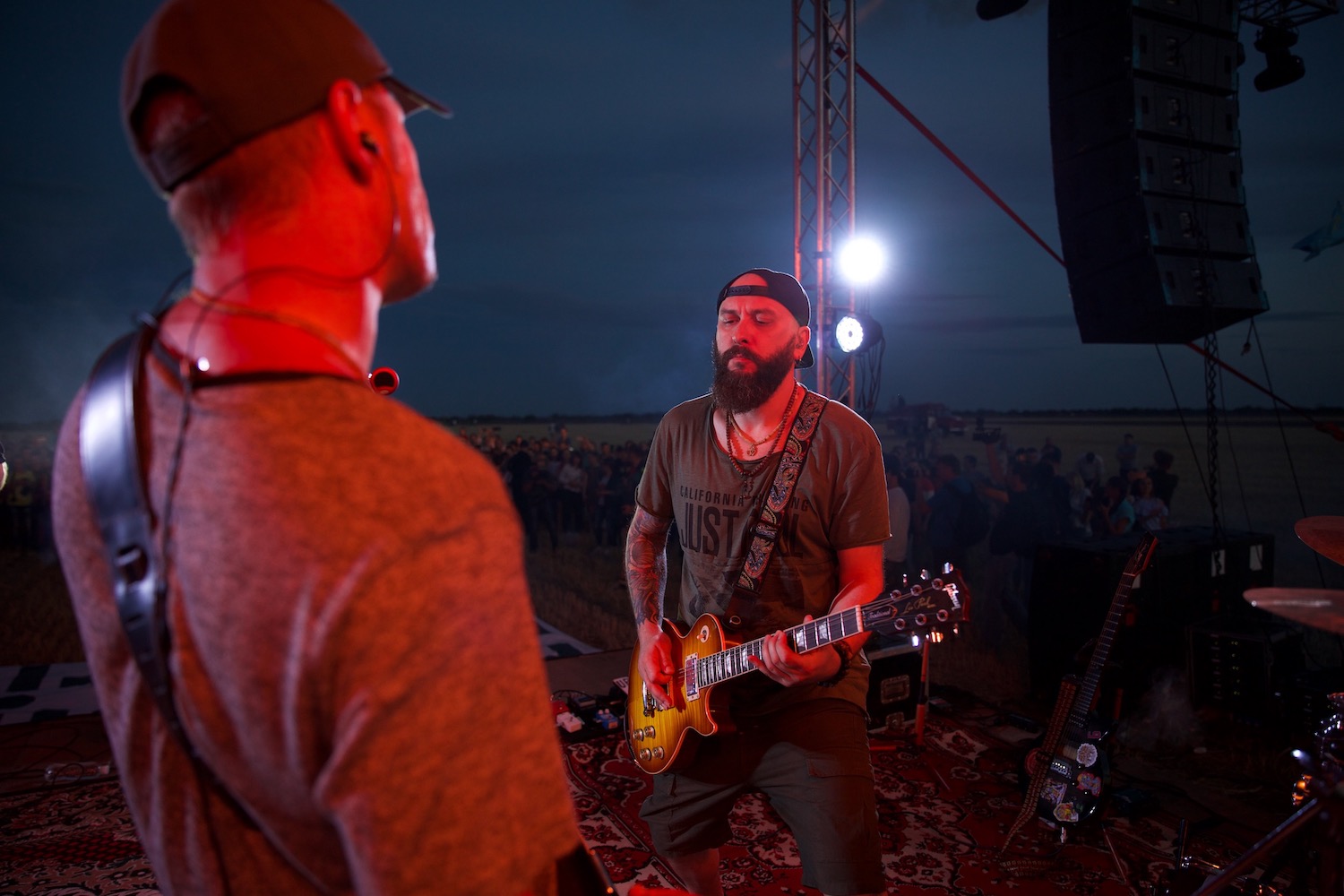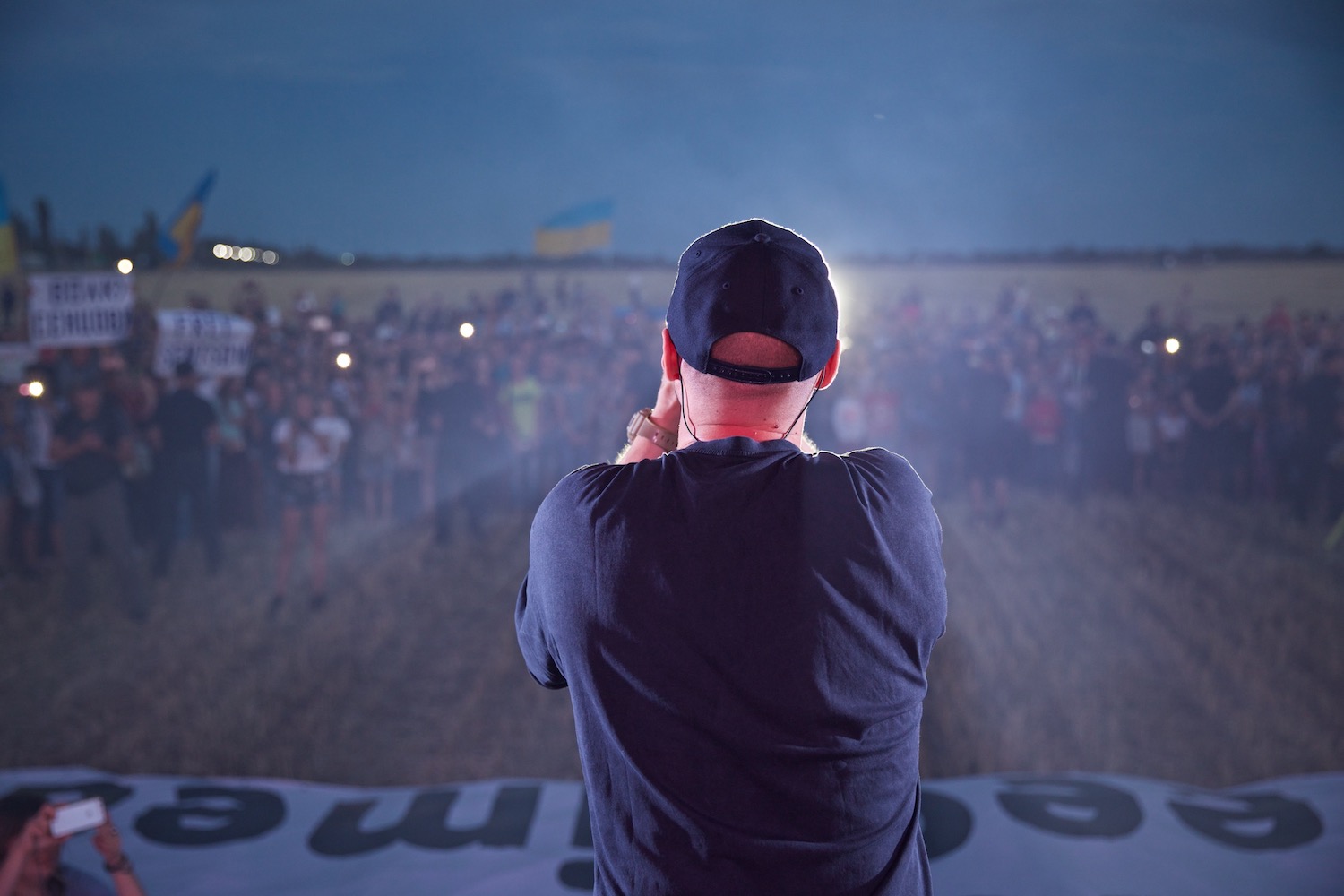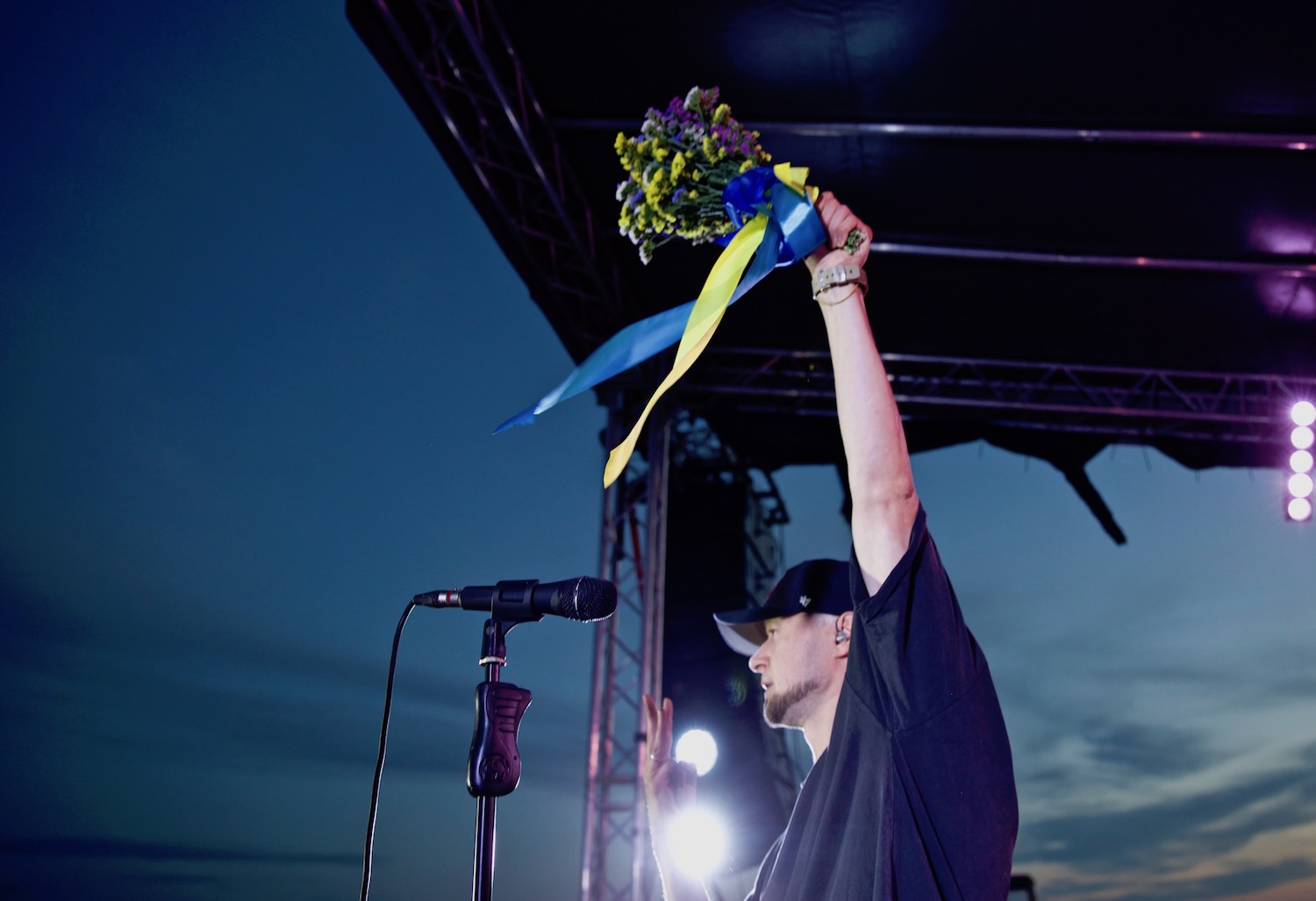 Subscribe to our mailing list: