What makes dozens of Chechen families board a morning train from Brest to Terespol every day in the hope to cross the Belarusian-Polish border? Why do these people flee? What made them leave their everyday life, homeland and friends? What do they hope for? What do they dream about? And the main question: Can we help them in any way?
Project Citizen Journalism
Series of reports about Chechen refugees in Brest
What makes dozens of Chechen families board a morning train from Brest to Terespol every day in the hope to cross the Belarusian-Polish border? Why do these people flee? What made them leave their everyday life, homeland and friends? What do they hope for? What do they dream about? And the main question: Can we help them in any way?

We are students of Fortinbras theatre laboratory. We have come to Brest as part of a journalistic experiment to find answers to these questions.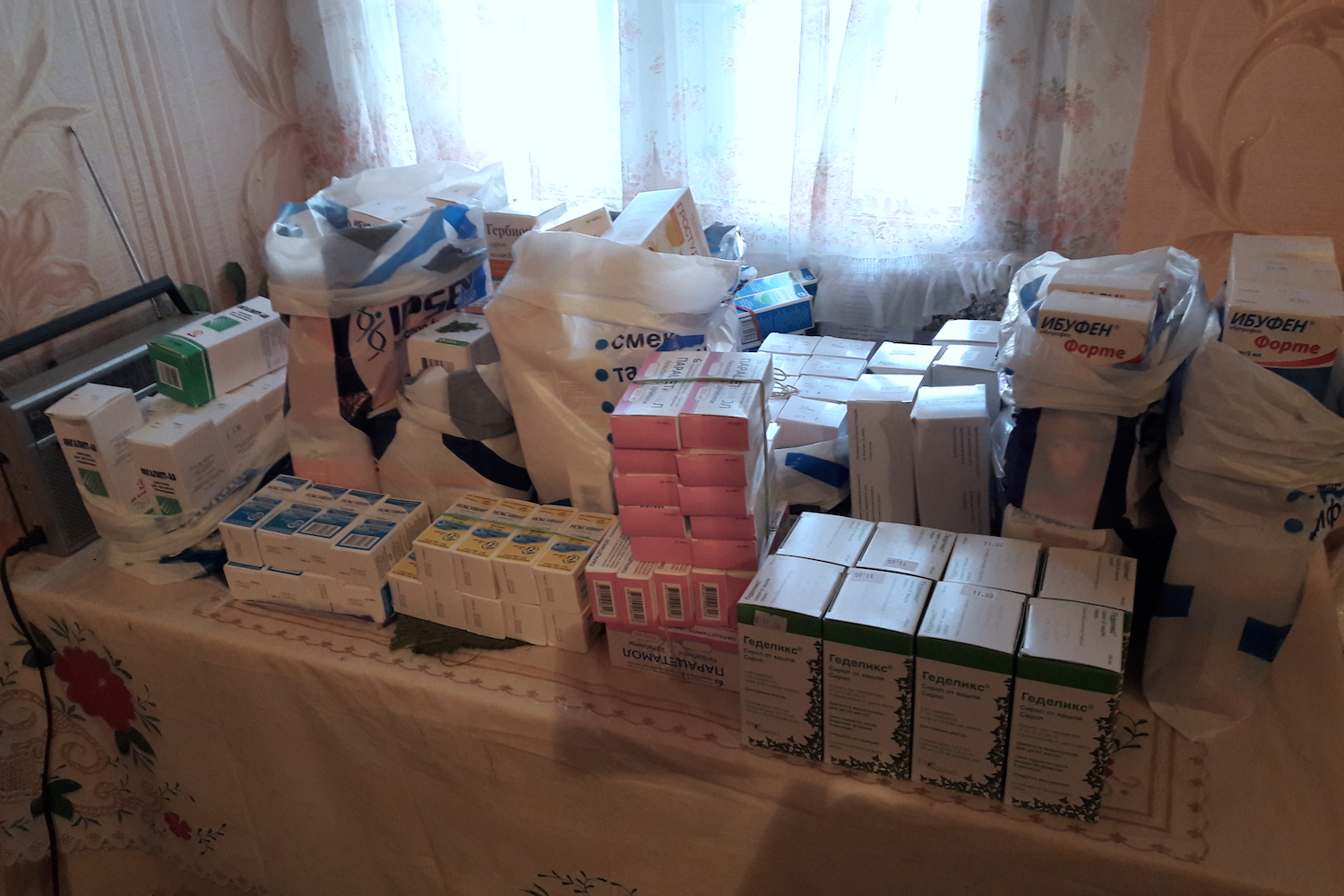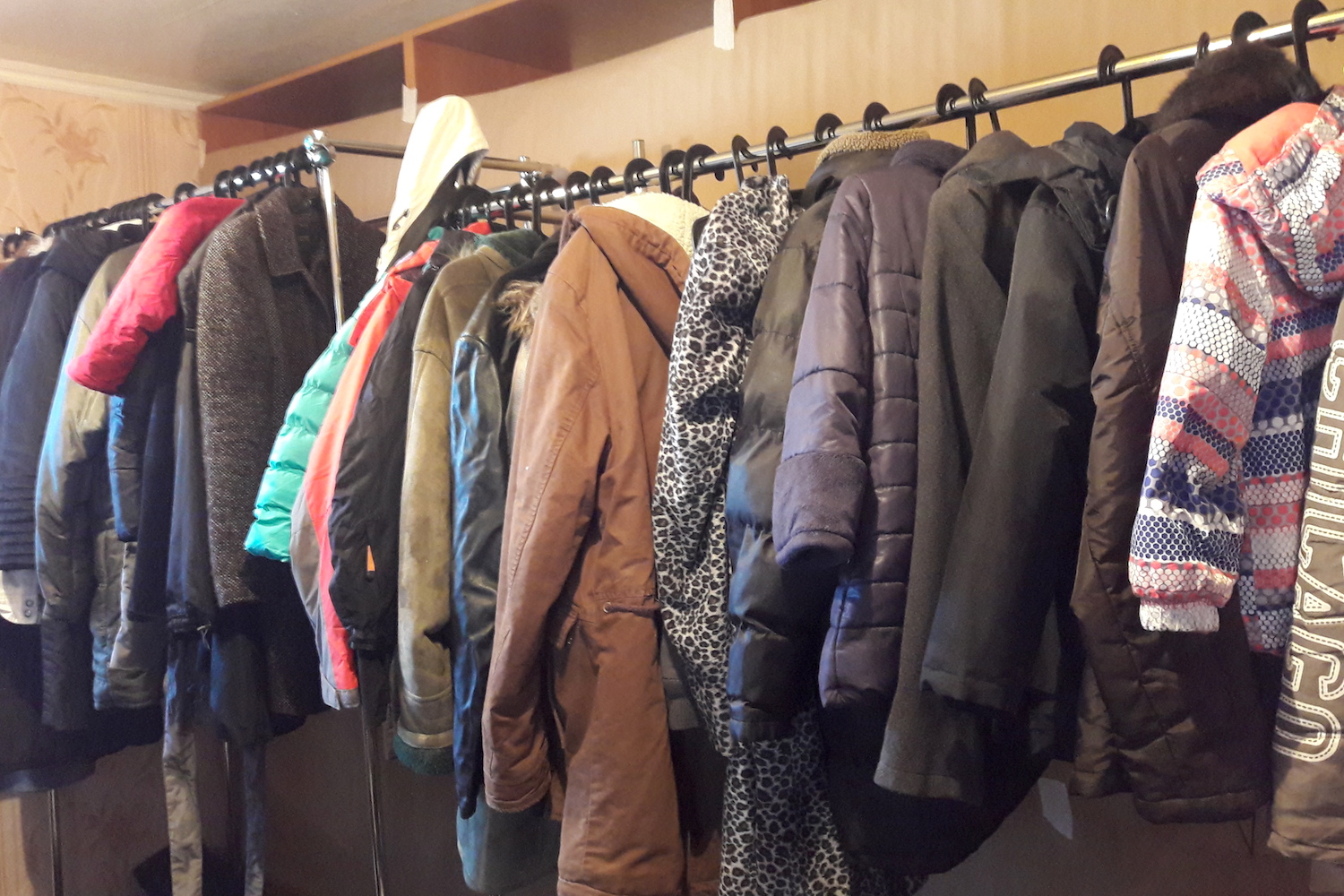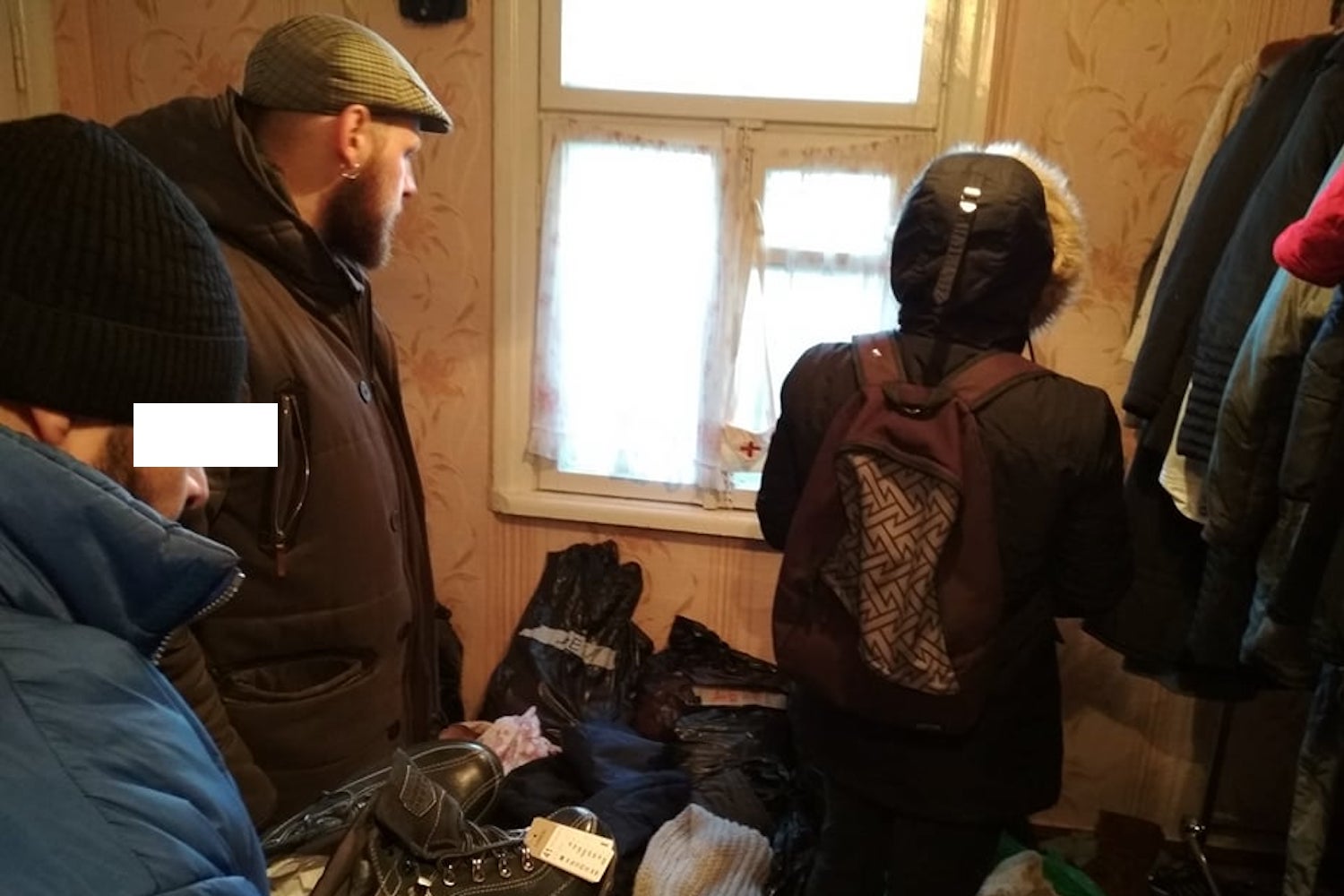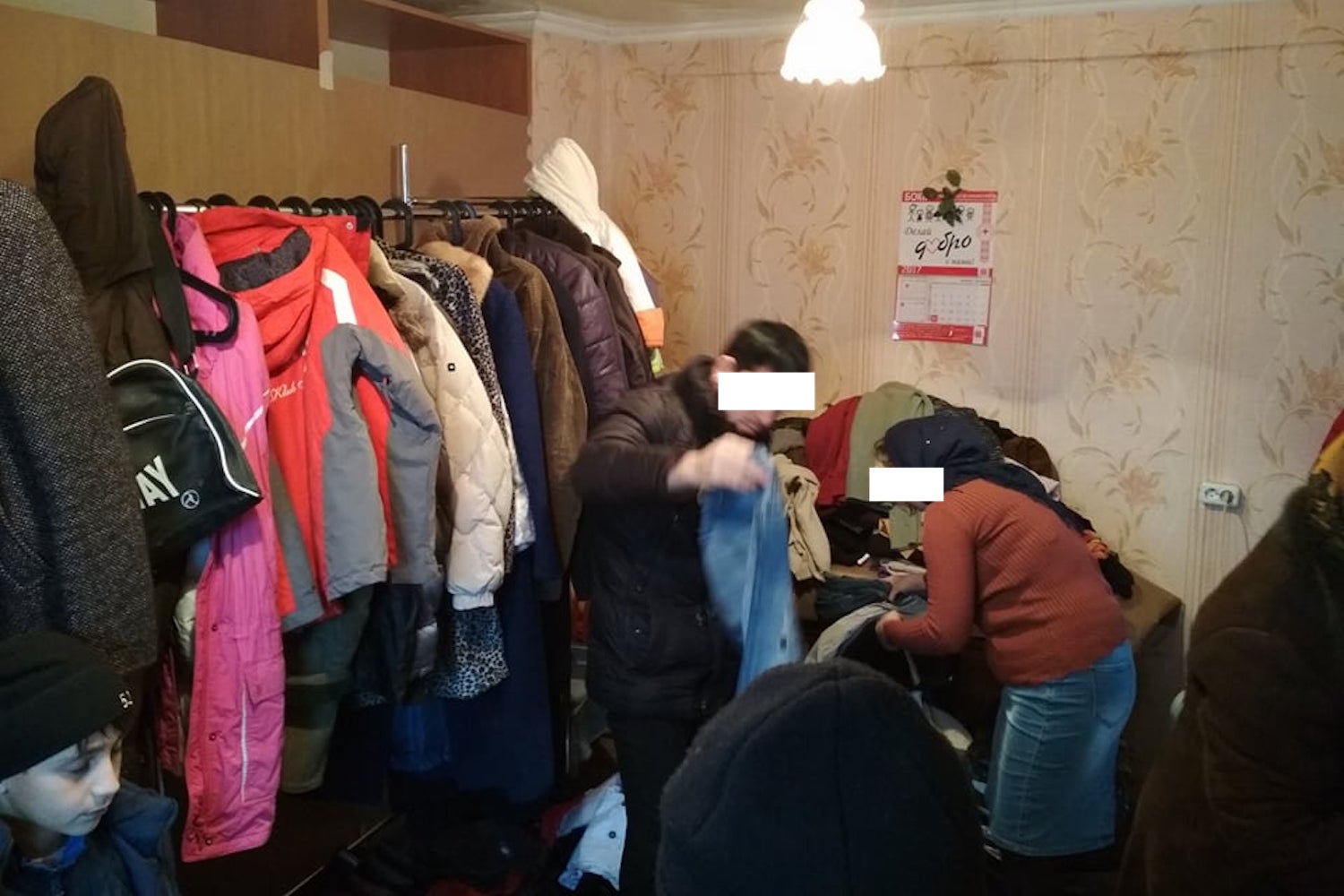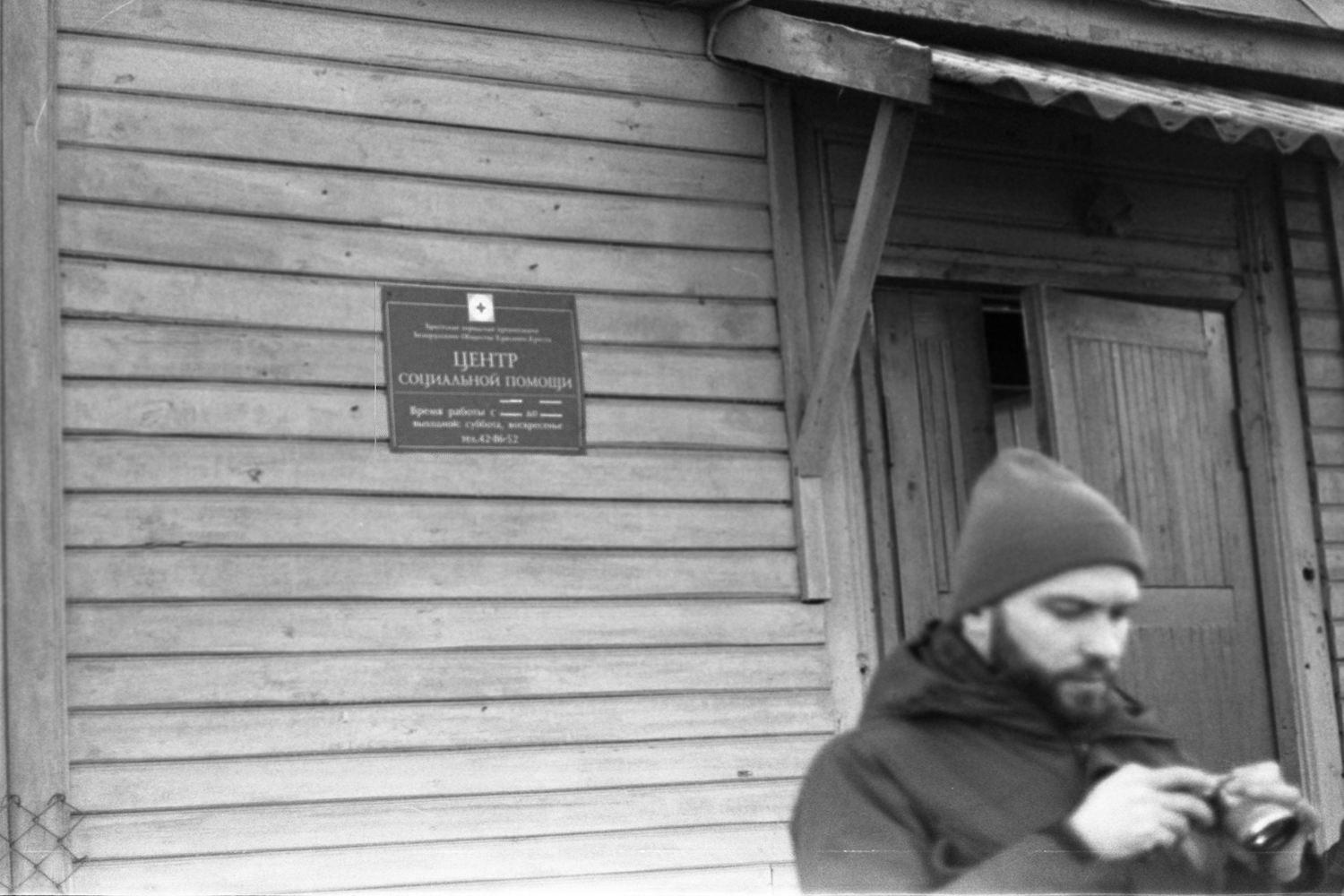 Our route goes through an old Catholic cemetery with graves from the 19th century. You pass by and face a problem – buildings are numbered in a rather odd order, so you need to search around to find the address you need. Finally we get the destination.
A small green wooden house that hasn't seen paint for several decades. We expected to see a solid building, but it the Brest office of the Red Cross is located here, in this unsightly building. This is where Chechen refugees receive humanitarian aid from Human Constanta, a human rights organisation. A volunteer – a young man named Grisha – works at the office. Two his friends – people who care – help him.

The room is too small – it has space just for one family. People come on schedule, strictly on time. There's too little space, so only two journalists remain in the room, the rest are standing on the porch. It's rather cold outside, so we sometimes get inside to warm up a bit. However, it is not much better in the room. Grisha asks those coming in to close the door, because the building, which has no central heating, is heated by a small space heater.
Clothes are on the racks, shoes are on the floor. Nearby are plastic bags with standard food sets – pasta, rice, oil, cereals. Other bags contain cold medicines, painkillers and hygiene products for adults and children.

A family of four – a man, a woman and two children – enters the room. They are neither shy nor picky, taking everything they think they may need. They ask for the things they need – warm sweaters, caps, winter coats.
"We need nappies, size 5. Do you have any?" a woman asks us.
"Try looking in the boxes," Grisha comes to help us.

The next are two women – Amina and Zarema. They seem confused and look through clothes carefully. They evidently feel uncomfortable.
"May I help you?" the volunteer comes to help. "What do you need?"
"Children's jackets, tights," Zarema says quietly. "And nappies, if you have."
The Chechen women select the necessary things, take food and medicines and say goodbye.
"Can we talk to you?" we try to start a conversation. It's difficult to begin to talk, because we don't understand if they can speak without men who usually accompany them. Luckily, it's not a barrier.
"My husband hasn't contacted me. It's better not to contact. My mother calls me. They have learnt I am here. My husband's relatives want to come here and take away the children…"
A young man wearing a black parka and a woman wearing a golden brown natural fur coat come in. The woman has coloured hair, but she does not wear a headscarf. The couple looks through clothes briefly. We see they do not like the clothes and footwear. Grisha notes no new aid is expected in the near future, but the weather may become colder. The couple did not agree to talk to us.
The next are Magomed and Zakiya. They have been in Brest for a month. While the man talks to Grisha in a friendly manner, the woman picks up clothes for her child. Grisha offers jackets.
"Let's take one more," Magomed says. "I've been wearing mine for a month."
He says about an unsuccessful attempt to cross the border with the help of a "guide".
"She conned me out of 500 dollars. Sasha works there, too. He is always seen on the railway station, he wears a blue jacket. He was caught the day before yesterday. He works for her, he walks around the railway station shamelessly and offers a lawyer."

Magomed and Zakiya agree for an interview. The couple emotionally speaks about their problem, with a large number of details. During the conversation, we feel they trust us. In their eyes we see resentment and hope for a good outcome because they have no way back. They will face persecution, torture and, most likely, death in Chechnya.
We meet two Chechen women, Sumaya and Yasmin. They have been in Brest for five days and made three attempts to cross the border.
"Why do you flee Chechnya?"
"For different reasons."
They are not in the mood for a dialogue. On the contrary, they feel suspicious about filming.
Grisha continues to hand out aid, checking the list. He talks friendly, gives advice on, for example, how to fill a refugee form, which is needed to put refugees on lists so that they could further receive aid. Refugees willingly take medicines and food, but reactions to second-hand clothes vary. Some come by taxi, some walk. Men mostly talk, women just take the humanitarian aid.
Every family hopes their next day attempt to cross the border will be successful and they will reach Poland, so they try not to take many things.
It is difficult to start a conversation with Chechens, you feel keenly the difference in mentalities and the stereotype of a "dangerous man from the Caucasus" works. Bu it is enough to ask the first simple question and you see a person who suffers great grief and loss, fears for his and his family's lives and hopes to find peace and safety. One thing is evident – the longer refugees live in Brest, the more willingly they join a conversation and share their stories, hoping for help and support.
In the evening, we arranged an interview with a family that has been in Brest for almost three months.
Shamil and his elderly father Muslim meet us outside a block of flats and take us to their flat. The light in the rooms is dim, there are only few things, everything is packed for the tomorrow attempt to cross the border. Five or six people live in each room. Only men speak to us, they interrupt one another, everyone trying to tell his story and get some help from us.
"Chechnya is small, all people there know one another. If someone faces problems, they cannot hide it. In general, it's difficult to hide anything. I have a list of disappeared people, many of whom I personally know, including my son."
Chechens do not complain about their life in Brest, they do not have problems with the locals. When asked why they do not want to live in Belarus, Chechens say: "Belarus can extradite us. The database is common. We've already seen such cases."
Chechens thank for any support, but hope and ask for help in solving their main problems.
"We have turned into hobos here. When you have never asked anything, it's very uncomfortable to say you need something. You know, it's important for us to find a cheap flat to rent, find money and cross the border. Our primary aim is to take our families to a safe place. Then we can die quietly."
We say goodbye. Another Chechen family meets us near the entrance and asks to listen to their story. We arranged to see them the next day.
We meet the Sharenda family at a cafe in the pedestrian street. Andrus and Palina are long-time activists in Brest.
"This is the problem that needs to be solved. Poles and Belarusians are scapegoats here. Why do we have this situation with humanitarian aid? They don't need most of these things, except for nappies, perhaps," Andrus says.
"They are not poor," Palina adds. "They come to Brest with several thousands of dollars."
Stakh, Palina and Andrus's son, interrupts our conversation from time to time – he does not want to sit quietly.
"It's just outrageous that it's an old problem, but people have noticed it only now. You should go and see how Poles humiliate them," Andrus catches his son, places him on his laps and continues in a calm voice.
"Note who is more likely to accept refugees in Europe. It's Germany, for example," unlike her husband, Palina is more emotional. "The countries that haven't faced Islam's aggression in their history. Our countries – Poland, Belarus – have historical experience of fighting Islam. Turks, Tatars tried to invade us, we know their atrocities… Germany, France, the Scandinavian countries know only the gloss of Islam – dancers, architecture… They don't have the historical memory of slaughters and slavery. They face it only now. But we remember it."
The second day of distributing humanitarian aid. Among those who visit the Red Cross office are refugees not only from Chechnya, but also from Ingushetia and Dagestan. We meet Aisha and her son near the distribution point. They look poor and are not dressed for the weather. It looks like they put on the first clothes they saw.
"I need insulin. The stock I have brought with us is running out. I don't known what to do. I and my youngest son came from Grozny to Brest almost a month ago. We tried to cross the border seven times, but without success. I am running out of money."
The next who agreed to talk to us was Zukhra. She, her husband and three little children came to Brest from Ingushetia. She doesn't speak Russian well, it takes her time to choose words. Her husband does not speak Russian.
"We have been in Brest for almost a month. We faced harassment over religion. We have documents that confirm we were harassed at home. But we didn't take them with us."
Zukhra cannot explain what sort of harassment it was and why the refugees did not take their documents.
A local woman enters the Red Cross office – she brings her coat as humanitarian aid.
"I live nearby. My neighbour says give it them, why keep it. It's good, the collar is mink fur, I didn't wear it. I just came there and saw a lot of people. I asked what it was and they said they helped emigrants. I see that people carry plastic bags. Perhaps, the Red Cross gives them these bags. There are no problems here, people don't bother one another, people in streets wear headscarves, women… Sometimes they ask how to find a street, how to get somewhere. We have no problems with them… No problems at the moment…"
The distribution of humanitarian aid is over. We head to Privokzalnyi Hostel where some refugees live. One of the hostel guests, Hasan, is happy to talk to us.
"They put a bag over my head, handcuffed me and took to a police station. When we arrived, they removed the bag. I asked why we used the back door and not the main entrance. They told me to shut up."
We did not meet with the Chechen family whose head wanted to talk to us about their problems. Before the meeting, he asked how we could help his family cross the border. We answered we were unable to help with the issue. It ended the conversation.
"Imagine what it feels like for children growing in these conditions. They even don't get education. All they see is endless trips and a rented room, with another family in the same situation living in the room next door," Gregory Terentev, coordinator of Human Constanta's Mission in Brest, says emotionally. The young man obviously takes the issue close to heart and really emphasises with the refugees in Brest.
To learn how the local authorities react to the refugees in Brest and whether they offer legal assistance to them, we contact the Department on Citizenship and Migration. An officer agreed to talk to us on conditions of anonymity. The conversation turned out to be formal.
"The internal affairs bodies, for their part, have done everything to provide Chechens and other people from the North Caucasus with the opportunity to go to Europe. The main task of the Brest police regarding the refugees is to prevent violations of law."
Before our trip to Brest, we asked ourselves: how does it occur that the problem of Caucasian refugees in the near-border town has been existing for a long time, but you cannot recall a single statement on this issue in art and culture. Smiling Sveta, an actress and executive director of the cultural space and theatre Kryly Khalopa, meets us.

"A small number of volunteers and little interest in this issue are explained with the fact that many active young people move from Brest to Minsk or Poland."
Alina is waiting for us at Paragraph, a popular cafe in Brest. The cafe is almost full.
"In late December, close to New Year's Eve, we organised a party for them. Though Chechens do not celebrate the New Year for religious reasons, but it is a sort of a secular holiday for them. It resembles Belarus in many ways, but conditions in Chechnya are much stricter. We can get a short term in detention for something, but in Chechnya, people disappear for the same thing.
I have a habit of imagining myself in the place of another person. It's terrible to imagine that I or my family have to leave everything and flee to nowhere..."
In the morning, we go to the railway station to see the refugees after their another attempt of crossing the border. A man approaches us in the station building and says he is Akhmet from Dagestan. He asks us: "Polish volunteers paid a two-week stay in a hostel for me, but I can't live there. There are too many people in the room, I can't sleep there. I checked out from the hostel and now live at the railway station. I want to get that money back… I need medicines, I have bad legs."
We send him to Grisha, a Human Constanta volunteer.
The train from Terespol returns at 11.57. The refugees who did not try to cross the border that day are in the waiting area. We feel the inner tension – all wait for good news and hope that Polish border guards were hospitable today. The people we earlier saw begin to leave the border control area. Magomed, his wife and their child haven't crossed the border, but they smile and greet us. They say only one family of five people managed to cross the border today. Shamil and his big family appears. Shamil's father smiles sadly and shrugs. No success this time too. We want their next attempt to be successful, because they have stopped being faceless refugees for us.
Authors of the series Brest Transit: Ivan Azhgirey, Elizaveta Zhuravleva, Nadzeya Krapivina, Aramais Mirakyan, Zmitser Mitskevich, Volha Ramashko.
Subscribe to our mailing list: