Malaysian cartoonist Zulkiflee Anwar Haque, aka Zunar, currently faces a record number of nine simultaneous charges under Malaysia's controversial sedition act in a trial that is now scheduled to begin on 6th Nov 2015.
This week Ministry of Counterculture's Julia Farrington talked to Zunar about his trial, life in Malaysia and the recent government crackdown on freedom of speech.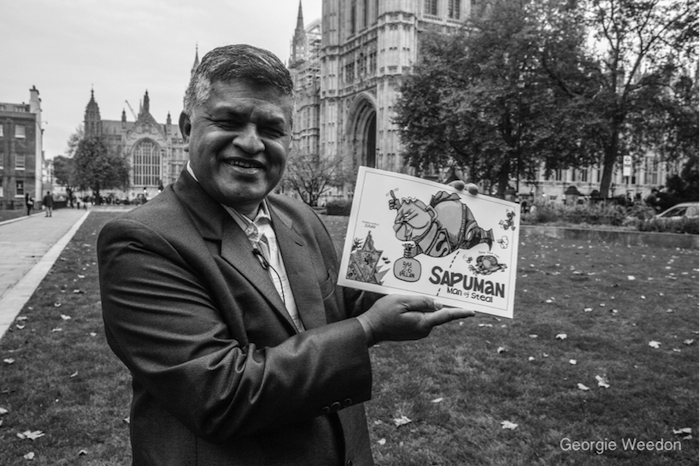 Zunar has been repeatedly targeted for his editorial cartoons that critique the Malaysian government, which has banned much of Zunar's work and repeatedly subjected him to raids, arrest and detainment.
Index on Censorship, an international organisation that promotes and defends the right to freedom of expression, has called on the Malaysian government to repeal the sedition act. "Malaysia is using an outdated and outmoded act to stifle free expression in the country," said Index CEO Jodie Ginsberg. "We ask Malaysia to drop its case against Zunar."
How can you help?
Sign this Change.org to "Withdraw all charges against political cartoonist Zunar."
Subscribe to our mailing list: