Staging a Revolution: Call to Action
We have spent the past decade excavating taboos on the world stage alongside launching transnational campaigns in defence of freedom of speech and artistic expression. Pioneering a unique model of performance-inspired campaigning tackling social and political taboos, from mental health and torture, sex and inequality, BFT now present
Staging a Revolution
a festival of ideas that will put ten taboos centre-stage to invigorate and inspire UK audiences to see themselves as positive change-makers.
Following each performance, a curated panel of experts, including artists, campaigners, journalists and activists will discuss an area related to each taboo topic and generate fresh ideas around taking up action. It is an approach drawn directly from BFT's work in Minsk where the space for free exchange of ideas and open debate is as valuable as the space in which to see independent theatre.
Each night will conclude with a specific call to action that we want you to take part in.
4.28 Psychosis, 2 November
LET'S ACT: STIGMA
Platform discussion: mental health and young people
Discussion Partner: Young Minds
YoungMinds is the UK's leading charity committed to improving the emotional wellbeing and mental health of children and young people. Driven by their experiences we campaign, research and influence policy and practice.
On Sunday, 1 November Young Minds and Matt Lucas launched an appeal for their helpline for parents and carers. A helpline that saves lives as parents and carers tell YM time and again. Watch the appeal on
Radio 4
.
Silence because of stigma and fear around mental health needs to be fought actively, quickly and loudly so please make a promise today to talk to someone you are worried about. If you're unsure how to do this,
visit the YoungMinds website for helpful tips and advice.
Malaysian cartoonist Zulkiflee Anwar Haque, aka Zunar, currently faces a record number of nine simultaneous charges under Malaysia's controversial sedition act in a trial that is now scheduled to begin on 6th Nov 2015. Read more about
how you can help.
Price of Money, 3 November
LET'S ACT: INEQUALITY
Platform discussion: money and power
Discussion Partner: New Economics Foundation
New Economics Foundations is the UK's leading think tank promoting social, economic and environmental justice. Our aim is to transform the economy so that it works for people and the planet.
NEF has been campaigning with Move Your Money and SumOfUs to halt the firesale of the Royal Bank of Scotland – majority owned by the taxpayer after its bail-out in 2008. In August, the government began selling its shares, but RBS is still 72% owned by the taxpayer. We're concerned that the lessons of the banking crash have not been learned and that RBS is being sent back to the private sector to carry on business as usual. Instead, we think it should be used to create a network of local banks, with a mandate to support local communities – like they have in Germany. See our
blog
and
petition
.
We've worked with MPs to secure a debate about RBS' future on Thursday 5th November in the main chamber of the House of Commons. MPs will vote on a motion to suspend share sales pending a full review of all the options for the bank's future, including creating a network of regional banks. It's the first time MPs will have been given the opportunity to debate the sale, or the future of UK banking, in this parliament.
It's vital that the debate is well attended to show the government that people do still care about bad behaviour in our banks. So we are asking people to contact their MPs and ask them to attend the debate and vote in favour of the motion.
Three things you can do:
1.
Write to your MP
and ask them to attend the debate on the future of RBS on 5 November.
2. Tweet at your MP: @MPname Please go to Thursday's backbench debate on #RBS and support the motion – economic case for a rushed sale has not been made
3. Sign the
petition
New York '79 & Minsk, 2011: A Reply to Kathy Acker, 4 November
LET'S ACT: DISCRIMINATION
Platform discussion: sexual taboos
Discussion Partner: Kaleidoscope Trust
The Kaleidoscope Trust
works to uphold the human rights of lesbian, gay, bisexual and trans people internationally. We believe that the rights of all people should be respected equally, regardless of their sexual orientation or gender identity.
Kasha Nabagesera - is the founder of an LGBT rights organisation called
Freedom & Roam Uganda
. She is known as the 'founding mother' of the Ugandan LGBT civil rights movement having publicly campaigned for an end to homophobia in Uganda since 1999, at the age of nineteen.
In 2010, an Ugandan newspaper published the photographs and names of people it claimed to be gay, under the headline "Hang Them". The names and photographs included those of Nabagesera and her colleague David Kato. The pair successfully sued the tabloid, and in doing so set a benchmark for human rights in Uganda. She was also one of the ten petitioners who challenged the Anti-Homosexuality bill passed in February 2014, which successfully saw the bill being annulled by the Constitutional Court of Uganda on a technicality.
In 2014, Nabagsera created the Kuchu Times, a platform that uses television, radio and print material to inform people on LGBTI issues. The Bombastic magazine launched in 2014, funded through crowdsourcing, and shares accounts of the lives of LGBTI Ugandans. It has been downloaded more than 2 million times. Nabagesera also continues to organise the annual
Pride Uganda
celebration and reacted to the increased fear within the LGBTI community by throwing an open birthday party attended by 200 people in 2014.
What you can do:
Please follow Kasha on Twitter
@KashaJacqueline
and let's show her solidarity and that we are watching, listenting and supporting her and what she does for our society.
Discover Love, 6 November
LET'S ACT: TRUTH & RECONCILIATION
Platform discussion: the problems of forgiving and forgetting
Discussion Partner: The Forgiveness Project
The Forgiveness Project
is an award-winning, secular organisation that collects and shares real stories of forgiveness to build understanding, encourage reflection and enable people to reconcile with the pain and move forward from the trauma in their own lives.
Discover Love, researched over nine years, is based on the true story of Irina Krasovskaya and her husband Anatoly, a businessman who supported the Belarus opposition movement. One fateful evening in 1999, Anatoly called to say that he would be coming home late. Irina never saw her husband again. His car was later discovered, but his body has never been found; he simply "disappeared".
The Committee on Enforced Disappearances (CED)
is the body of independent experts which monitors implementation of the Convention by the States Parties.
Neither Belarus nor the United Kingdom have signed this convention.
What you can do:
Put pressure on your government. If you are in the UK,
write to your MPs
and Tweet at them to place pressure on the government to join the convention. More on
how to write on this specific matter
. To help the situation in Belarus, appeal to the presidential administration.
This performance is dedicated to Yuri Zakharenko, Victor Gonchar, Anatoliy Krasovskiy, Dmitriy Zavadskiy, Gennady Karpenko and Oleg Bebenin, who were all kidnapped and disappeared by the Belarusian state. Find out more on
Civil Initiative We Remember
, founded by Irina Krasovskaya and Svetlana Zavadskaya.
Zone of Silence, 7 November
LET'S ACT: TRANSPARENCY
Platform discussion: beyond the headlines in the Russia - Ukrainian conflict
Discussion Partner: The Frontline Club
The Frontline Club
is a charity that campaigns to raise awareness and raise funds for the Frontline Fund to raise money for the families of fixers killed or injured around the world while working with the international media.
Mauricio Lima is an independent documentary photographer focused on the lives of those affected by social crisis and armed conflict. He has worked frequently in Afghanistan, Brazil, Iraq, Libya, Portugal and Ukraine. His work frequently appears in The New York Times and Al Jazeera America. With the Syrian conflict now in its fifth year, almost half of the country's 22 million pre-war population has been affected by the war. Many have fled their homes, risking their lives in dangerous boat trips, illegal border crossings and long bus and train journeys, seeking asylum and a decent life in Europe.
Show him support by following his incredible work on
Instagram
and
Facebook
. Say hello and tell him Belraus Free Theatre and The Frontline Club introduced you to him!
Trash Cuisine, 8 November
LET'S ACT: INJUSTICE
Platform discussion: delivering justice
Discussion Partner: Reprieve
Reprieve
is a small organisation of courageous and committed human rights defenders. Founded in 1999 by British human rights lawyer Clive Stafford Smith, they provide free legal and investigative support to some of the world's most vulnerable people: British, European and other nationals facing execution, and those victimised by states' abusive counter-terror policies – rendition, torture, extrajudicial imprisonment and extrajudicial killing.
Ali al-Nimr was just 17 years old when he was sentenced to death by crucifixion in the wake of the Arab Spring pro-democracy uprising.
He was accused of participation in an illegal demonstration and a large number of other offences. These include "explaining how to give first aid to protestors" and using his blackberry to invite others to join him at the protest. Ali was tortured and forced to sign a false confession. This was the only evidence brought against him. He was then sentenced to 'death by crucifixion'.
Ali's final appeal was held in secret, without his knowledge. This was the last remaining legal obstacle to his execution, and now Ali can be crucified at any time. The authorities may not even give prior notification to his family. His execution would be illegal under international law.
Help and take action now -
SIGN THE PETITION
Time of Women, 9 & 10 November
LET'S ACT: FREEDOM OF EXPRESSION
Platform discussion: media freedom health-check
Discussion Partner: Rory Peck Trust
On Wednesday 28 October, the Abbey Theatre, Ireland's National Theatre, launched its programme to mark the centenary of the 1916 Rising – an event that ultimately led to the founding of the Irish State.
1 out of the 10 plays programmed in the 2016 programme are written by a woman – 3 out of 10 are directed by women. This is a campaign by Irish artists to demand change of the systems that allow for such chronic under-representation of the work of women artists at the Abbey, and by extension in the Irish arts industry. There is consensus that the problem is bigger than any one organisation or individual, and so rigorous discussion and action is needed to realise a new artistic landscape that reflects Irish society, and represents 'all the children of the nation equally'.
Take action now - tweet your support
@WTFeminists
#WakingtheFeminists and sign the
petition!
King Lear, 11 & 12 November
LET'S ACT: MORTALITY
Platform discussion: the future of old age
Discussion Partner: Biogerontology Research Foundation
Twenty years ago, the Nigerian writer and activist Ken Saro-Wiwa was executed, alongside eight colleagues, for crimes they did not commit. They were campaigning against Shell's exploitation and environmental destruction of Ogoniland in the Niger Delta of Nigeria. As a Living Memorial, The Battle Bus, a large-scale mobile interactive steel sculpture was created by Nigerian-British artist Sokari Douglas Camp. It was the winning proposal from an international competition held by
Platform
. The Ogoni people requested the Bus to commemorate the 20th anniversary since the executions, and in August 2015 the Bus was sent from London to Nigeria as a gift, to be held in trust by MOSOP (Movement for the Surivival of the Ogoni People). On arrival the Bus was seized by Nigerian customs and has been held ever since because of its 'political value'. This suppression 20 years on is causing outrage & outpourings of support.
Take action now and tweet your support #bus4ogoni9 #freethebus.
Read more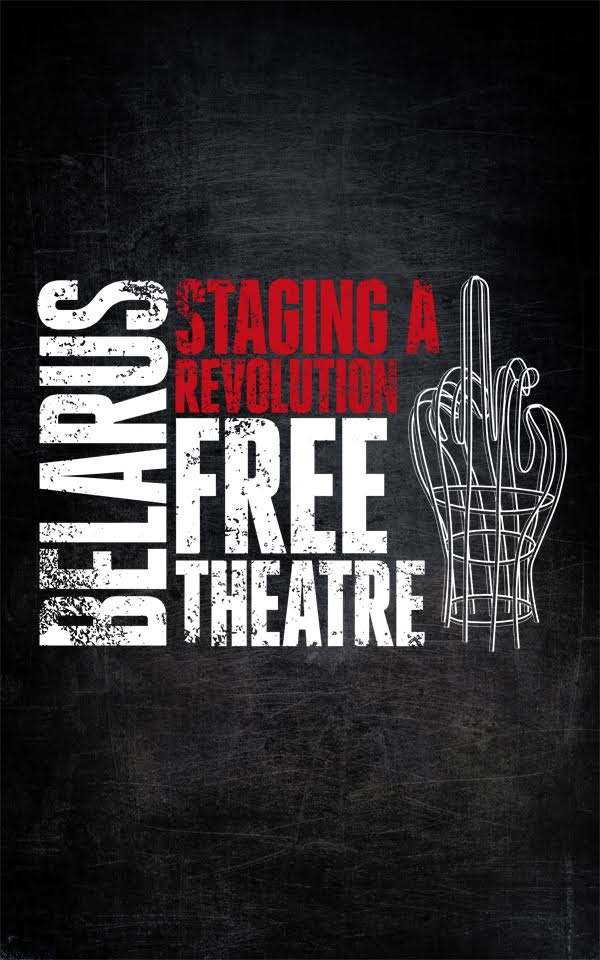 BFT home page