Live Streaming
Staging a Revolution Festival live stream:

Livestreaming by CultureHub / Archive is here
From 2-14 November we are live streaming every show and discussion from the Staging a Revolution festival right here on this page.

Our two-week Festival of performances and discussions in underground London locations feature some of our most acclaimed original productions, reinvigorated classics and the world premiere of our brand new work, Time of Women.

Join in the conversation using #StagingaRevolution @bfreetheatre

We are live streaming so that:


more people can see the shows and join in the debates
people in Belarus can be a part of the festival
our audiences around the world can see the shows
we can make new connections with theatre lovers, activists - PEOPLE LIKE YOU!






MORE ABOUT THE CONCERT AND THE FESTIVAL PERFORMANCES WE ARE LIVE STREAMING
Staging a Revolution: I'm with the Banned concert
On 18 October we live streamed the solidarity concert I'm With the Banned on BBC Arts. It was a momentous night bringing together a unique line-up of banned bands from Belarus, Russia and Ukraine with artists living in political freedom to stand up for artistic freedom of expression and against injustice. The line-up included David Gilmour, Boombox, Brutto, Kenwyn House, DJ Laurel, DJ Andy Smith, Nadya Tolokonnikova from Pussy Riot, Kim Cattrall, Neil Tennant, Jeremy Irons, Viktoria Modesta and Juliet Stevenson.
Watch highlights from the concert on BBC Arts
Staging a Revolution: Festival
Belarus Free Theatre presents a two-week Festival of performances and discussions in London featuring some of our most acclaimed original productions, reinvigorated classics and the world premiere of our brand new work,
Time of Women
. In our hometown of Minsk we are banned and perform underground so as to avoid arrest by the KGB. To give a taste of what it's like, the first week of performances will take place in secret underground locations. Audiences receive a text message with a meeting point a few hours before. In the final week we return to our London home, the Young Vic.
YOU CAN HOST YOUR OWN EVENT AND PRESENT A COMMUNITY SCREENING OF ONE OF OUR BELOW SHOWS.
Each film will be available for 2 weeks after the live stream takes place on our Community Screenings page for you to watch with friends, colleagues or anyone who's interested.
Find out about hosting your own event HERE
4.48 Psychosis
by Sarah Kane
Monday 2 November |
Watch the live stream recording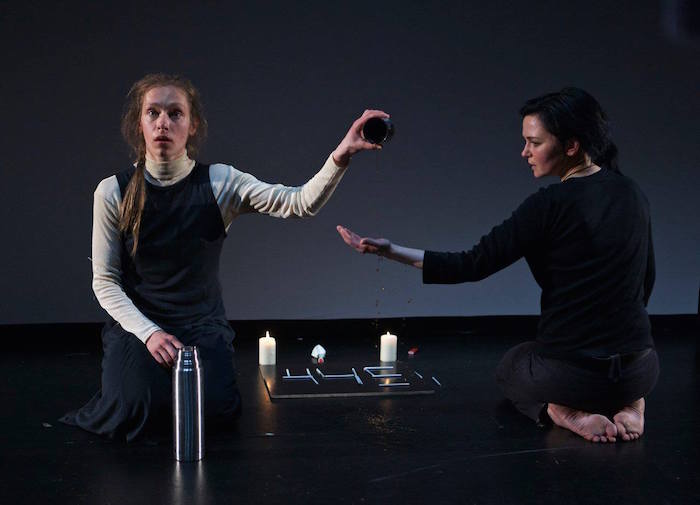 Staging A Revolution kicks off with Sarah Kane's final play, 4.48 Psychosis, the first production Belarus Free Theatre ever mounted underground in Minsk in 2005. BFT's commitment to exploding taboos was cemented by the immediate condemnation of Lukashenko's regime, who denied that themes touched upon in the play – suicide, mental instability, sexual and political violence – could ever exist within Belarus. Conviction in the artist's duty to tell human truths and illuminate both obvious and hidden taboos within society has been a through-line in every BFT production over the past decade.
LET'S ACT: STIGMA
Platform discussion: mental health and young people
Following Sarah Kane's painfully open exploration of living with depression, based in large part on her own experience, the audience will be invited to discuss issues about the taboos surrounding mental health in young people that are raised in the play with theatre director Dominic Dromgoole who knew the playwright, together with Dr. Ann York, a Consultant Child and Adolescent Psychiatrist, and Sarah Brennan, CEO of campaigning charity Young Minds.
Partner: Young Minds

What you can do to take action now
Price of Money
Tuesday 3 November |
Watch the live stream recording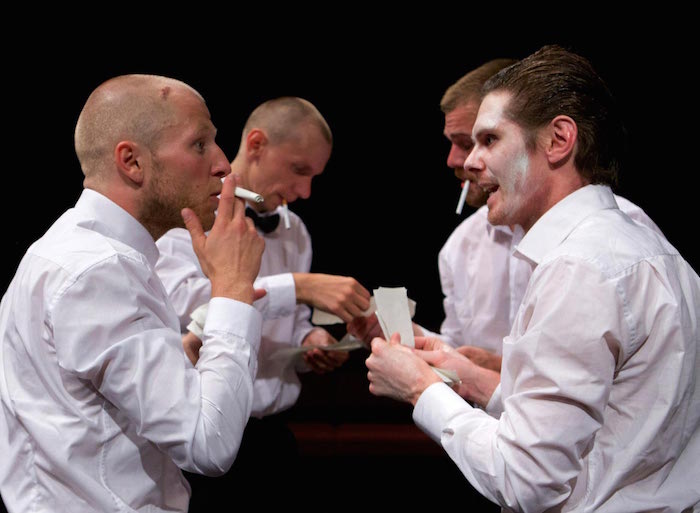 Money makes the world go round. Whether you have it or you don't, its grasp is inescapable as is its power to determine our lives, thoughts and actions. Inspired by Aristophanes' Plutus, the first political satire from ancient Athens, Ben Johnson's work on the emerging ethics of capitalism, and the inspirational text of 93-year-old Stéphane Hessel, which became the manifesto for the Occupy movement, Price of Money (2014) is a scathing attack on inequality and excess.
LET'S ACT: INEQUALITY
How does money dictates our behaviour? How can we resist the power of money and take action for justice? Jamie Kelsey-Fry, teacher, writer and activist, and contributing editor for New Internationalist magazine, Christine Berry Senior Researcher at the New Economic Foundation working to get meaningful banking reform on the UK agenda, BFT Founding Co-Artistic Director Natalia Kaliada, and BFT Associate Director Vladimir Shcherban discusse taking collective mass action.
Partner: New Economic Foundation

What you can do to take action now
New York '79 & Minsk, 2011: A Reply to Kathy Acker
Wednesday 4 November |
Watch the live stream recording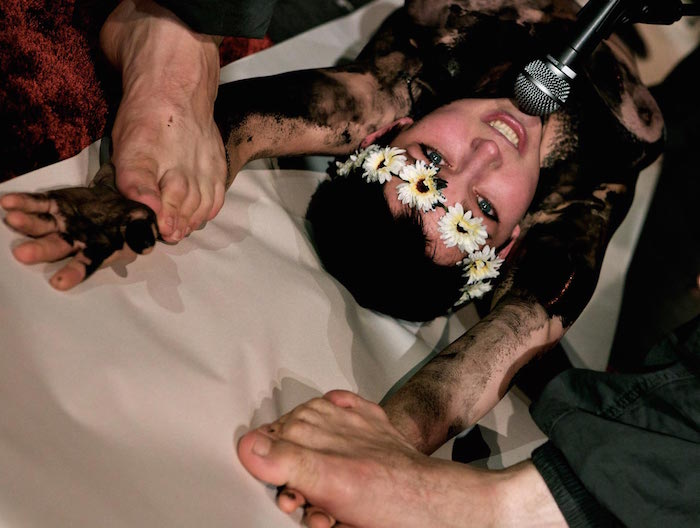 A UK premiere and a unique opportunity to see New York '79, BFT's dramatic response to experimental novelist, feminist and punk icon Kathy Acker's eponymous text about American sexual identity, performed with its partner piece, Minsk, 2011: A Reply to Kathy Acker (2011). Minsk, 2011 is both a love letter to a country that has lost its way and a raw examination of scars of repression in the Belarusian capital where sexual freedoms are oppressed and perverted by the authoritarian regime.
LET'S ACT: DISCRIMINATION
Platform discussion: sexual taboos in London 2015
New York in 1979, Minsk in 2011 – what about London in 2015?
Jide Macaulay is Nigeria's first openly gay preacher and the founder of House of Rainbow Fellowship, a secret gay church in Lagos. Ophelia Bitz is a cabaret artist, compere, stripper and one time Circus Ringmistress. This taboo-challenging session is lead by Alistair Stewart from the Kaleidoscope Trust.
Partner: Kaleidoscope Trust

What you can do to take action now
Generation Jeans
Thursday 5 November |
Watch the live stream recording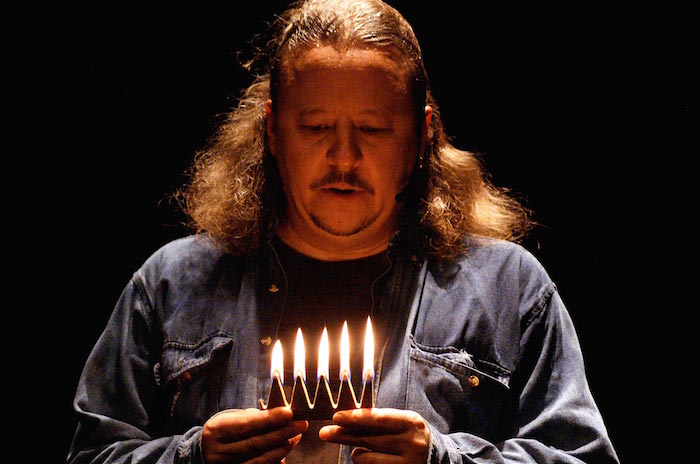 Generation Jeans (2006) is an autobiographical duologue about rock music and resistance written and performed by BFT co-founder Nikolai Khalezin, with music by DJ Laurel. When Belarus was part of the Soviet Union its people were prohibited to wear jeans or listen to rock music. The buying or selling of either one could result in arrest at the hands of the KGB. Detained during a demonstration in 2004, Khalezin offers a candid account of the degradations of incarceration, the blossoming of young love and how denim became a symbol of freedom under the dictatorship.
LET'S ACT: RESISTANCE
Platform discussion: individual resistance in the surveillance state
Gus Hosein of Privacy International, who has worked at the intersection of technology and human rights for over 15 years, and Mustafa Al Bassam, former member of cyber hacking group LulzSec, join Richie Tynan, Technologist at Privacy International with a specific focus on the area of surveillance mechanisms and strategies employed by cyber-criminals, who will lead this conversation on surveillance, hacking and privacy. Tricks of the trade will be played on the audience - you have been warned!
Discover Love
Friday 6 November |
Watch the live stream recording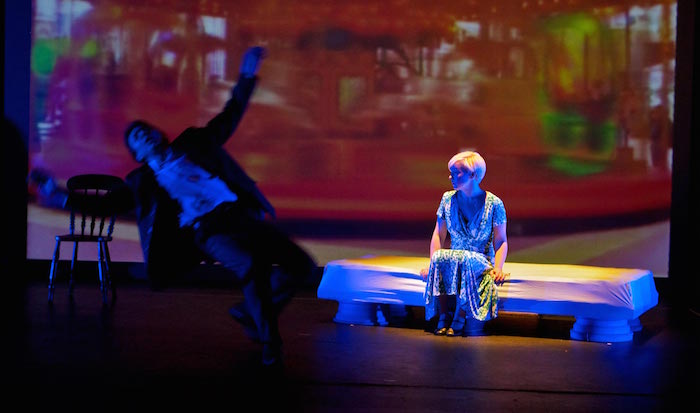 Discover Love (2008) is a stirringly powerful original drama, researched over nine years, based on the true story of Irina Krasovskaya and her husband Anatoly, a businessman who supported the Belarus opposition movement. One fateful evening in 1999, Anatoly called to say that he would be coming home late. Irina never saw her husband again. His car was later discovered, but his body has never been found; he simply "disappeared".
LET'S ACT: TRUTH & RECONCILIATION
Platform discussion: the problems of forgiving and forgetting
Marina Cantacuzino, founder of The Forgiveness Project, leads a discussion with Irina Krasovskaya, whose husband was disappeared by Lukashenko's regime in 1999, asking whether it is always possible or appropriate to forgive. Facilitated by Kaye Adams, a television and radio presenter for BBC Scotland.
Partner: The Forgiveness Project
What you can do to take action now


This performance is dedicated to Yuri Zakharenko, Victor Gonchar, Anatoliy Krasovskiy, Dmitriy Zavadskiy, Gennady Karpenko and Oleg Bebenin, who were all kidnapped and disappeared by the Belarusian state. Find out more on Civil Initiative We Remember , founded by Irina Krasovskaya and Svetlana Zavadskaya.
Zone of Silence
Saturday 7 November |
Watch the live stream recording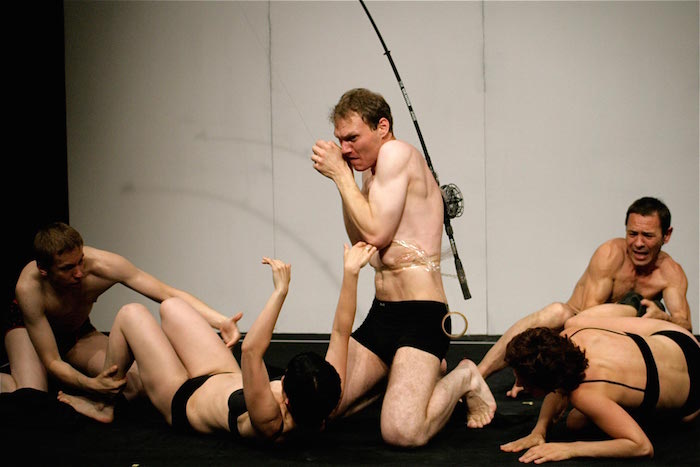 Zone of Silence (2008) is a modern Belarusian epic in three independent chapters offering a panoramic view of everyday life under dictatorship and the taboos that are vehemently repressed. In Childhood Legends, the Company share stories from their earliest years, lives lived under the shadow of authoritarianism. Diverse is a vibrant collective portrait of extraordinary Belarusians on the margins of society, from the self-proclaimed Best Dancer in the Universe to an armless guitar-playing former mafia member. The trilogy ends with Numbers, a cascade of grim statistics about life in Belarus.
LET'S ACT: TRANSPARENCY
Platform discussion: beyond the headlines in the Russia - Ukrainian conflict

Leading experts on the region Peter Pomerantsev, Arkady Babchenko and Oliver Bullough look at media representation of the conflict as it is reported in the UK, Russia and Ukraine.
Partner: The Frontline Club
What you can do to take action now
Trash Cuisine
Sunday 8 November |
Watch the live stream recording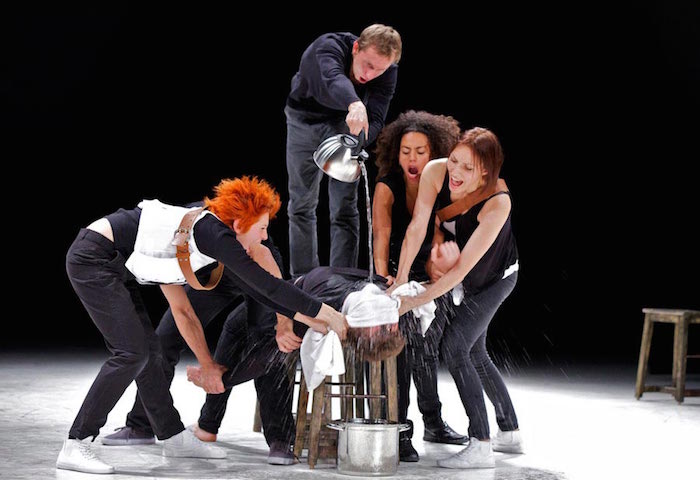 Belarus Free Theatre serve up food, music, dance and Shakespeare as they share true stories from inmates, executioners, human rights lawyers and families of the executed. Provocative and urgent, Trash Cuisine (2013) pierces the imagination with moments of the darkest humour as it challenges the ongoing existence of capital punishment in the contemporary world. 36 countries retain the death penalty in both law and practice, and Europe remains on the list of continents where capital punishment still exists – in 2015 – because of Belarus.
LET'S ACT: INJUSTICE
Platform discussion: delivering justice
Leading human rights lawyer, Clive Stafford Smith and Maya Foa, Director of the Death Penalty Team, will stage a live capital trial, with "death row defendants" video linked in via live-stream and members of the audience selected (and vetted) to be jurors.
Partner: Reprieve

What you can do to take action now
Time of Women
Tuesday 10 November |
Watch the live stream recording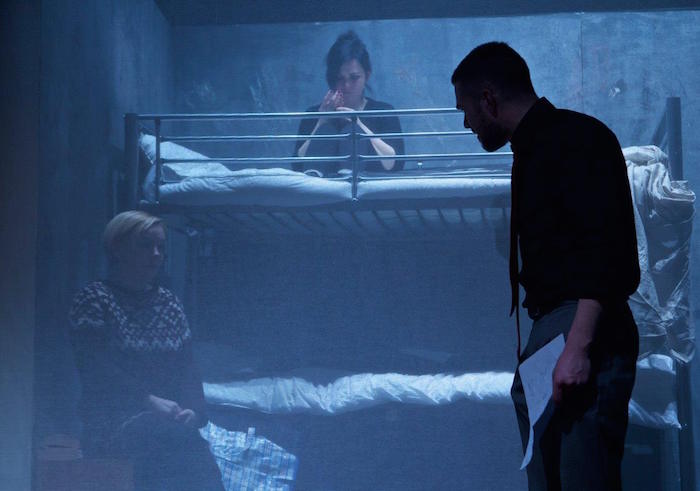 The world premiere of a play about women on the forefront of a movement for a democratic Belarus, women with an unflinching and unswerving dedication to the truth. One is Irina Khalip, the PEN Pinter prize-winning journalist, arrested in Belarus for her coverage of Lukashenko's regime and described by Sir Tom Stoppard as, "the writer I wanted to be". Another is journalist Natalya Radina who was also imprisoned after the presidential elections of 2010. Amnesty International named her a prisoner of conscience and demanded her release, as did the Committee to Protect Journalists. Today she lives in exile in Poland and continues to run the Belarusian independent media portal Charter 97. This will be the UK premiere of Time of Women.
LET'S ACT: FREEDOM OF EXPRESSION
Platform discussion: media freedom health-check
Media freedom is contested in this country more than ever before, in particular with regards to social media. Led by Belarusian journalist Irina Khalip and Rachel Oldroyd, this discussion will take a comparative health-check on freedom of expression in Belarus and the UK from women's perspectives.
Facilitated by Shereen Nanjiani, radio presenter with BBC Radio Scotland and former chief news anchor at STV Central.
Partner: Rory Peck Trust
King Lear
Thursday 12 November |
Watch the live stream recording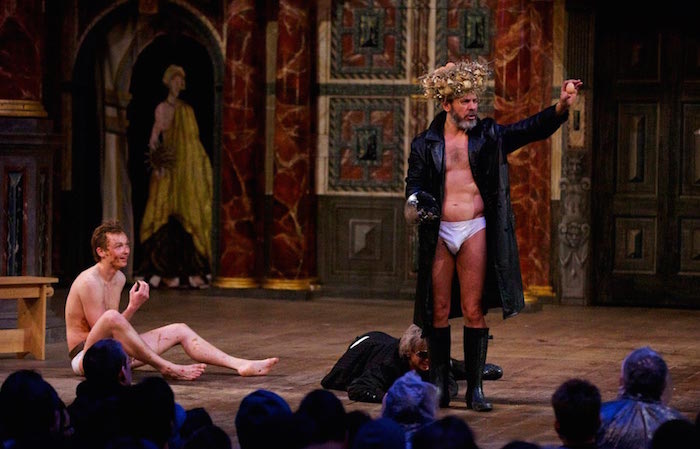 Shakespeare's great play about speaking the truth was one of the highlights of 2012's Globe to Globe Festival. Drawing on their first-hand experience of tyranny and exile, the Company present a fresh reading of the text drawing parallels between Lear's spiralling court and Belarusian society, whilst also interrogating the universality of power unwisely yielded. A stripped-back set and BFT's characteristically arresting visual style make this a vigorous and thoroughly contemporary King Lear.
LET'S ACT: MORTALITY
Platform discussion: the future of old age
Lear raises the most profound questions about age and power. But what would happen to power if humans didn't grow old? How near are we to that future? And, how, until we get there, if indeed we want to, can we manage death better? Charlotte Casebourne started Public Health and Longevity - a new initiative to harness the most innovative science and technology promoting health in longevity and Dr Jeremy Chattaway, Consultant Neurologist, discuss the future of death, and beyond with the audience and facilitator Akshat Rathi, science and health reporter for Quartz digital magazine.
Partner: Biogerontology Research Foundation

What you can do to take action now
Being Harold Pinter
Saturday 14 November |
Watch the live stream recording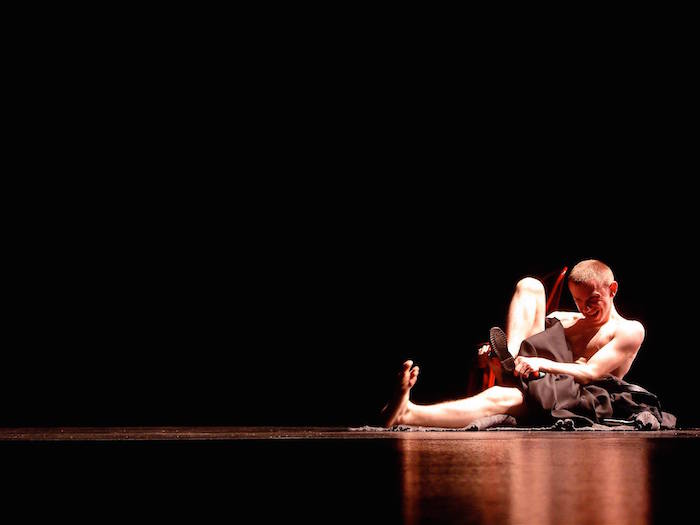 Being Harold Pinter (2006) incorporates testimonies from Belarusian political prisoners with excerpts from Nobel Prize-winning playwright Harold Pinter's lifetime of writings. First performed in the UK in Leeds in 2007, it has become one of Belarus Free Theatre's most acclaimed works. Blurring the lines between art and reality, it traces the relationship between power and violence in Pinter's words, taken from five plays and his Nobel speech, to deliver a poignant contemporary commentary on institutionalised violence, freedom and human dignity.
LET'S ACT: DETENTION
Michael Attenborough, theatre director and trustee of Belarus Free Theatre and Natalia Kaliada in conversation – reflecting on the past ten years of the company and looking forward to the next.
Partner: Freedom from Torture