The sale of the painting can generate more than $6 million for the National Health Service, according to experts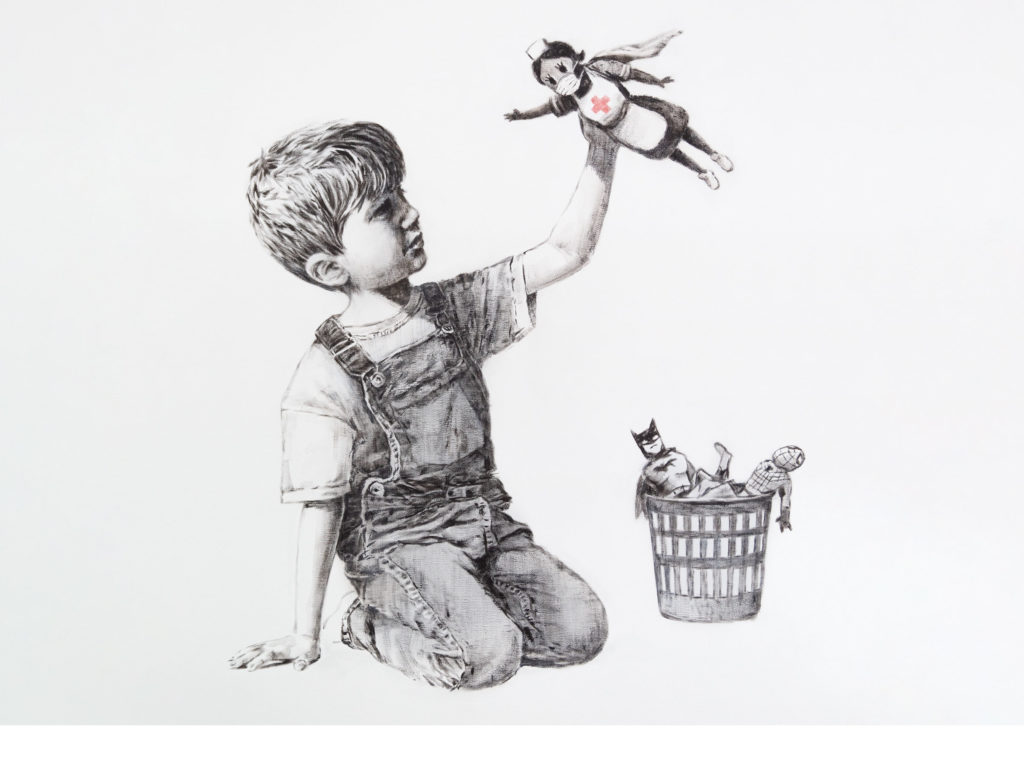 Game Changer, Banksy, 2020. Source: News Artnet
Security guards at a hospital in Southampton prevented the theft of Banksy's artwork Game Changer by a man in a hazmat suit with a cordless drill. The street artist presented his painting to the hospital to support medical workers, News Artnet reports.
The hospital's spokesperson confirmed the attempted theft: "Security spotted him and asked a supervisor if they should stop him. They were told to watch him and he was seen walking past the picture at least five times, clearly having a good look."
If the painting had been stolen, the NHS could have lost millions of pounds as the hospital plans to auction the artwork this autumn.
Banksy donated the black and white painting to the hospital on May 6. It depicts a boy playing with a nurse doll, while other superhero toys are discarded in a trash can.
The street artist left a note for the hospital staff, saying: "Thanks for all you're doing. I hope this brightens the place up a bit, even if it's only black and white."
The hospital is going to auction the painting this autumn to raise funds for the NHS. Banksy's current auction record stands at $12 million. It was achieved by a painting depicting chimps in the British parliament. The painting was sold at Sotheby's in October 2019.
Subscribe to our mailing list: