The productions will be shown online at 7:00pm (Minsk time) on May 16 and 17
"Don't miss a rare opportunity to watch our work, "synonymous with vocal, political work that challenges nations and policies across the world", as described by WhatsOnStage," Belarus Free Theatre wrote on Facebook.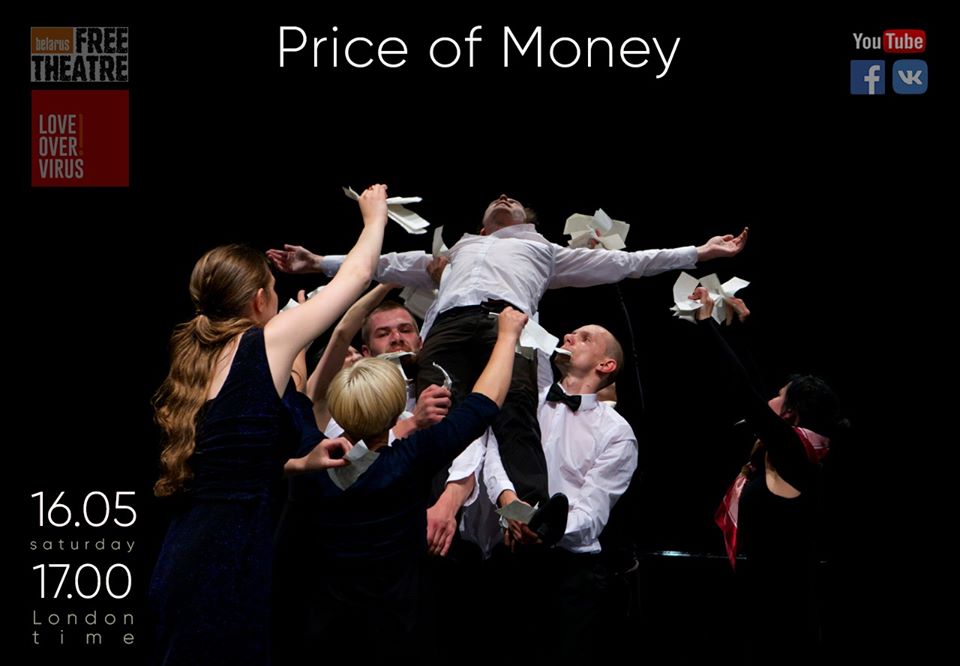 Price of Money will be streamed on Saturday, May 16, at 7:00pm (Minsk time).
"Price of Money is an impassioned call to arms – witty, sweaty and righteously angry. You should see it. Belarus Free Theatre is actually doing something. It is a bold force for good."
The Financial Times
Price of Money is a scathing attack on inequality and excess. The production is based on three inspiring texts: Aristophanes' Plutus, the first political satire on money from ancient Athens; Ben Johnson's work on the emerging ethics of capitalism; and "Time for Outrage!", an outstanding text by 93-year-old Stéphane Hessel, the manifesto for the Occupy movement.
We hope you will like our show! We are thankful for the international support we have. We would greatly appreciate your donations.
The performance is in English with Russian subtitles
Duration: 1 hour and 30 minutes
Age range: 14+
Devised by Belarus Free Theatre
Director and author of the original concept: Vladimir Shcherban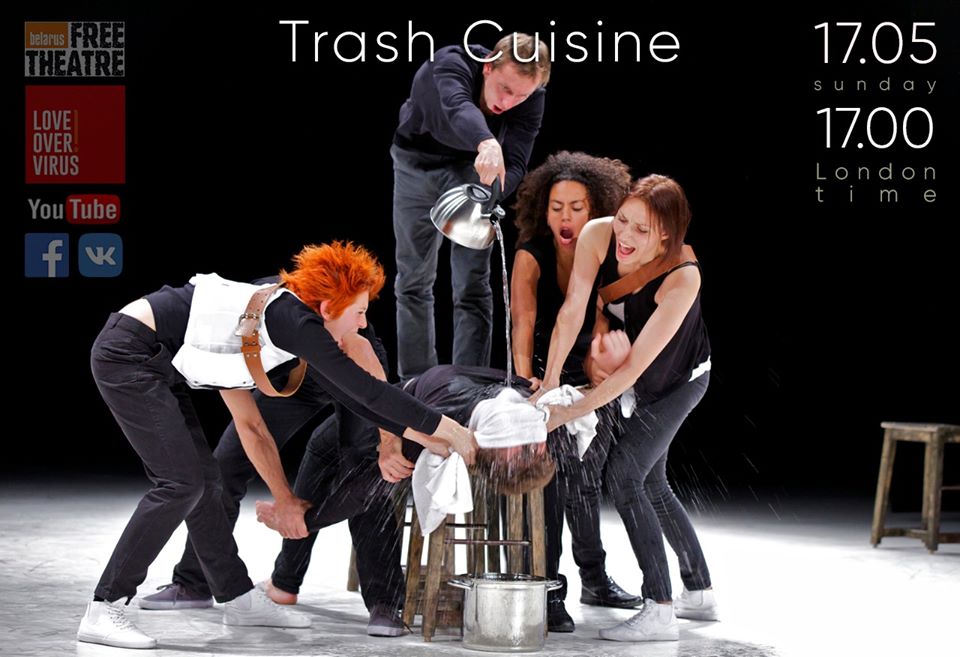 Trash Cuisine will be streamed on Sunday, May 17, 7:00pm (Minsk time).
Subscribe to our mailing list: