The trend follows the government's attempt to remove art history from A-Level offerings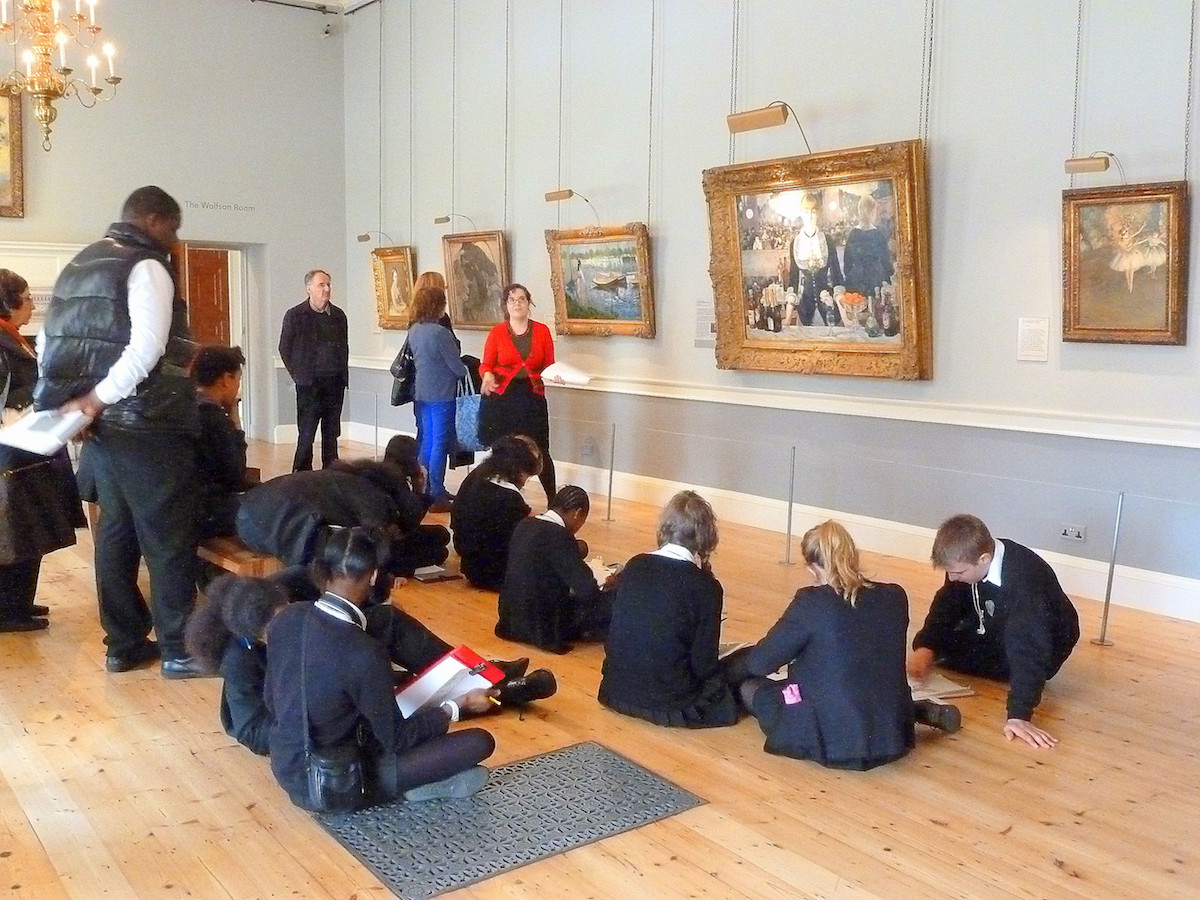 At the Courtauld Institute, London. Source: Tom Flemming/Flickr/Artsy
The number of first-year students studying art history in the UK has dropped by 28.5 percent over the past decade, according to data from the Higher Education Statistics Agency (HESA). At the same time, the number of students pursuing degrees in business and administrative studies has increased by 7 percent, Artguide reports.
The dramatic decrease in the number of students choosing art history follows the British government's attempt to remove the subject from its A-level offerings.
The attempt met resistance from art historians and artists, including Anish Kapoor and Jeremy Deller. As a result, the art history A-level was saved in the UK.
A similar scandal took place in the US in 2014, when then president Obama proposed to support vocational training at the expense of art history. Later Obama apologised for his "glib remark".
According to a report by the National Endowment for the Arts, the arts and culture sector contributed $804.2 billion to the US economy, or 4.3 percentof the country's GDP, in 2016. In the UK, the same sector contributes around £10.8 billion to the nation's economy, according to a report by Arts Council England released in 2019.
Subscribe to our mailing list: