Activists called the festival a "one-day event" that will not support the neighbourhood financially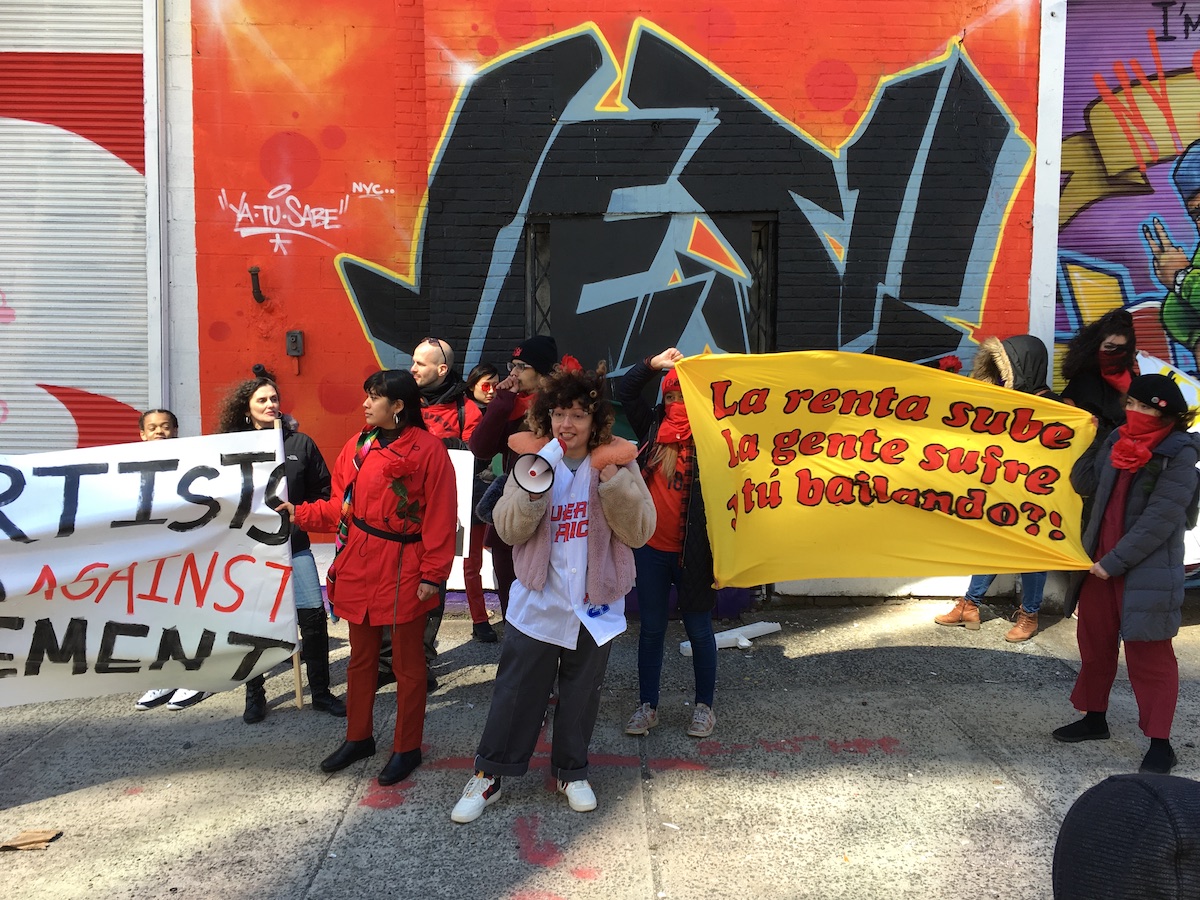 Protests against gentrification in the Bronx, 2019. Source: Hakim Bishara/hyperallergic.com/Artguide
The festival in the Bronx (New York) organised by the New Museum was cancelled following protests by local activists. IdeasCity Bronx was to feature a series of discussion panels and events focusing on climate change, Artguide learnt from Hyperallergic.
Activists call the festival a "one-day event" that will not contribute any long term financial support for the borough and will not promote any ideas from the local community.
Local activists found disrespecting the fact that local groups that have been historically leading the fight for climate and environmental justice in the South Bronx were not invited to prepare the discussion called New Ecologies 3755. Many of the groups were not informed about the event.
After the cancellation, some of the activist groups held alternative events at a local community center.
Subscribe to our mailing list: