Exhibition spaces began to work before the official opening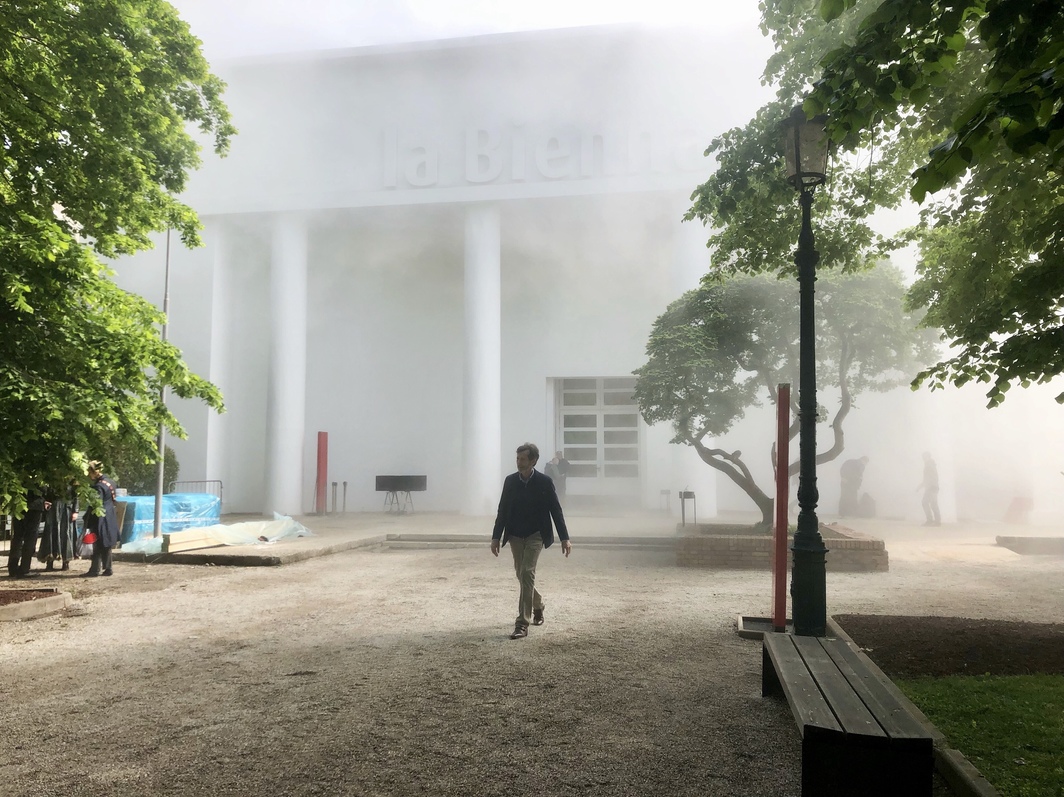 Ralph Rugoff. Source: David Velasco/Artforum
The event "May You Live in Interesting Times" is curated by 62-year-old artistic director Ralph Rugoff. Exhibitions featuring 79 artists from across the world will take place at the Giardini and the Arsenale, Artforum reports.
"The artists will show different types of work in each space," Rudoff said. "This comes from a desire to not only highlight the multiplicity of artists' practices, but to point to our polarized world, where people inhabit separate information landscapes."
Ralph Rugoff also noted that divisions, walls and barriers were part of the exhibition's theme, which also addresses fake news.
The six-month show is expected to be attended by hundreds of thousands of people. The previous edition attracted 615,000 visitors. It made the Venice authorities to introduce a new tax on tourists who travel to the city for one day. Tourists will have to pay from 3 to 10 euros that will be spent on cleaning, waste removal and bridge and cultural heritage maintenance.
Subscribe to our mailing list: