Lamar and SZA used fragments of her works in the video for "All the Stars". Viktor filed a lawsuit, but the parties reached a settlement agreement. Details of the agreement are not revealed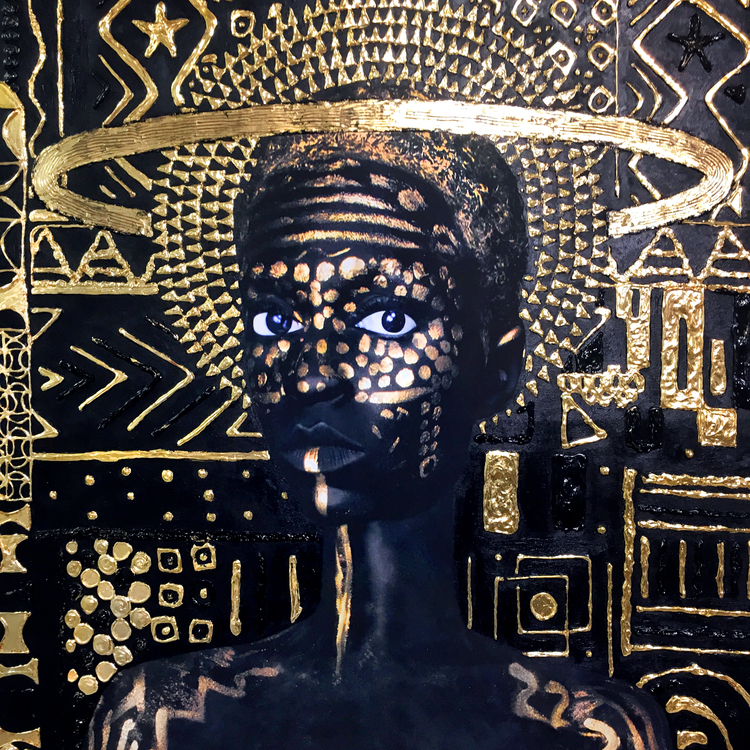 Lina Iris Viktor, a painting from the Constellation series, 2016.
Source: linavictor.com
In February 2018, artist Lina Iris Viktor filed a lawsuit against Kendrick Lamar and the singer SZA because they used fragments of her series Constellations in their video for "All the Stars", Pitchfork reports. The song is also on the Black Panther soundtrack.
Viktor said Marvel's representatives contacted her in November in 2016 and December 2017 over using her artworks in Black Panther, but she declined their offers, according to the New York Times. In her suit, she asked for a portion of profits from the single and the soundtrack.
In July, Kendrick and SZA asked the court to ban Viktor from receiving any profits from the sales. The parties then reached a settlement agreement. Details are not revealed, but the case was closed and all claims were dismissed.
Mariane Ibrahim-Lenhardt, founder of the Mariane Ibrahim Gallery and Viktor's representative, told the New York Times Lina was satisfied with the deal: "I hope Lina will stand as an example for other artists regarding the importance of protecting their creations."
Subscribe to our mailing list: