The protest performance called "Policeman Enters the Game" was held in solidarity with Russian]'s political prisoners and directed against the political situation in the country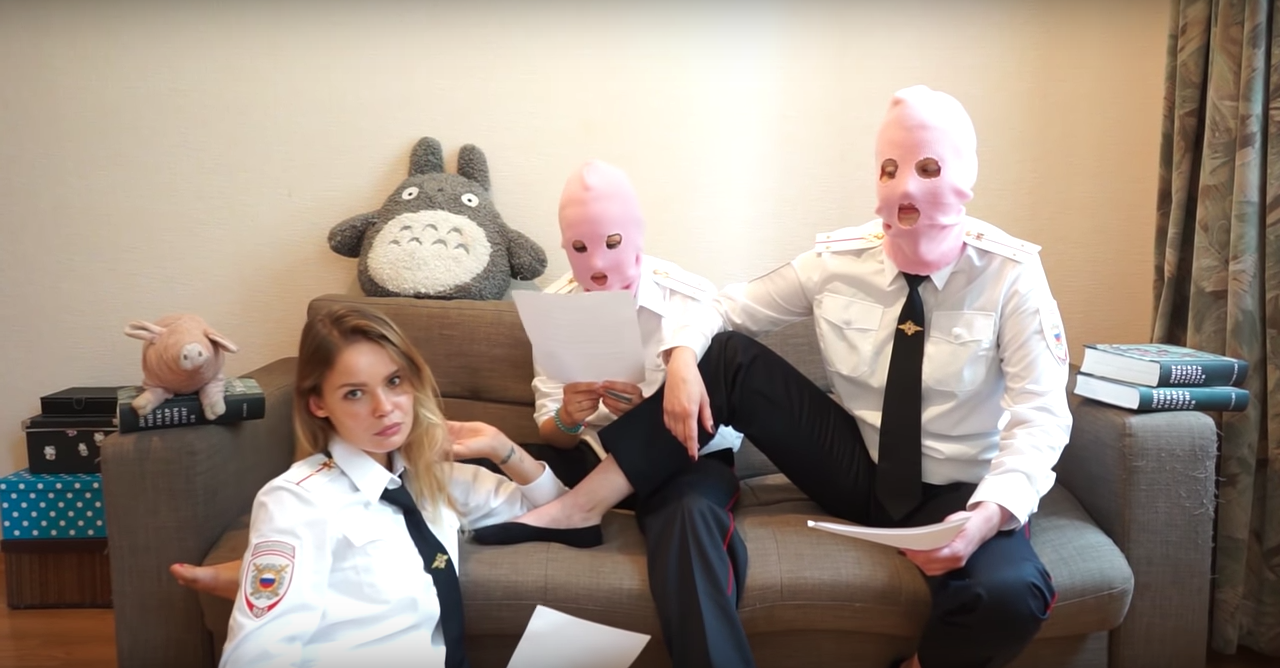 A screenshot from the activists' video address on the protest performance "Policeman Enters the Game". Source: YouTube/Pussy Riot
The world of sport clashed with the art world at the FIFA World Cup final on July 15. Activists of Pussy Riot punk collective, three women and a man dressed in police uniform, stormed the pitch during Croatia's counter attack. Stewards chased them and removed them from the field, Artnet reports.
Pussy Riot wrote on the group's Facebook page that they protested against political prisoners and repressive practices used against democratic society. Presidents of France, Croatia, FIFA and Russia attended the match and hundreds of millions of people watched it on TV.
The performance, which Pussy Riot said in the video was called "Policeman Enters the Game", marked the 11th anniversary since the death of Russian dissident and poet Dmitriy Prigov. The band referred to the concept of a "heavenly policeman" from Prigov's poem and compared the archetype to an "earthly policeman", who disperses rallies, breaks rules and is afraid of the World Cup celebrations. The heavenly policeman, for his part, is an honest trained professional who respects rules.
Pussy Riot also released a list of demands:
1. Let all political prisoners free.
2. Not imprison for "likes".
3. Stop Illegal arrests on rallies.
4. Allow political competition in the country.
5. Not fabricate criminal accusations and not keep people in jails for no reason.
6. Turn the earthly policeman into the heavenly policeman.
The Russian police later said the activists could face fines of up to 200,000 rubles ($2,000) or 160 hours of community service.
Subscribe to our mailing list: