Damage to the building described as architectural masterpiece has not been assessed yet. No casualties have been reported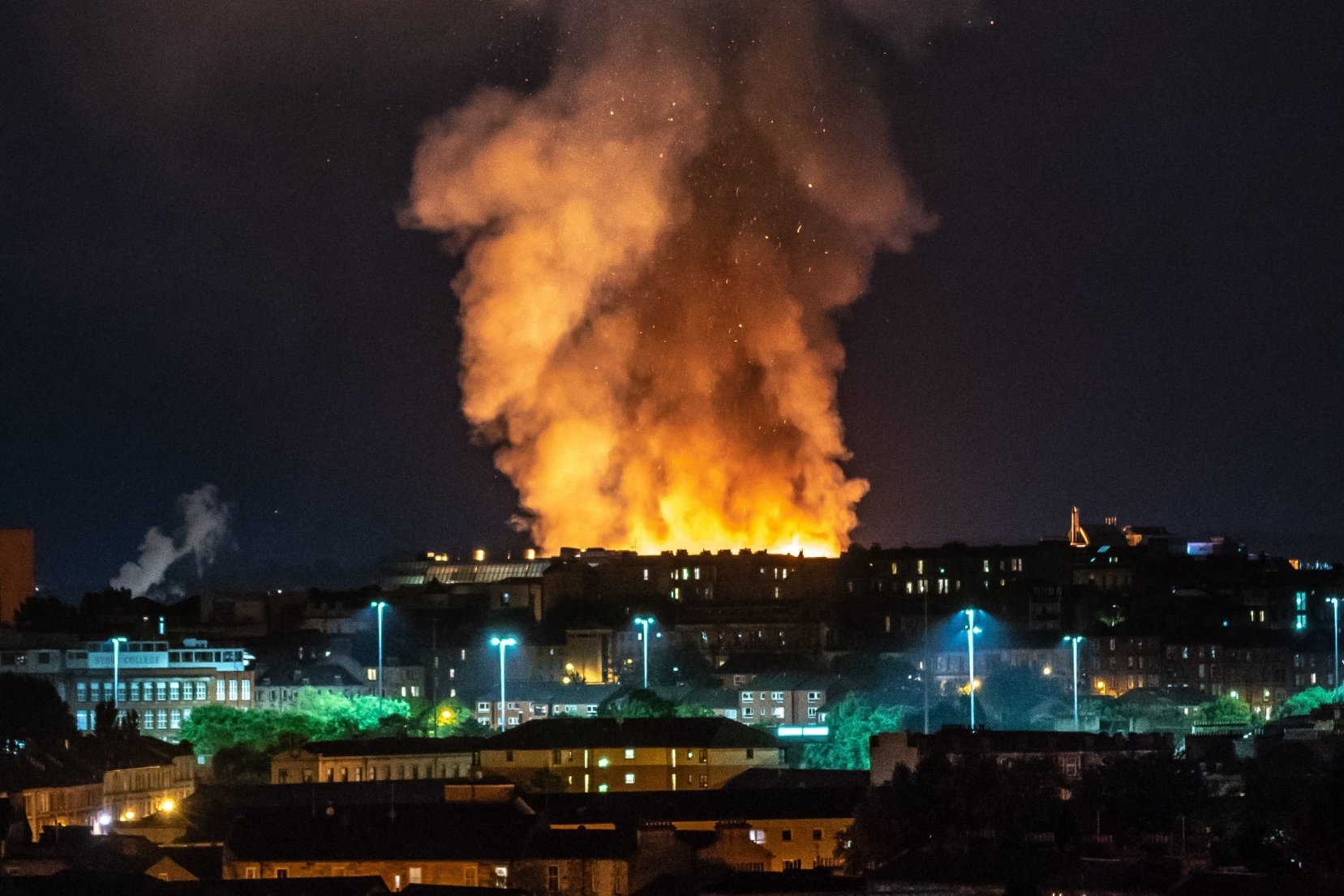 The Glasgow School of Art on fire, Scotland. Source: PA/NewsLocker
A huge fire at the Glasgow School of Art located at the historic Mackintosh building broke out on the night of June 15. The blaze was extinguished on Saturday afternoon. More than 120 firefighters and 20 engines were sent to tackled the fire, which also spread to neighbouring buildings. It was a second fire in four years.
The art nouveau building designed by architect Charles Rennie Mackintosh was under a $42.5 million restoration after the first fire in 2014. It was due to reopen in 2019. Actors Brad Pitt and Peter Capaldi were among those who backed the project.
Professor Thomas Inns told the New York Times the 2014 blaze was "a significant catalyst in how we think about the space". It was planed to equip the restored building with a fire-safety system.
According to the Guardian, Scotland's first minister, Nicola Sturgeon, said: "There are assessments and discussions ongoing with the fire service and building control about the structure of it and it's structural safety. Obviously all of us hope the building can be saved but I think it's too early to draw any conclusions from that."
Subscribe to our mailing list: