Sergey Shabohin's exhibition exploring fear, urban spaces, authorities and the individual is held at Stalouka XYZ (Canteen XYZ), a cultural centre closed by the authorities without any official documents.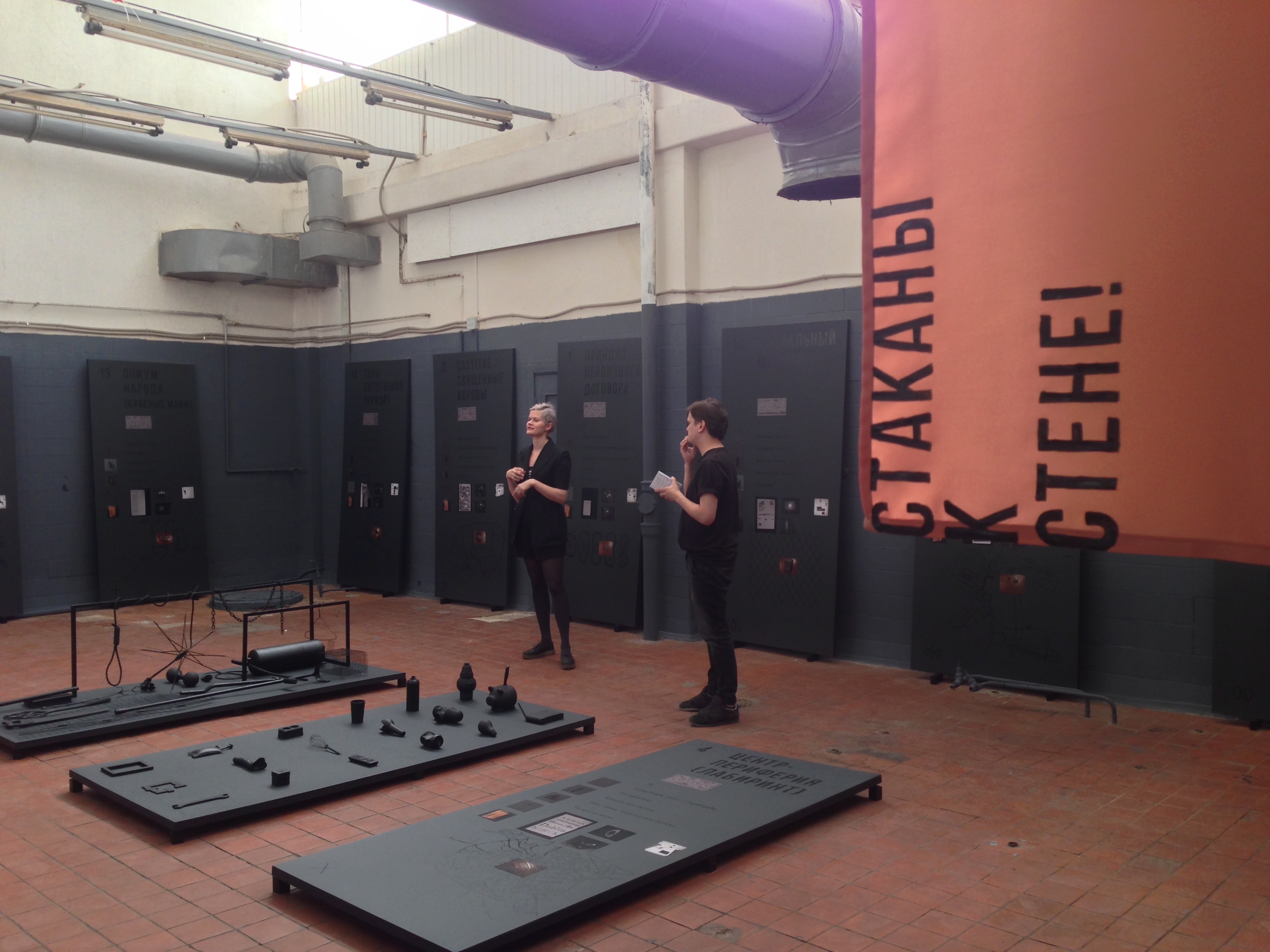 Curator Anna Loktionova and artist Sergey Shabohin. Source: Kiryl Kalbasnikau
Sergey Shabohin's show 18 / Practices of Subordination is a continuation of the artist 8-year-long project exploring fear that he launched on December 19, 2010. It was the day when the police brutally broke up a rally against another rigged victory of Aliaksandr Lukashenka at the presidential election. The exhibition is curated by Anna Loktionova.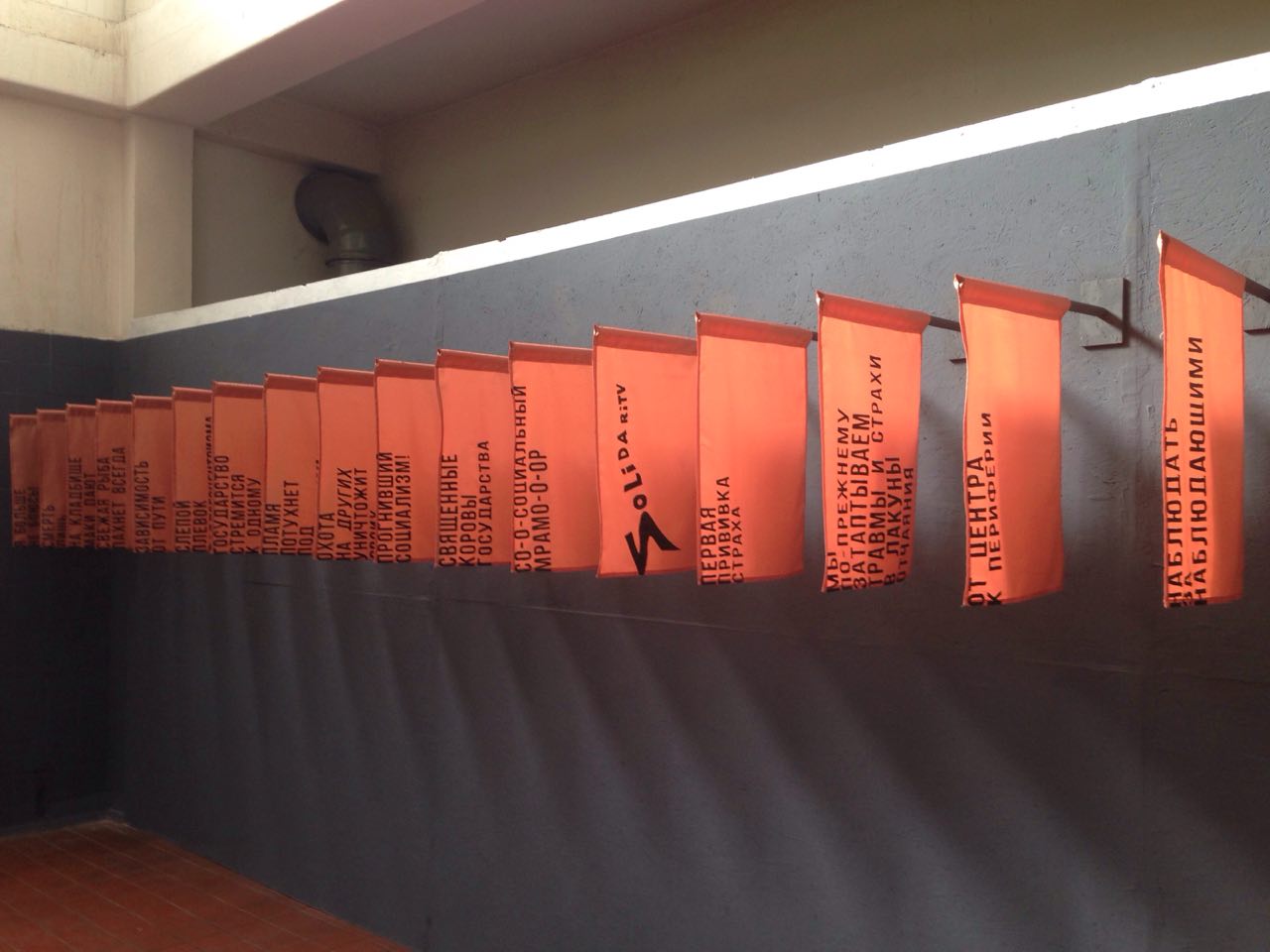 Source: Kiryl Kalbasnikau
The personal exhibition is a physical installation/archive of everyday artifacts the artist views as displays of a feeling of fear in the Republic of Belarus. Apart from grey painted items, among them a half of a blade, a rope for hanging, a carnation and a chain, the show includes a video guide to decode the exhibition, as well as a large photo archive.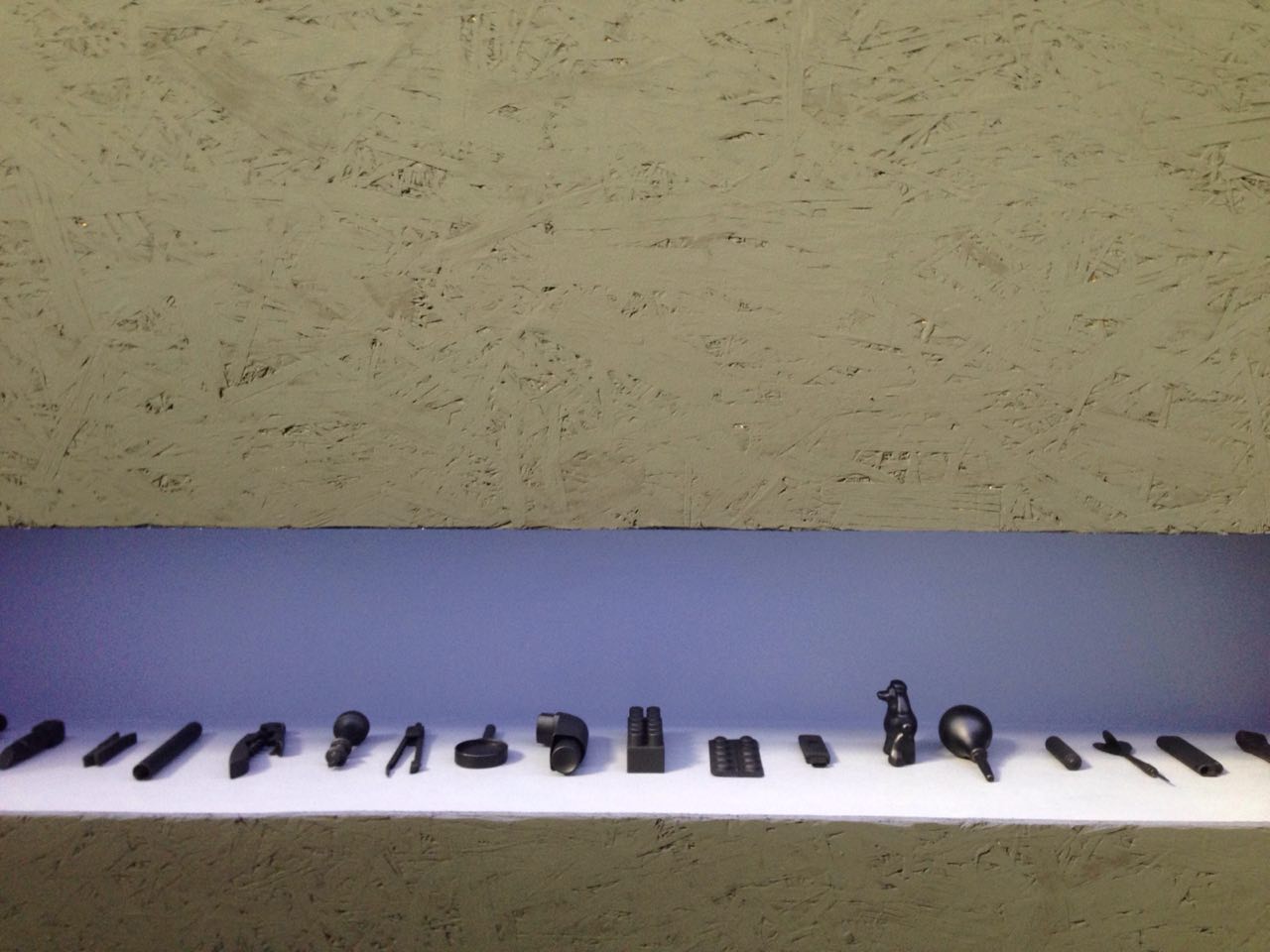 Source: Kiryl Kalbasnikau
According to the artist, the exhibition is an intermediate stage in the project that can be used for exploring fear in different countries, including those non-authoritarian. Many exhibits have references to James Joyce's Ulysses and Pablo Picasso's Guernica.
The exhibition was to open in April, but the cultural space was closed by the owner due to pressure from the authorities.
As everything was ready to open the show, it was decided to hold it unofficially. Information about the exhibition was posted on Facebook. To attend the show, contact curator and Stalouka XYZ's director Anna Loktionova.
Subscribe to our mailing list: