The Moscow police say a man "smashed the painting's protective glass with a metal barrier pole and damaged the canvas". Before the incident, he drank 100 grams of vodka and "became overwhelmed by something".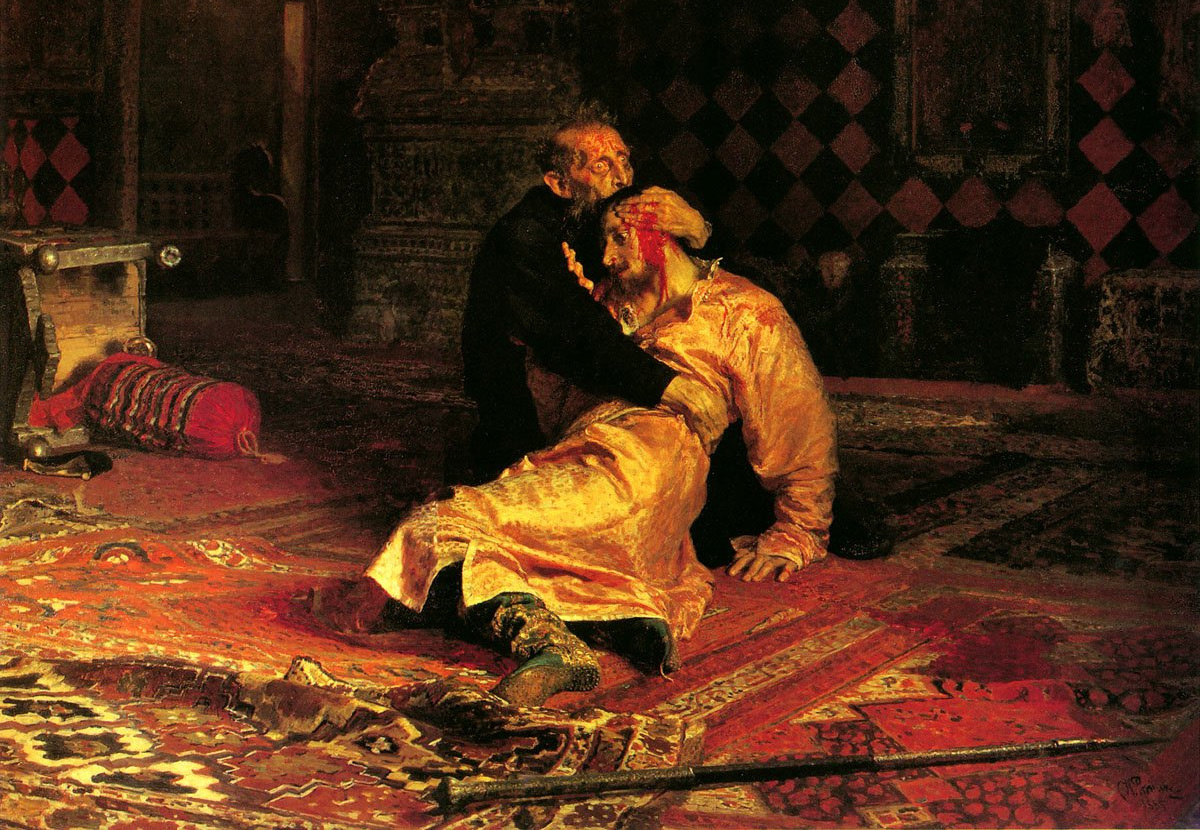 Ivan the Terrible and His Son, 1885, Ilya Repin. Source: Wikipedia
The canvas was removed from display and sent for restoration. The police said, without specifying the painting's title, they detained a man who "used a metal barrier pole to smash the painting's protective glass and damage the canvas", Meduza.io reports.
The 37-year-old suspect said to the police that he "became overwhelmed by something" him after he had drunken 100 grammes of vodka at a cafe at the Tretyakov Gallery. It and, as he claims, historical inaccuracy of the painting induced him to pick up a security barrier pole and hit the protective glass covering several times.
"The painting is severely damaged, the canvas is pierced in three places in the central part… The falling glass damaged the original frame," the gallery says. "Luckily, the most precious parts – the faces and hands of the tsar and his son – were not damaged."
Ilya Repin's painting Ivan the Terrible and His Son on November 16, 1581 was created in 1885. It depicts the notorious tsar holding his dying son in his arms after delivering him a mortal blow. The item near him is believed to be the murder weapon that smashed Ivan's head.
The murder scene depicted by Repin has been contested by Putin, many Russian nationalists and Orthodox activists. The latter demanded in 2013 that the painting should be removed, but the Tretyakov Gallery refused to do anything.
Analysts note that Putin has launched a campaign to improve Ivan the Terrible's image. For example, an exhibition dedicated to Ivan the Terrible was held near the Kremlin in 2015 and Russia's first monument to the controversial tsar was installed in the town of Oryol in 2016, Artforum reports.
It's not the first time when the painting has been vandalised. In 1913, Old Believer icon artist Abram Balashov slashed it with a knife three times, but Repin himself restored the painting.
Subscribe to our mailing list: