The programme aims to create additional opportunities for disabled people involved in art practices and cultural work.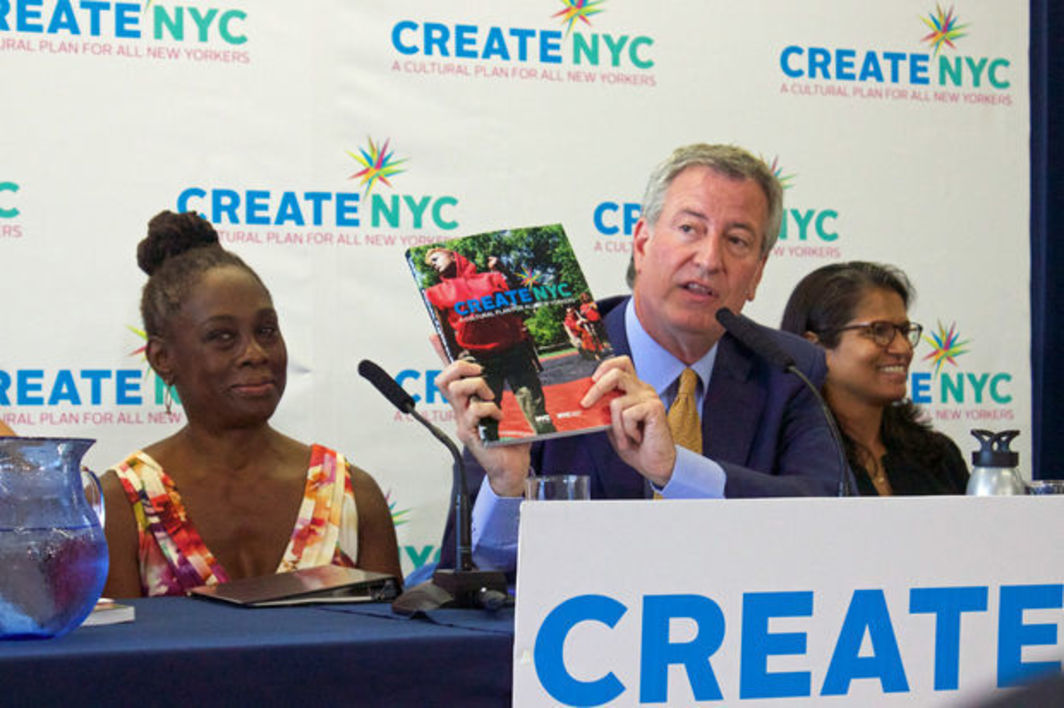 Mayor of New York City Bill de Blasio at a press conference announcing Create NYC, July 19, 2017. Source: Jeanmarie Evelly/DNAinfo/Artforum
New York City's Department of Cultural Affairs has launched a pilot initiative called Disability Forward Fund to support programmatic efforts to engage people with disabilities, including artists and cultural workers, Artforum reports.
The initiative is part of the Create NYC campaign, the first comprehensive cultural plan, which was announced by NYC Mayor Bill de Blasio in July 2017 as part of efforts to extend equality, accessibility, diversity and opportunity in arts funding.
According to the initiative's website, the fund will award a total of $350,000 through grants ranging in size from $10,000 to $35,000. The fund will support "the creation and presentation of work, by and/or with disabled artists, which directly or indirectly reflects the disability experience".
Submission deadline is June 1.
Subscribe to our mailing list: