Experts are concerned about the lack of detail on how Brexit will impact the art market.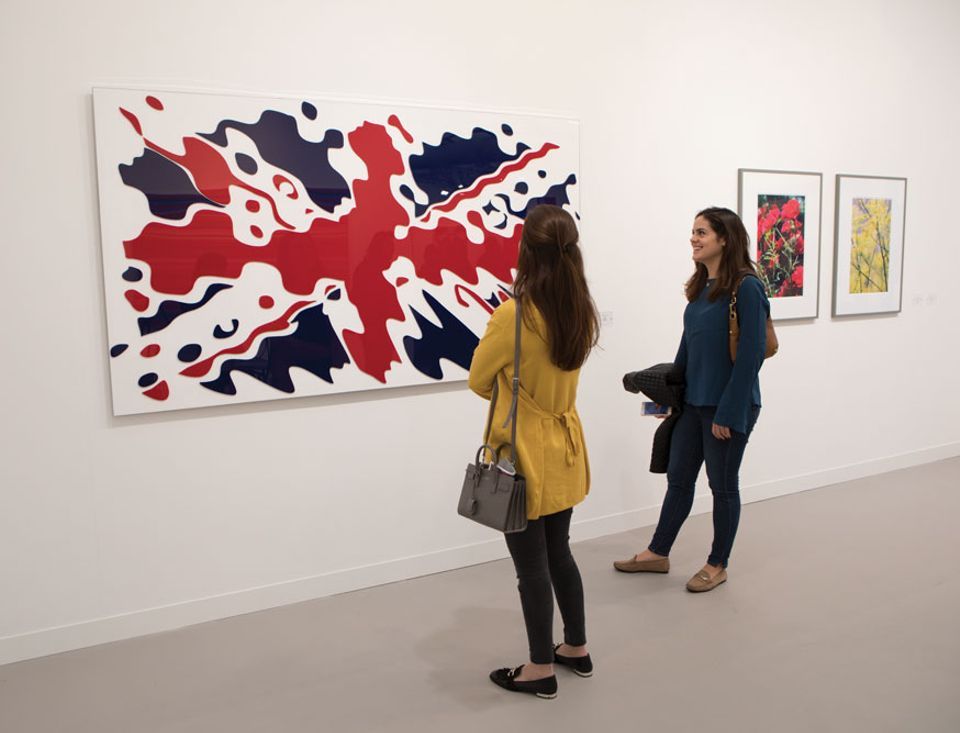 Raymond Hains's Union Jack, 2005, at Frieze London 2017. Source: David Owens/The Art Newspaper
The British government has published 39 reports on the impact of leaving the EU after members of parliament demanded the disclosure of the documents. However, specialists and art market players are concerned about the lack of details and an in-depth analysis of Brexit consequences.
The report on the creative industries describes the sector and outlines the current EU regulatory regime. It also gives a description of the current frameworks for trade between countries. According to the papers, creative industries accounted for 5.3% of the UK economy in 2015 compared to 4.1% in 2010.
Art market analyst and campaigner Ivan Macquisten says: "The opening paragraph [of the report] hints that it is supposed to serve as some sort of impact assessment. If so, it fails utterly—not just for the art market but for all creative sectors—because it has not been drawn up as an impact assessment document and gives no indication about how any sector might be affected by the changes," the Art Newspaper writes.
Edinburgh-based dealer and broadcaster Bendor Grosvenor wrote on his blog that the government didn't even mention the art market in its analysis, "which is surprising since it is one of the few areas where the UK really does 'punch above its weight'; the UK art market is the second largest in the world [after the US]".
Subscribe to our mailing list: