The installation in front of the Brandenburg Gate consists of three upended buses.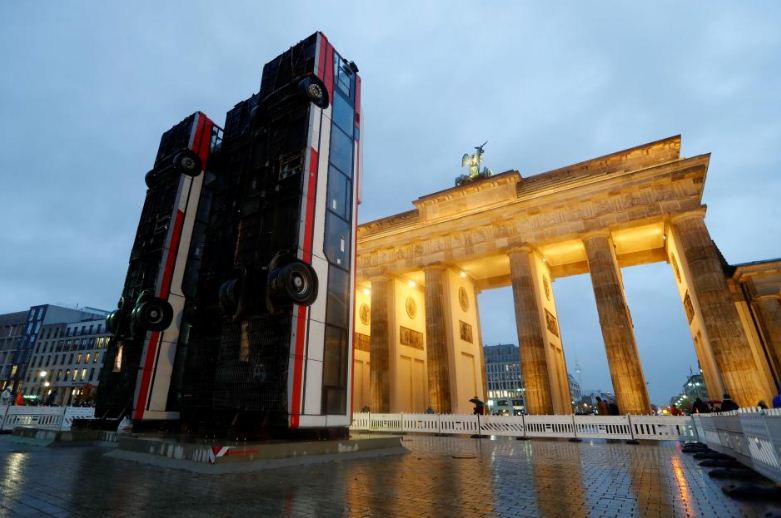 "Monument" near the Brandenburg Gate. Photo: Financial Tribune
The exhibit was created by Syrian-German artist Manaf Halbouni. The installation is a reminder of the height of the Syrian civil war in 2015, when protesters used upended buses as a barricade against sniper fire.
Halbouni says the exhibit represents unity. "This is an installation against war and against all that is going wrong in this world," Financial Tribune quotes him as saying.
A similar installation in Dresden, eastern Germany, in February sparked protests among far-right activists, who protested against belittling the memory of the city's own devastating bombing during WW II.
Subscribe to our mailing list: