The annual event is held to address the problems of the colonisation of the continent, the early days of US state formation and other displays of colonisation. It was attended by 500 people against 200 visitors last year.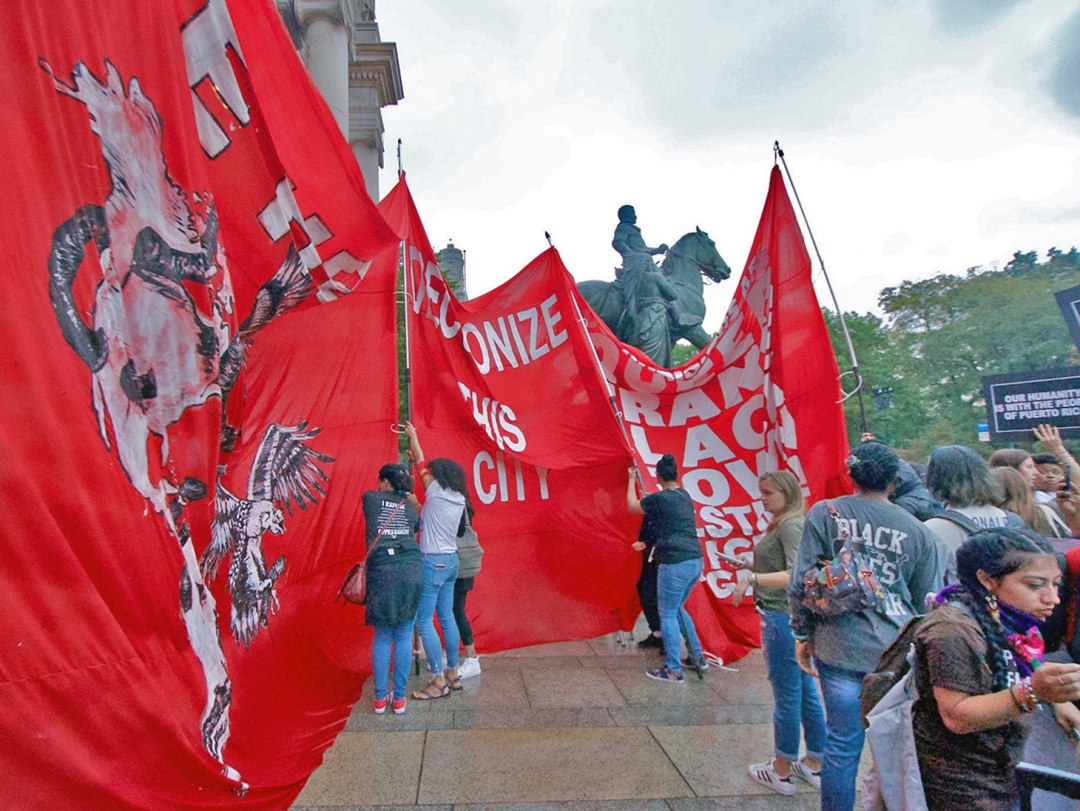 Photo: Hrag Vartanian/Hyperallergic
Dozens of guides with red armbands took attendees on a tour through the museum's galleries. They even had to cut the tour short due to a large number of visitors. The tour started in Theodore Roosevelt Memorial Hall and continued in the Hall of Northwest Coast Indians, the Hall of African Peoples, the Hall of Pacific Peoples and others. Tour guides spoke about mistakes in history and attempts to put it in a good light. They also pointed out that human remains were displayed without permission of their descendants.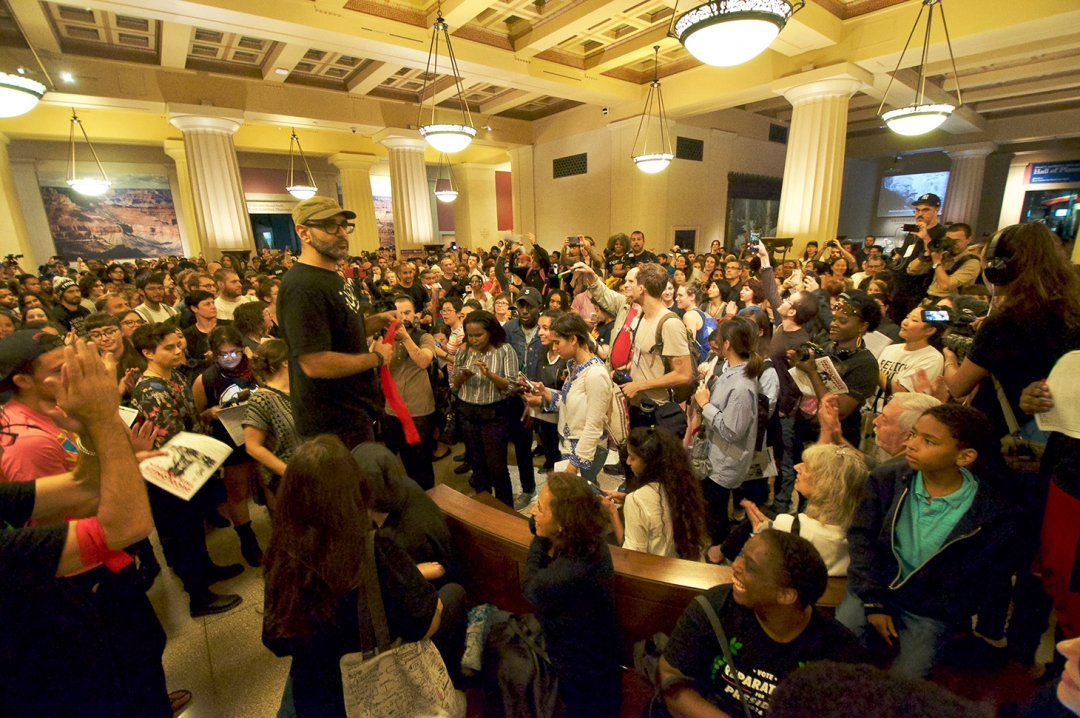 Photo: Hrag Vartanian/Hyperallergic
People on the tour gathered in the museum to show their support for decolonisation efforts. Student Diego told Hyperallergic that he was most upset about the historical — and continuing — problem of genocide: "It's this barbarian attitude that you can take anything you want by force" He added that people should keep their eyes and ears open, and when a faction of society says it feels oppressed or troubled, we should all listen and try to help.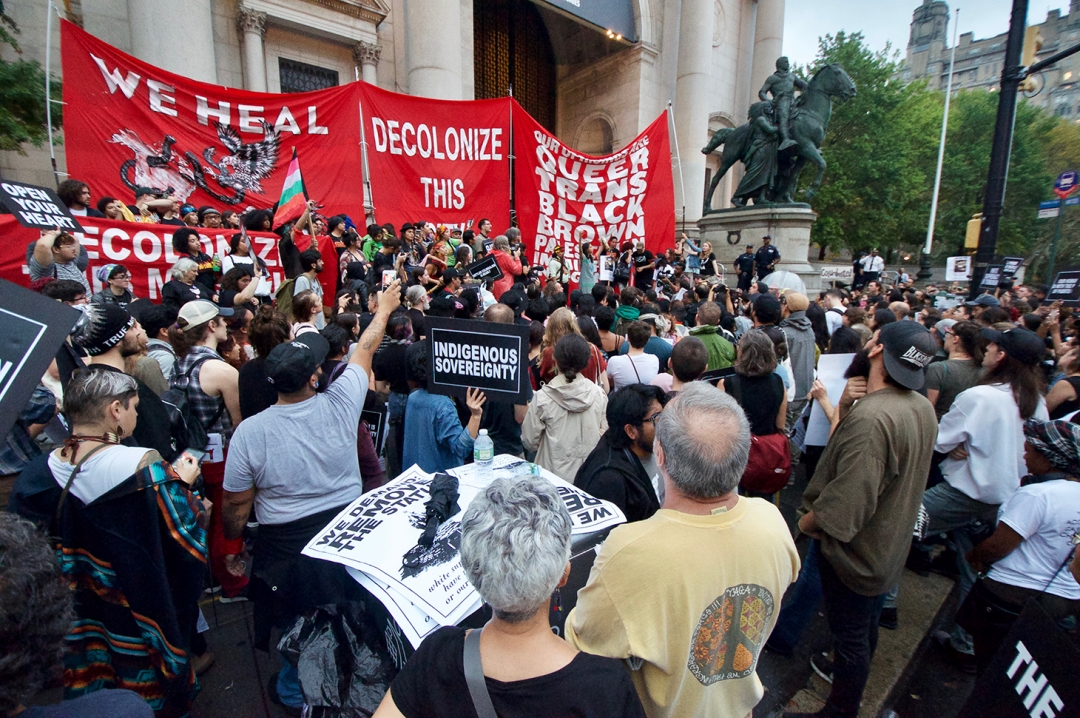 Photo: Hrag Vartanian/Hyperallergic
After the tour, people stood outside the museum near the much-hated Theodore Roosevelt statue, chanting "Decolonise this museum". Organisers unfurled a huge banner reading "Decolonize this city". Other participants brought their own banners addressing current historical and political problems.
Subscribe to our mailing list: