It is a forced and timely move in an attempt to stay afloat amid political and economic instability in Turkey.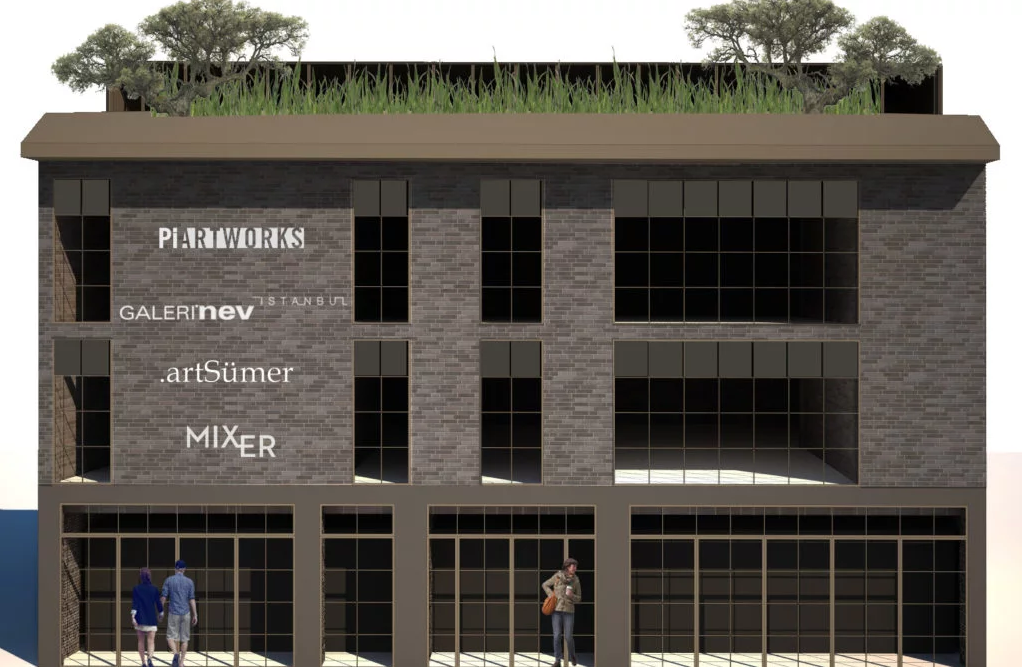 A rendering of the new gallery building in the district of Karakoy, Istanbul. Photo: artnet.com
The new space brings together the art galleries Pi Artworks, Galery Nev Istanbul, artSümer and Mixer. Another gallery – Sanatorium – is located just across the street.
The merging process began with a discussion of the current situation in Turkey by art dealers. Due to political repression and economic restrictions, art galleries receive less profit from collectors. Also, the number of visitors has fallen. Gallerists came to understanding during the discussion that working together would do more good than harm.
Pi Artworks founder and director told artnet.com: "We all share the same collector base, and that is new. I've had my gallery in Istanbul for 20 years and this is a development of the last five years. We've finally figured out that being together is more valuable for all of us." She says art patrons used to stay Istanbul for a week when they came for a business trip. They had time to explore the local scene and choose artworks they like. Now trips are shorter, so it's important to offer them an opportunity to see several galleries in one place.
Another benefit of the hub is that the galleries have complementary rather than competitive programmes. For example, artSümer focuses on emerging artists, Pi Artworks deals with mid-career artists, while Mixer works with editions and prints.
Subscribe to our mailing list: